The facility will cater to those looking to visit Petra and other key tourist destinations in Jordan
Abu Dhabi-based AD Ports Group has announced the opening of the first cruise terminal in Aqaba, Jordan.
A joint project by AD Ports Group and Aqaba Development Corporation, it's aimed at bolstering the coastal city's position as a regional tourism centre and gateway for travellers visiting the Red Sea.
Aqaba Cruise Terminal will cater to international cruise passengers looking to visit key tourist destinations in Jordan, specifically Aqaba, Petra and Wadi Rum.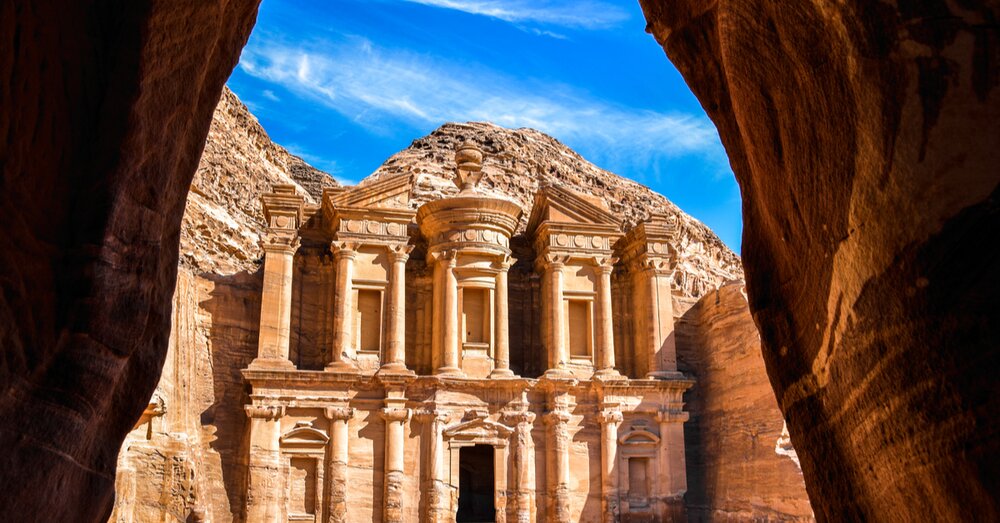 Petra
The launch of Aqaba Cruise Terminal coincides with the arrival of the cruise ship MSC Splendida, which carried more than 2,000 visitors to Jordan. The launch also marks the completion of the first of five mega-projects being planned in the kingdom.
More than 50 ships are scheduled to dock at the Aqaba Cruise Terminal over the next four months, bringing tens of thousands of visitors to the popular winter-sun destination.
RELATED:
Wizz Air Abu Dhabi launches two new routes to Jordan
MSC Cruises adds Egypt to Red Sea itineraries
Middle East-based Cruise Master to relaunch cruise booking engine
Jordan's Sheikh Khalifa, who toured the facility at the launch, said: "The Aqaba Cruise Terminal is the result of the active cooperation and strategic partnership between the UAE and the Hashemite Kingdom of Jordan. Our longstanding, deep-rooted brotherly relations throughout history have today reached advanced levels of coordination on numerous fronts, with both countries serving as model examples of collaboration, wisdom, reason, peace, tolerance and forgiveness for the region and the world.
"The UAE is a key strategic partner for Jordan in a number of fields and is keen to propel mutual economic and investment cooperation to greater heights, while building on existing partnerships across different domains. Trade volumes amounted to around US$3 billion last year, and UAE investments in Jordan reached over US$17 billion."
GET 50% OFF CRUISES WITH NCL'S NEW YEAR CRUISE SALE
AD Ports Group group chairman Falah Mohammad Al Ahbabi said the inauguration reflects the ongoing cooperation and strategic partnership between the two nations. He said: "As the first and only facility of its kind in the country, the Aqaba Cruise Terminal not only offers an unprecedented opportunity to tap into the fast-growing cruise industry, but also enables us to share our longstanding expertise in operating leading-edge cruise terminals, while supporting AD Ports Group's international growth strategy by leveraging Aqaba's pivotal location and vast potential as a regional hub on the Red Sea."
For more information, visit www.adportsgroup.com