Launching next year, the new cruise ship will hold six restaurants, plus new F&B experiences
Explora Journeys has revealed the culinary 'journey of discovery' that guests on board Explora I will have the opportunity to experience on its inaugural journey in May 2023.
A celebration of global culinary cultures and passions, Explora I has increased its offering and will showcase 11 culinary experiences across six restaurants, plus in-suite dining, 12 bars and lounges (eight indoor and four outdoor) and an intimate chef's table where guests can discover diverse flavours from around the world.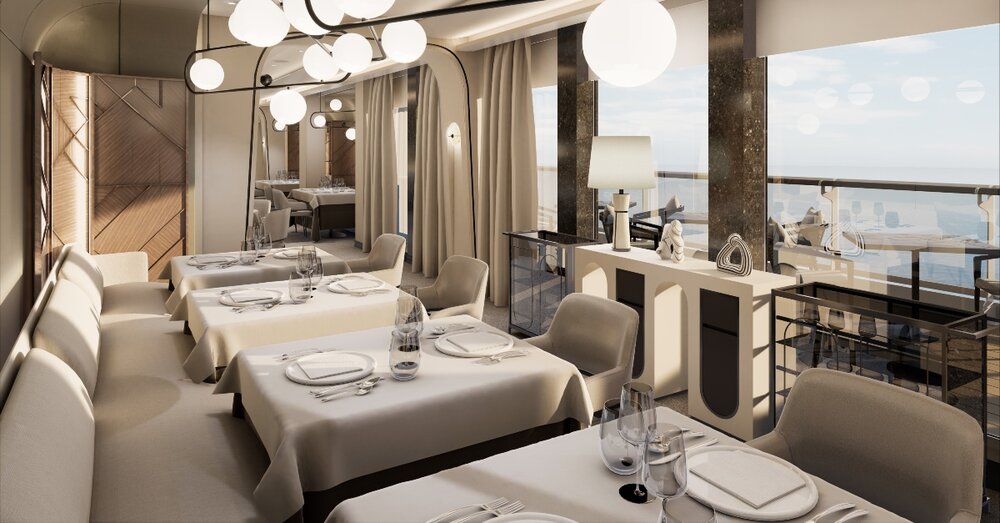 Anthology
Among the multiple dining experiences are Anthology, a restaurant that acts as a culinary stage for guest chefs to curate menus showcasing global cuisines; Sakura, an authentic dining experience offering the finest Pan-Asian cuisine, representing Japanese, Thai, Vietnamese and Malaysian, and Marble & Co Grill, a redefined European steakhouse experience serving sustainably farmed meat.
In addition, Chef's Kitchen will provide an immersive experience held in an ocean-front private kitchen setting for just 12 guests.
RELATED:
Quark Expeditions launches season with new ship Ultramarine
Carnival Cruise Line's full US fleet is back in service
Mask-free cruising from March
Commenting on the news, Explora Journeys head of culinary, Franck Garanger said: "Explora Journeys isn't just an opportunity to travel the world, we also see it as a way for our guests to taste it too, actively discovering new cuisines and experiences. Worldly and well-travelled, our team brings enthusiasm for provenance along with a plethora of stories about the rare ingredients, which are hand-selected just for Explora Journeys.
"Set to deliver refined dining experiences that embrace authenticity and sustainability, we ensure each guest leaves with memories of their culinary journey onboard, being the finest at sea."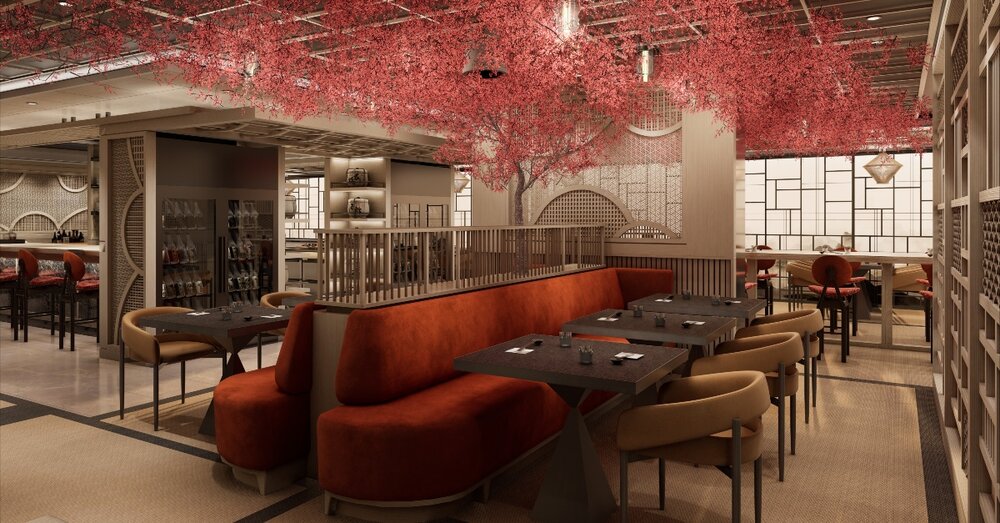 Sakura
Throughout the year, wine selections will reflect the regional areas where the ship sails, alongside favourite grape varietals.
Sommeliers will constantly source boutique wine labels to build an inspiring menu with truly interesting selections. For example, Chardonnay will not come from the expected places such as the Napa Valley, but regions where there are emerging and niche choices such as Switzerland.
The vessel will also offer wine, whiskey and spirit tastings, drinks pairings, cocktail-making masterclasses and 'Meet the Winemaker' events.
GET YOUR FREE 48-PAGE GCC TRAVEL & HOSPITALITY REPORT HERE
Explora Journeys senior lead of Food and Beverage Services Thibaut Briançon added: "A key element of differentiation for Explora Journeys is our passion for hand-selecting and sourcing an eclectic beverage mix, including rare fine wines direct from vineyards, as well as exclusive premium brands, to curate a variety of cocktails including non-alcoholic and organic options. This will ensure our mixologists and sommeliers provide unique experiences for our discerning travellers."
Explora I offers guests unlimited beverages, fine wines and spirits, including an in-suite minibar, speciality coffees, teas and soft drinks available any time.
For connoisseur guests or those wishing to elevate their experience or celebrate a special occasion, a premium selection of wines, spirits and liqueurs will also be available for an additional fee.
For more information, visit www.explorajourneys.com