Luxury yacht Silenseas will set sail in 2026
Orient Express has expanded its travel portfolio to the sea with the unveiling of the world's largest sailing ship, Orient Express Silenseas.
The luxury vessel is the result of a partnership between French hospitality group Accor and shipbuilding company, Chantiers de l'Atlantique.
Historically, it was a ship that first inspired the creation of the famous Orient Express train. In the 1860s, Georges Nagelmackers – founder of Compagnie Internationale des Wagons-Lits, the company behind Orient Express – experienced the transatlantic ships connecting Europe to America. Fascinated by the grandeur of these huge boats, his ocean liner experiences later inspired the 1883 launch of the Orient Express train.
GET 50% OFF CRUISES WITH NCL'S NEW YEAR CRUISE SALE
A 220-metre-long vessel with a tonnage of 22,300 UMS, Orient Express Silenseas will feature 54 suites measuring on average 70 square metres, including a 1,415-square-metre Presidential Suite including a 530-square-metre private terrace.
Facilities include two swimming pools, two restaurants and a speakeasy-style bar. Orient Express Silenseas will also invite guests to enjoy spa treatments and meditation sessions, as well as shows in its Amphitheatre-Cabaret and stopovers to discover destinations and cultures.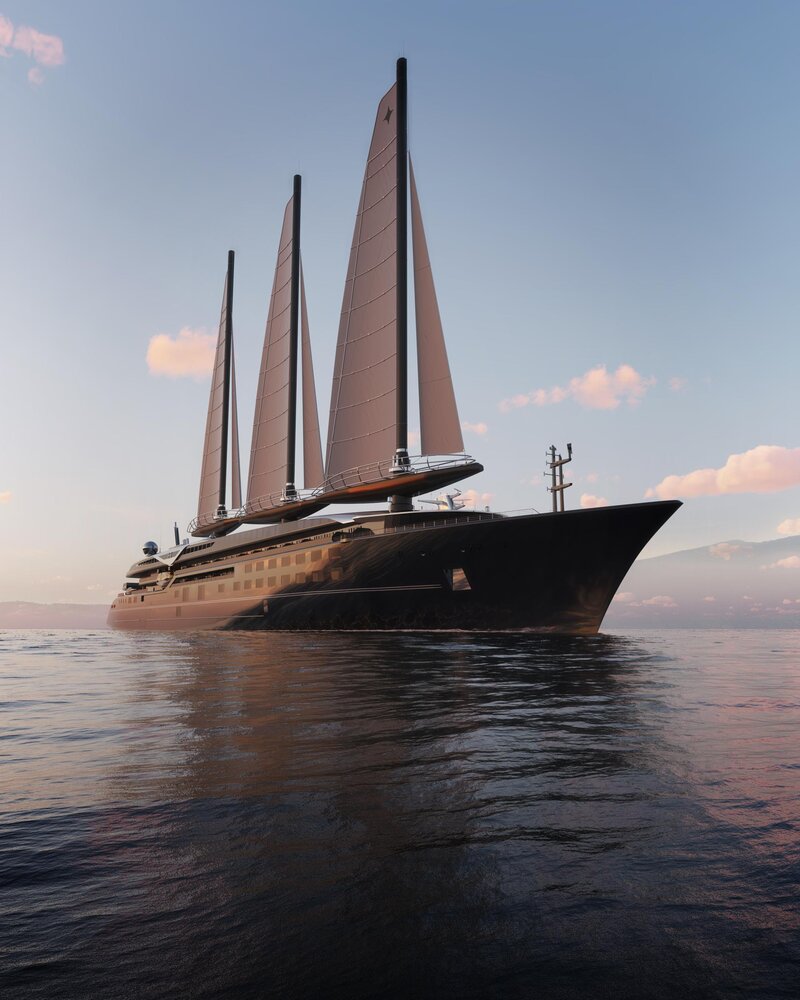 Orient Express Silenseas will sail with a technological design known as 'SolidSail': three rigid sails with a surface area of 1,500 metres each will be hoisted on a balestron rig, with three tilting masts reaching more than 100 metres high, able to ensure up to 100% of the propulsion in suitable weather conditions.
This hybrid propulsion formula will combine wind power with an engine running on liquefied natural gas (LNG) and use green hydrogen once the technology is approved for ocean passenger ships, launching a new, more environmentally friendly vision of sea travel.
RELATED:
Accor's Orient Express to open second property in Venice, Italy
World's longest river cruise to set sail in India
6 of the best Middle East cruises to book in February
Commenting on the announcement, Accor chairman and CEO Sébastien Bazin said: "With Orient Express Silenseas, we're beginning a new chapter in our history, taking the experience and excellence of luxury travel and transposing it onto the world's most beautiful seas.
"This exceptional sailing yacht, with roots in Orient Express' history, will offer unparalleled service and refined design spaces, reminiscent of the golden age of cruises. Innovation is at the heart of this ultra-modern ship, which will revolutionise the maritime world with new technology to meet today's sustainability challenges."
For more information visit www.group.accor.com