Erica Bush experiences Seabourn's first purpose-built expedition ship
My taxi driver and I both gasp when Seabourn Venture comes into view, gleaming in the bright summer sun at San Juan Cruise Port Terminal in Puerto Rico. Clad in a charcoal-grey lacquer with an orange stripe ringing its hull and a bevy of Zodiacs poised for adventure atop its highest deck, there's no doubt this is a luxury ship built for exploring.
Guests enter on the fourth deck, where the Expedition Lounge unfurls – a cosy space wrapped in walnut-hued wood and dotted with floating fireplaces, Tom Dixon lamps, deep-set sofas and armchairs furnished with faux-fur cushions and throws, and a heartily stocked bar. Interiors capture the spirit of early exploring, with trunks, maps, board games and bookshelves stocked with tomes dedicated to wildlife and adventuring found across the ship.
Launched in July 2022, Seabourn Venture represents the luxury line's first foray into expedition cruising.
Cabins: The purpose-built vessel is delightfully small, with 132 oceanfront, veranda suites, each of which comes with practical additions such as Swarovski Optik binoculars and a heated drying closet. In polar climes, guests will receive a complimentary expedition-grade parka and waterproof backpack custom made by Helly Hansen.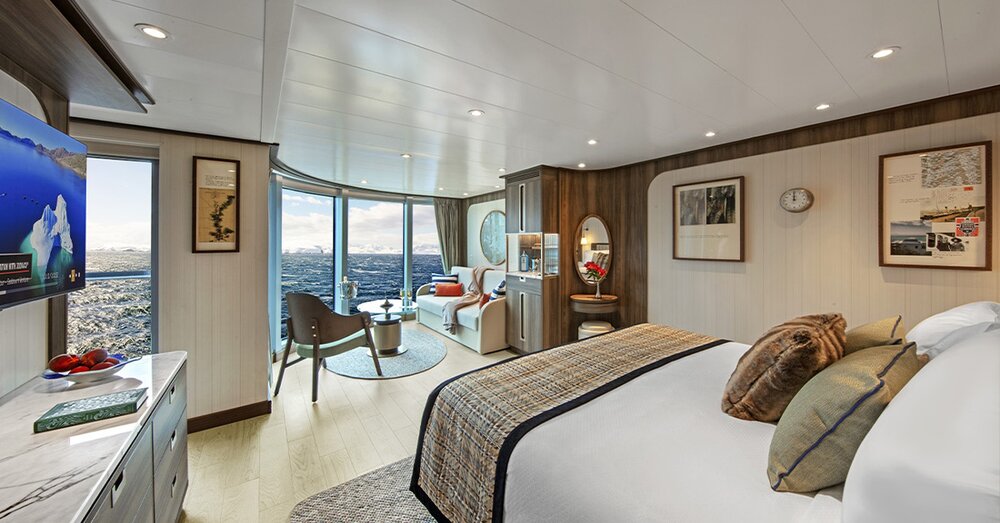 Facilities: When it comes to adventuring, the vessel boasts 24 Zodiacs, eight double sea kayaks and two six-person submersibles, each of which cost US$4 million to build. Equipment is bolstered by a 26-strong team of wildlife experts, scientists, historians and naturalists who lead offshore excursions and host talks and briefings in the Discovery Centre. On the terrace of deck five, there's a small infinity pool, two whirlpools and plenty of sunloungers and places to sit. Elsewhere, there's a spa, salon, gym and boutique selling high-end adventure gear.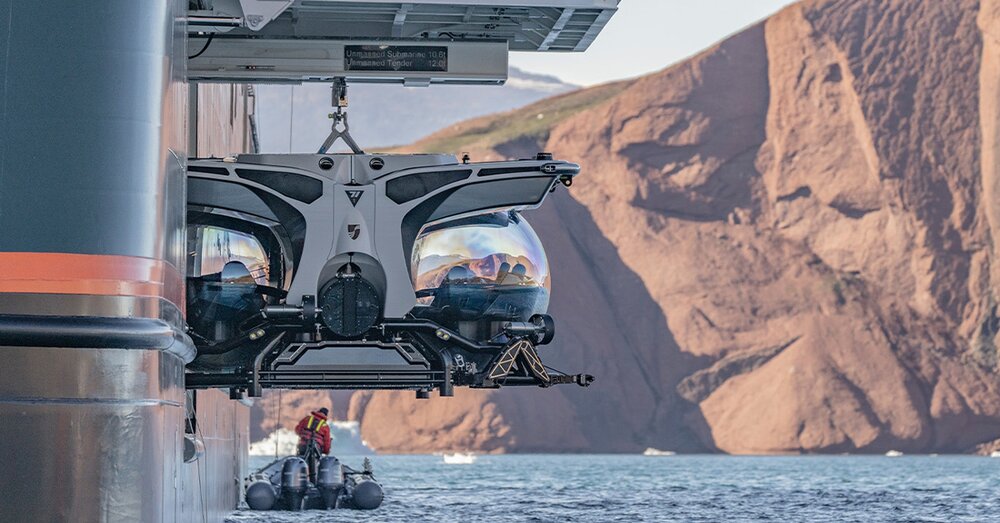 F&B: Some spaces on board will be known to past Seabourn guests, such as Seabourn Square, a concierge lounge and relaxation area with a library and terrace offering light snacks and a homemade gelato station. A new addition to this ship is the Bow Lounge, which has a series of screens that show everything from the weather forecast to water depth to emulate the captain's bridge.
GET 50% OFF CRUISES WITH NCL'S NEW YEAR CRUISE SALE
The main places to dine are The Restaurant and The Colonnade. The former is the largest venue and can seat all 264 guests at once, serving a daily-changing menu throughout the day. The Colonnade offers a buffet-style breakfast and lunch and an à la carte dinner, with different daily themes.
The Club lounge-bar serves excellent sushi between 6pm and 9pm and was my favourite spot for pre-dinner drinks. Outside on the terrace, guests will find the alfresco Sky Bar and two more whirlpools. Drinks can also be enjoyed in the aforementioned Expedition Lounge or the Constellation Lounge, the highest forward level on the ship.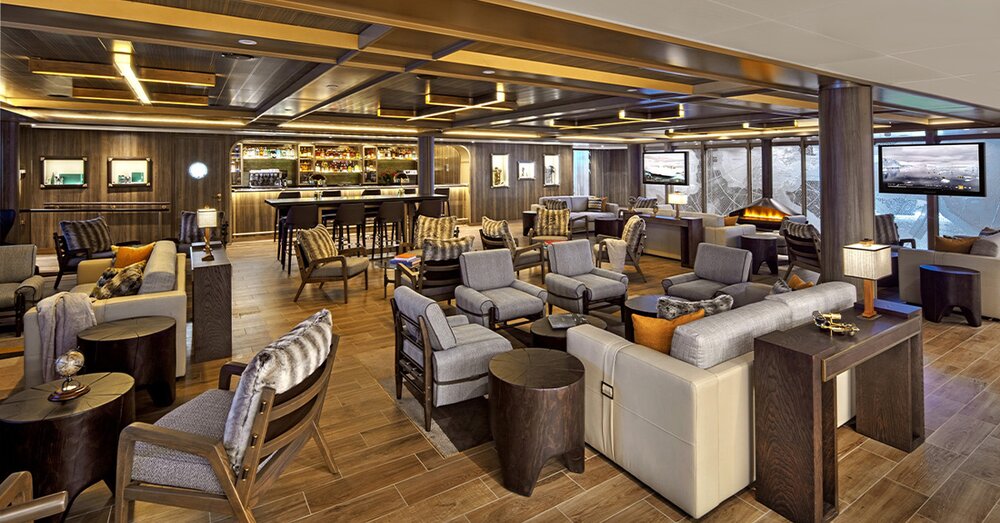 Wow Factor: The line's renowned Caviar in the Surf experience was enjoyed in the shallows around St Kitts, with staff serving generous glasses of champagne and bites of caviar from a surfboard floating in the sea, and on our final night, the ship hosted a farewell party on the aft terrace, which featured an array of different food and drink stands, live music and an epic Caribbean sunset.
SEARCH ALL AVAILABLE CRUISES ACROSS ALL LINES NOW
Itineraries: Seabourn Venture is currently offering 11 to 22-day voyages from Chile to Antarctica exploring South Georgia and the Falkland Islands. In March and April 2023, the expedition ship will embark on a series of seven to 12-day sailings in Brazil and the Amazon. It will then return to Europe via the Azores, calling into Greenwich, London, on 12 May on its way to Scotland and the Arctic, where the ship will spend the summer before embarking on a North West Passage voyage from Reykjavik to Anchorage.
The vessel will spend winter 2023-24 in South America and Antarctica alongside sister ship Seabourn Pursuit, which arrives in September 2023.
An 18-night Chilean Fjords & Antarctica voyage on Seabourn Venture from San Antonia (Santiago) to Buenos Aires starts from US$17,351. For more information, visit seabourn.com