The Red Sea Development Company's Abdullah Al-Zahrani shares insights for travel agents
Abdullah Al-Zahrani is the brand and marketing executive director at The Red Sea Development Company. Here, he gives travel agents five key pointers on selling the destination to discerning holidaymakers.
Luxury travellers want experiences that are more immersive and exceptional, following years of limited movement due to the pandemic. It's a trend that we in Saudi Arabia's tourism industry are well placed to capitalise on.
Since opening our international borders to tourists three years ago, we are fast becoming a key destination for luxury travellers considering a fresh and modern experience. And, with luxury hotel (and retail) brands rushing to operate in the country, along with growing interest from international investors and businesses, we are quietly confident about opening-up as a new hotspot for the modern traveller.
Here are five key reasons why luxury travellers should add Saudi Arabia to their list of 'must see' destinations:
1. Be the first to discover this new destination
Within three hours flying time for over 250 million people, and within 8 hours flying time for 80% of the world's global population, Saudi Arabia is perfectly placed to welcome curious travellers from all corners of the globe.
Having only recently opened to international tourism, Saudi Arabia provides guests the opportunity to discover places that have until now been relatively unexplored.
RELATED:
Saudi Arabia is set to be a gateway to the FIFA World Cup
Saudi Arabia introduces new regulations to attract tourism businesses
Saudi tourist visa holders now permitted to perform Umrah
2. Discover its diversity of experiences
Saudi Arabia boasts one of the world's most diverse range of landscapes, perfect for luxury travellers seeking sun, adventure, natural beauty of our pristine Red Sea coast. From navigating sweeping desert dunes and mountain canyons to climbing dormant volcanoes, island-hopping around coral reefs and sightseeing in buzzing cities, visitors can experience great diversity.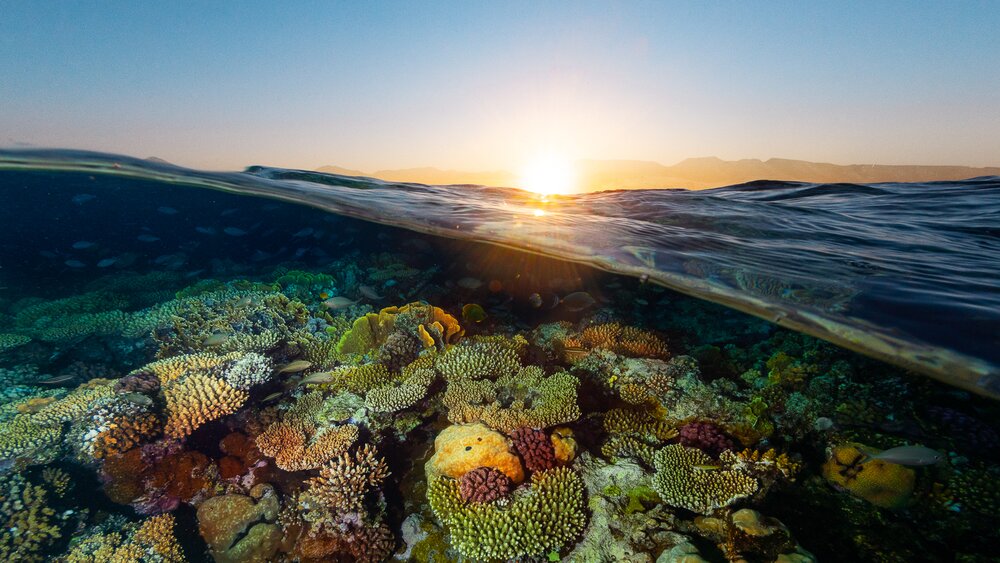 Coral reef in the Red Sea
3. Explore rich history and culture
There are more than 10,000 discovered historical sites, including five Unesco World Heritage Sites, with many more yet to be unearthed. From the ancient city of AlUla to the historical monuments found in Diriyah, there is so much rich cultural history to explore. We are in many ways one of the last undiscovered destinations on the planet.
Much of our history and culture is rooted in hospitality, emanating from ancient traditions related to our crucial location along the spice trade routes. The natural warmth of our people is as welcoming today as it was centuries ago in the Bedouin camps that hosted weary travellers.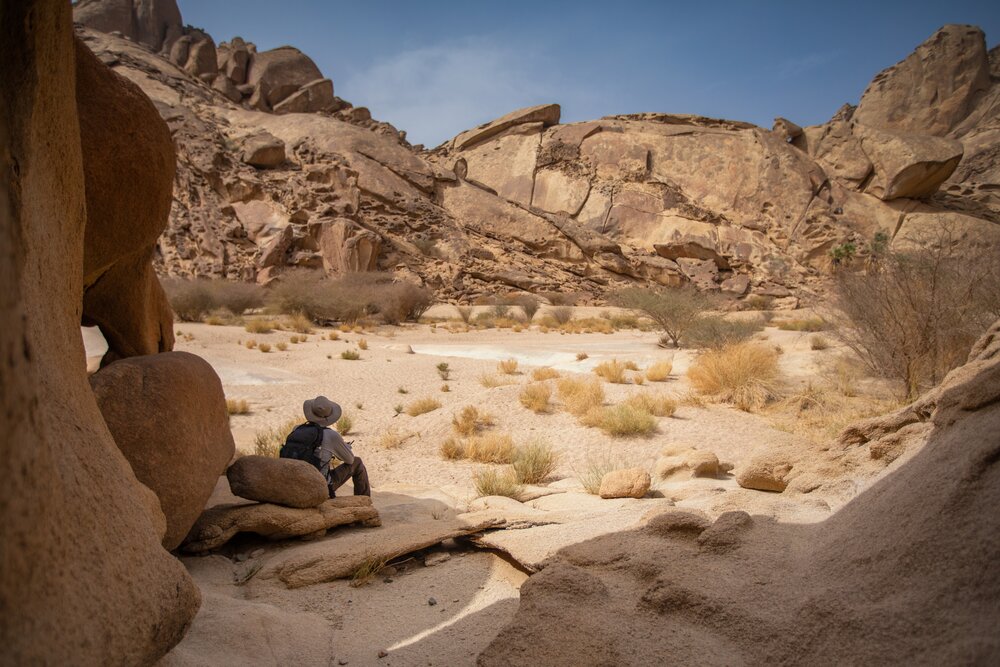 Saudi is largely undiscovered
4. Enjoy new luxury travel experiences
As a relative newcomer to the tourism industry, Saudi Arabia has had the freedom to create a luxury tourism offering almost entirely from scratch, literally from the ground-up. This ensures that our destinations are taking into account the very latest in design, architecture, hospitality, cuisine and wellness, and integrating the very latest technology. It also provides us with the opportunity to learn from other tourism destinations and offer an entirely new experience that champions tourism as a force for good – avoiding irresponsible development, limiting visitors to avoid over-tourism, and putting people and planet first to cater to the modern eco-conscious luxury traveller.
Two destinations that are pioneering this new approach to tourism are Amaala and The Red Sea, both currently under development and situated on the western coast of the Kingdom.
The Red Sea destination is grounded in sustainability and offers a broad range of experiences for guests, while Amaala is pioneering a holistic approach to wellbeing, with digital innovation at its core, addressing the health of guests in all its forms, from physical fitness to mental wellness.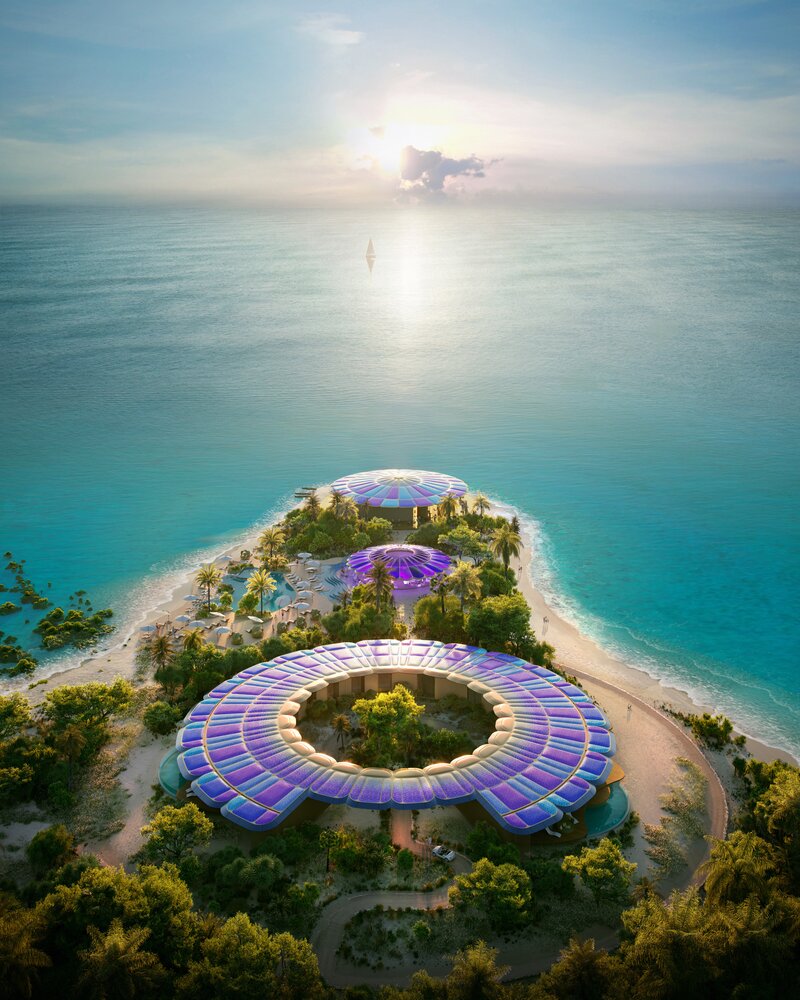 Shura Island
Both destinations are underpinned by a commitment to regeneration, where native biodiversity is not only monitored and protected, but actively enhanced – with our aim being that The Red Sea will leave the area 30% better than when we found it by nurturing and cultivating natural ecosystems.
GET YOUR FREE 48-PAGE GCC TRAVEL & HOSPITALITY REPORT HERE
5. Visit brand-new hotels
The stellar line-up of luxury hotels that are already coming to Saudi Arabia include a 430-room Grand Hyatt hotel on Shura Island, the seventh to open in the region, which will eventually include a marina and an 18-hole championship golf course; the very first Ritz-Carlton Reserve hotel to open in the Middle East and the first Miraval hotel to open outside of the US, adding to a portfolio of just five hotels globally.
This kind of interest and commitment from some of the world's most premium hospitality brands shows a belief in Saudi Arabia as one of the world's hottest destinations. I firmly believe that this interest will only continue to grow as travellers who visit our Kingdom, and the Red Sea, leave with a newfound appreciation of what luxury truly means today.
For more information, visit www.theredsea.sa