Six Senses Zighy Bay GM Andrew Spearman has introduced sustainability tours and waste upcycling to create gifts
The core function of hospitality isn't quite what it used to be. While it's true that we're still in the game of providing enjoyable experiences through leisure, dining, events and attractions, our scope has blossomed into something more. Now, more than ever, hospitality has the power to drive positive commitments towards social and environmental sustainability via the initiatives we implement to care for people and for the planet.
Today, fusing hospitality – particularly within hotels and resorts – with sustainable practices is not just a convenient way to elevate your brand's perception with the increasingly eco-conscious guest; it's a role we must embrace if we are to stay relevant.
We all have a responsibility to our guests, our local communities and the world around us to operate with a more sustainable mindset.
Reduce Water Usage
The question remains: how do businesses and brands make the sustainable switch? At Six Senses Zighy Bay in Oman, we have made it our mission to adopt a 'green' conscience by incorporating sustainable practices into everything we do. Led by the onsite Sustainability Team, we have created a model that allows us to offset our guests' carbon footprint.
This begins with making measured operational decisions. Water usage and plastic bottles continue to be a roadblock for hospitality brands at the early stages of their sustainability journey. Investing in eco-friendly products and practices may be more expensive, but it's a solid place to start for bettering the environment.
At Zighy Bay, we produce our own bottled water via reverse osmosis (more than 293,194 plastic bottles were substituted for reusable glass ones between January and August 2022), and filtered saltwater is used in our saltwater pool.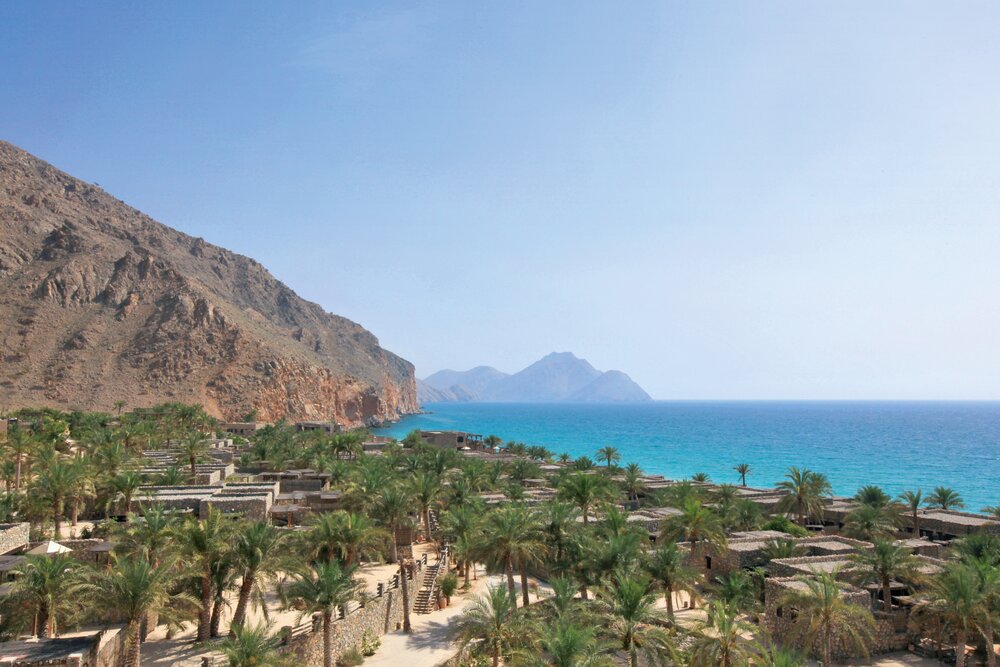 An aerial view of Six Senses Zighy Bay
RELATED:
Comment: Is it time to remove meat from hotel menus?
Comment: Are hotel staff getting enough holiday?
2023: The rise of luxury travel
Collaborate with Local Producers
Our chefs work with local farmers and fishermen to curate farm-to-fork menus that celebrate seasonal ingredients. Our nearby farm provides us with cheese, eggs, milk and honey and is also home to more than 5,000 trees, irrigated entirely with recycled 'grey' water.
As much as we don't like to admit it, the hospitality industry and food waste go hand-in-hand. When food is wasted, the resources that were used to produce the ingredients – land, energy, water, labour, packaging and transportation costs – are wasted, too.
Food waste contributes to 10% of global greenhouse gas emissions
In total, 80% of our resort's food and glass waste is recycled or upcycled on site, with 8,150kg of food waste and 3,809kg of glass recycled or upcycled between January and August 2022. This has allowed us to produce 4,980kg of compost to fuel our organic garden.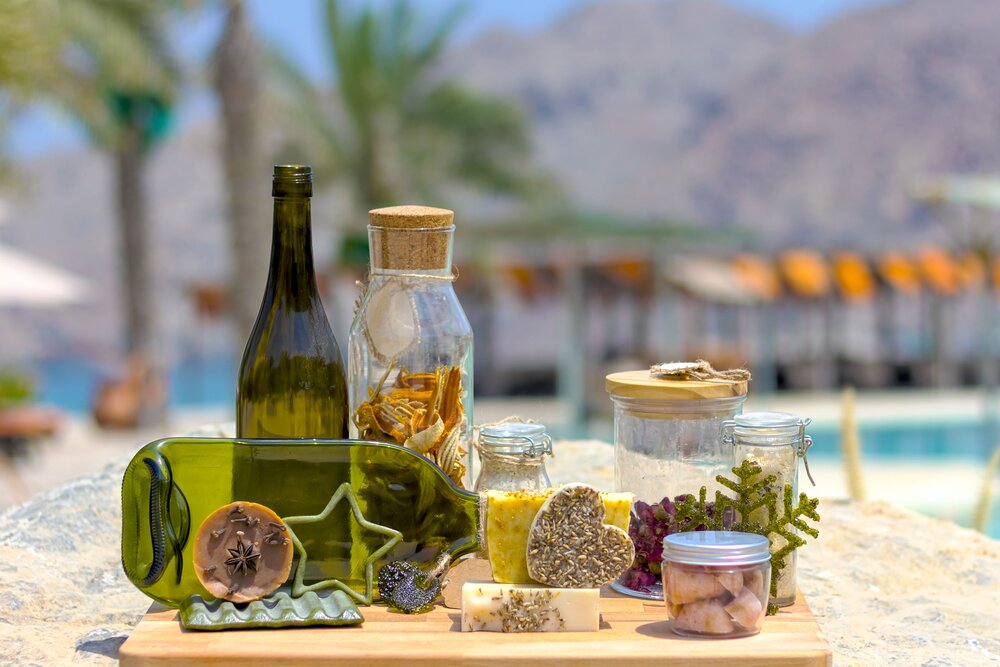 Recycled products from the resort's Earth Lab
Foster Guest Participation
Our resort couldn't operate in such a sustainable way without the ongoing support of our guests. We are proud to conduct sustainability tours of the resort, with 53 tours completed by 889 guests since January 2022.
Alongside this, 0.5% of resort revenue, 50% of sales from water in F&B outlets and soft toys, and 100% of voluntary donations pool into a dedicated sustainability fund. The fund allows us to embark on several environmental and community projects, including providing financial aid to the 41 local families living in Zighy Village, creating tailor-made sustainability programmes and workshops for schools, supporting the local hospital, and promoting women entrepreneurship and emancipation by creating new revenue streams for the Dibba Women Association.
GET YOUR FREE 48-PAGE GCC TRAVEL & HOSPITALITY REPORT HERE
Our environmental responsibility has seen nearly 800kg of plastic be removed from our community's beautiful beaches and an underwater clean-up hosted in partnership with the Ministry of Environment and Ministry of Fisheries resulted in 3.7 tonnes of ghost gear removed from the ocean.
My advice? Start small and with one thing at a time. Soon enough you'll be witnessing the positive flow-on effects of making sustainable choices, giving you the drive to be the change the hospitality industry needs to see.
For more information, visit www.sixsenses.com