dnata representation services provides a platform for its industry partners
The summer edition of the Ahlan Arabia Roadshow, hosted by dnata representation services, invited leading travel, tourism and hospitality companies together for the renowned networking event.
"It was a pleasure to arrange this event to optimise networking and knowledge-sharing for our industry partners," said Rakhi A Purohit, head of dnata representation services. "We hope that by partaking in the event and its various activities, including workshops and networking sessions, they're able to engage with industry peers."
Travel suppliers representing various brands were in attendance to amplify their business in the Middle East. Following the success of the event, the suppliers welcome enquiries from potential partners.
The summer Ahlan Arabia Roadshow attendees included:
Al Raha Beach Hotel
Located along the golden shores of the Arabian Gulf, with a 900m private beach, Al Raha Beach Hotel has more than 278 rooms, suites and villas, a spa and wellness centre, recreation facilities, eight restaurants, and meeting and event venues, Al Raha Beach Hotel delivers top-notch hospitality and quality service.
For more information, call +971 50 899 5465, email khadija.eddaif@danathotels.com or visit www.danathotels.com/abudhabi/alrahabeachhotel

Arabian AdventuresArabian Adventures, the leading UAE-based destination management company, tour and safari operator, part of the Emirates Group, offers personalised service and true Arabian hospitality, with more than 30 years of industry experience. Offering superior end-to-end destination services to its international travel trade partners, this includes a range of renowned desert safaris, tours and experiences, as well as cruise handling and event services. Access the portal to book experiences, with support from the Arabian Adventures team.
For more information, call +971 56 177 2322, email conciergesales@emirates.com or visit experiences.arabian-adventures.com
AYANA Estate
A destination of its own, Anyana is set in a great expanse of majestic jungle and pristine shoreline in Jimbaran, on the southwest coast of Bali. Nature is the number one guest. Experience and create lasting memories in the lap of luxury with state-of-the-art facilities and services while surrounded by unparalleled natural beauty at the best five-star hotel in Labuan Bajo, AYANA Komodo.
For more information, email ayu.putri@ayana.com or agatha.setiawan@ayana.com or visit www.ayana.com
City of Dreams
Welcome to Europe's first-ever Integrated casino resort. Not just a luxury hotel, not just a grand casino, not just a resort… it's simply the best way to experience luxury thrills on the beautiful island of Cyprus. Situated on the outskirts of Limassol, the resort is only a 45-minute drive from both Larnaca and Paphos airports, and only a few minutes from the bustling city centre, filled with nightlife, history and culture.
For more information, call +357 25 086 297, email costandinoschristofi@melco-resorts.com.cy or visit www.cityofdreamsmed.com.cy
Club Med
Club Med, is the pioneer of the all-inclusive concept, offering around 70 premium resorts in stunning locations around the world, including North and South America, the Caribbean, Asia, Africa, Europe and the Mediterranean. Each Club Med resort features authentic local style and comfortably upscale accommodations, superior sports programming and activities, enriching children's programmes, gourmet dining, and warm and friendly service by its world-renowned staff.
For more information, call+971 4 389 8472, email gsaland@dnata.com or visit en.gsa.travelagents.clubmed.com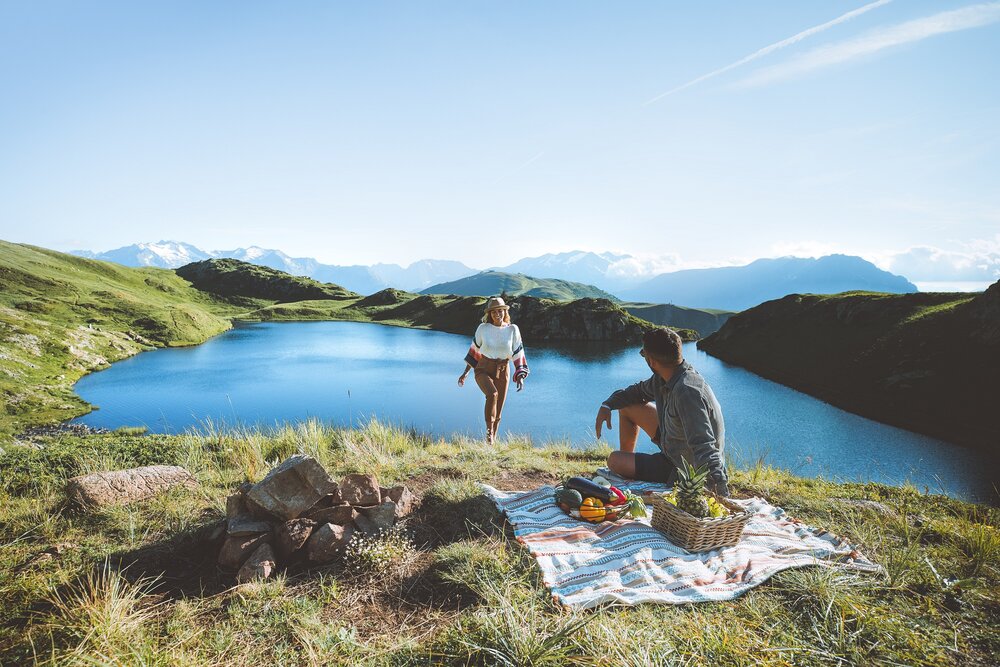 Club Med mountain resorts
Columbia Beach Resort
Columbia Beach Resort is an all-suite property and a member of Small Luxury Hotels. The resort is located between Limassol and Paphos in the centre of a 2km beach in Pissouri Bay. Numerous leisure facilities, excellent dining options, an internationally awarded spa and a professionally run kids' club and creche are among the facilities.
For more information, call +357 995 76406, email annie@columbiaresort.com or visit www.columbiaresort.com
Constantinou Bros Hotels
Constantinou Bros Hotels operate luxury four- and five-star hotels in Paphos, Cyprus. Its four hotels are renowned for their exceptional hospitality and locations, always meeting the needs of visitors. The hotels cater to families, groups, business travellers, honeymooners and couples, underlining Paphos' increasing popularity as a tourist and conference destination.
For more information, call T: +357 2688 4309, email csm@cbh-cyprus.com or visit www.cbh-cyprus.com
Luxury Travel DMC
Luxury Travel DMC is a multifaceted company offering a vast variety of travel services in Greece & Cyprus. Among its primary activities are the creation of tailor-made non-standard tours and luxury holidays throughout two amazing Mediterranean resorts, planning and holding business and incentive events, concierge services and transportation services with its self-owned premium car fleet.
For more information, call +30 2310 528922, email marketing@luxurytraveldmc.com or visit www.luxurytraveldmc.com
Destination Mina Seyahi
Just 30 minutes from Dubai International Airport, situated in the heart of Dubai, located upon Dubai's pristine Jumeirah Beach, the Mina Seyahi hotels – W Dubai – Mina Seyahi, The Westin Mina Seyahi Beach Resort & Marina and Le Meridien Mina Seyahi Beach Resort & Waterpark– are an inspired vacation destination where art meets luxury and elegance.
For more information, call T: +971 56 684 7507, email keti.gvritishvili@marriott.com or visit www.wdubaiminaseyahi.com, www.westinminaseyahi.com and www.lemeridienminaseyahi.com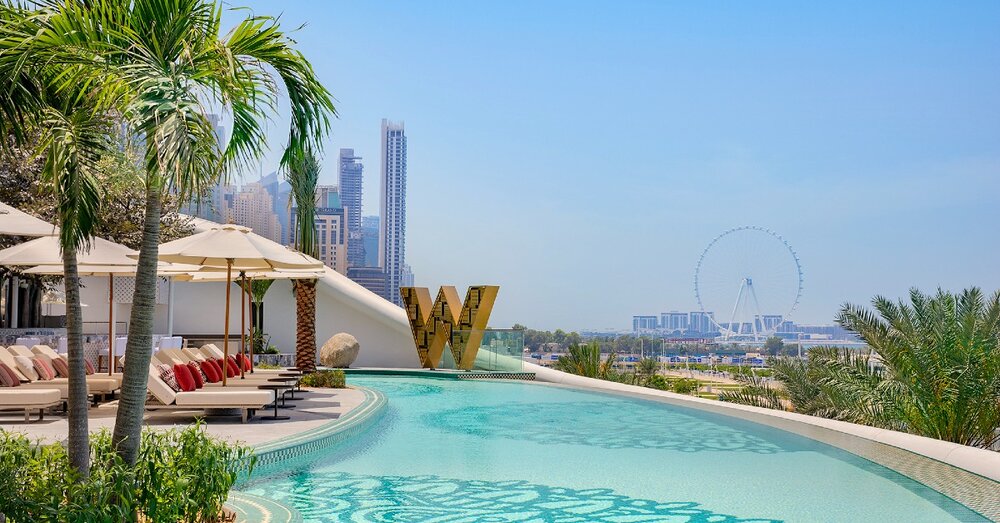 W Mina Seyahi
Mitsis Hotels
In a world of infinite possibilities, Mitsis Hotels offers as sense of genuine Greek essence and an unparalleled family touch. Guests can find new stories of fulfilment and immerse themselves in a premium holiday experience at one of 20 unique destinations in Athens, Crete, Kamena Vourla, Kos and Rhodes.
For more information, call +30 224 108 5360, email manolis.arvanitis@mitsishotels.com or visit www.mitsishotels.com
Mövenpick Resort & Spa Jimbaran Bali
Designed as a family lifestyle resort, Mövenpick Resort & Spa Jimbaran Bali features 297 elegantly furnished rooms and suites inviting guests to immerse themselves in Bali's laidback island lifestyle, vibrant culinary scene and rejuvenating wellness offerings. An unforgettable experience in a tropical Bali paradise awaits.
For more information, visit 62 361 472 5777, email adrien-michel.marie@movenpick.com or visit movenpick.accor.com/en/asia/indonesia/bali/jimbaran-bali.html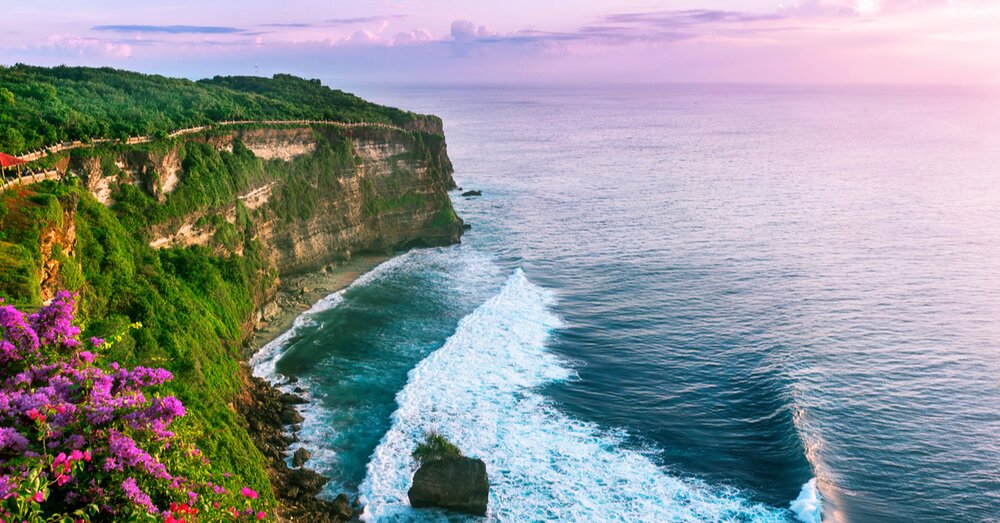 Beautiful Bali
Radisson Blu Resort Maldives
A hidden gem in the Indian Ocean, the Radisson Blu Resort Maldives allows guests to escape from the world and relax in style. Surrounded by ocean views, its villas provide a restful retreat after a day in the sun.
For more information, call +960 730 3248 or email rai.pande@radisson.com
RIU Hotels & Resorts
RIU Hotels & Resorts was founded in 1953 with a small hotel in Playa de Palma, Spain. Its 70 years of experience looking after clients support the main company goal: to ensure the well-being of guests. Now, the portfolio comprises nearly 100 hotels located in 20 countries, each offering a unique experience.
For more information, call +971 56 681 8104, email lvicensb@riu.com or visit www.riu.com/es/home.jsp
Rotana Hotels & Resorts
Rotana currently manages a portfolio of more than 100 properties throughout the Middle East, Africa, Eastern Europe and Türkiye, with an aggressive expansion plan in place and a pledge to create 'Treasured Time' for guests. Rotana has evolved its brands to include Rotana Hotels & Resorts, Centro Hotels by Rotana, Rayhaan Hotels & Resorts by Rotana, Arjaan Hotel Apartments by Rotana, Edge by Rotana and The Residences by Rotana.
For more information, call +971 56 686 8184, email ozge.ozturk@rotana.com or visit www.rotana.com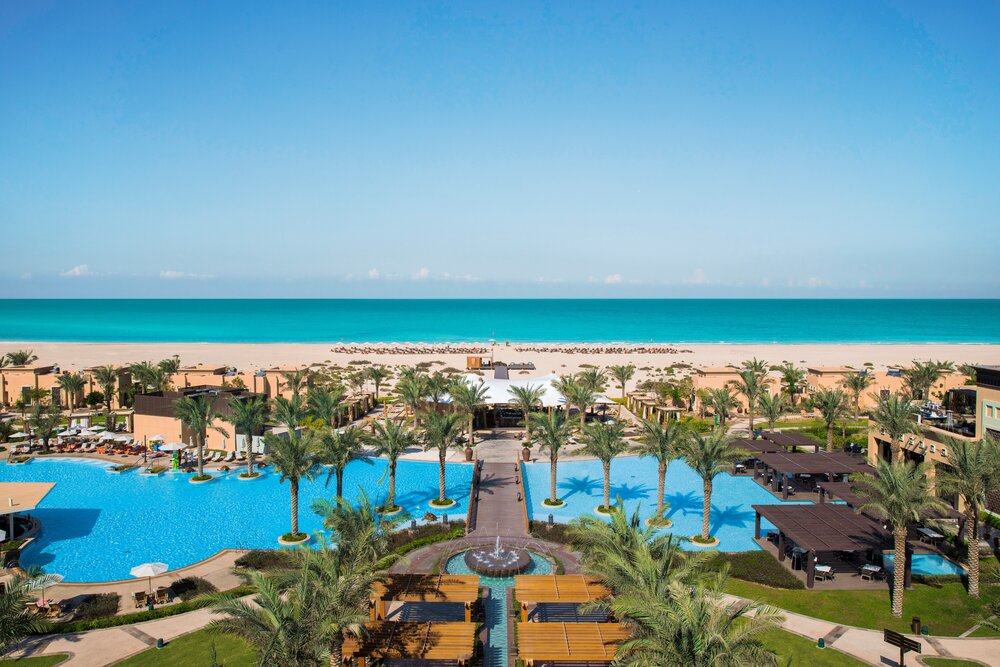 Saadiyat Rotana
St Raphael Resort & Marina
St Raphael Resort & Marina comprises three buildings: the main hotel, the executive wing with private marina and a 12-storey tower, surrounded by landscaped gardens and a magnificent sand beach only 40 minutes from two airports in Cyprus' Riviera.
For more information, call +357 993 42725, email marketing@straphael.com or visit www.straphael.com
The Nai Harn
The Nai Harn is Phuket's only member of Leading Hotels of the World. This iconic five-star resort is nestled into a hillside with direct access to the secluded Nai Harn Bay against the famous Promthep Cape, featured with three top-notch restaurants, a sea-view rooftop bar and generous facilities.
For more information, call +66 98 256 2469, email dosm@thenaiharn.com or visit www.thenaiharn.com
Warwick Hotels and Resorts
Warwick Hotels and Resorts is a collection of individual luxury hotels and resorts across five continents. In France, discover Paris with two exceptional locations: the Warwick Paris located between Concorde and Arc de Triomphe, and Hôtel Westminster near to Opéra Garnier and Place Vendôme. Both are based in an area with a vast array of attractions and facilities.
For more information, call +33 142617 740, email mmedina@warwickhotels.com or visit www.warwickhotels.com
Yalago Founded in 2017, Yalago is a global accommodation wholesaler specialising in leisure. A subsidiary of the Emirates Group, which has over 40 years of experience in travel, Yalago offers a wide product portfolio to travel agencies, tour operators, OTAs and other travel companies. Through its industry experience and global partnerships, Yalago aims to support the global travel industry in offering an ever-growing hotel portfolio to leisure travellers. Since its inception, the company has built a strong reputation for its market-leading rates, supporting travel companies in offering significant savings to customers, worldwide.
For more information, call +971 54 582 2594, email levlin.murzello@yalago.com or visit www.yalago.com
---
The next Ahlan Arabia Roadshow will run from 29 October to 3 November in Riyadh, Jeddah and Dubai. For more info contact business development manager Nadège Noblet on +971 (0)56 526 0981 or nadege.noblet@dnata.com
Partner content brought to you by dnata representation services