Travel industry leader shares his career path to the top and the lessons learned along the way
Jochem-Jan Sleiffer is responsible for Hilton's portfolio of hotels in Middle East, Africa and Turkey. Across this dynamic region, Hilton has more than 170 hotels across eight market-leading brands and is set to double with more than 180 hotels in its pipeline. Today, JJ – as he's known to friends – is one the travel industry's most influential figures. Connecting Travel talked with JJ about his rise to the top and the legacy he's hoping for.
Which moment or day in your career would you most like to relive?
The most memorable day of my career was in 1992 at the Hilton Brussels when I met my wife for the first time. She'll be pleased I gave this answer…
What does a typical day in your current role involve?
I am responsible for Hilton's portfolio of hotels in the Middle East, Africa and Turkey, which has more than 170 hotels across eight market-leading brands and approximately 30,000 team members. My typical day involves many tasks but is mainly focused on commercial performance, our owners, our team members and the communities in which we operate.
At a very early age, I told my parents that I wanted to be a hotel manager and this goal continued even as I went to university
What was your first job in travel?
My very first job in hospitality was a weekend job at the age of 15, as a dishwasher in a local restaurant! I joined Hilton as Chief Steward at Hilton Amsterdam in 1990 and, since then, have held multiple positions in the company. As well as general manager positions in countries including Germany, France, Greece and Belgium, I led Hilton's Northern and Central Europe region. I then spent three years as senior vice president of Operations, Continental Europe, and in January 2020, I assumed my current role.
What advice would you give your 20-year-old self?
I would tell my 20-year-old self that I was on the right path but that I should be more patient – exciting opportunities lay ahead and a career in hospitality would take me across the world.
GET YOUR FREE 48-PAGE GCC TRAVEL & HOSPITALITY REPORT HERE
Would you advise others to enter the travel industry today?
Absolutely! A career in hospitality can offer real purpose, as well as life-changing career development and travel opportunities. It also gives people the opportunity to learn new skills, take on exciting roles and meet people from different backgrounds. This is especially true at Hilton where we are committed to creating a work culture where individuals are empowered with training and development opportunities, as well as finding purpose in their careers.
Our aim is to unleash the full potential of every Hilton team member and we provide many tools and resources to do this. For example, Hilton University is an online platform that provides team members with access to hundreds of internationally accredited learning resources, all designed to support and accelerate career growth.
Additionally, we believe that when team members are at their best personally and professionally, they can better care for our guests and one another. That philosophy – what we refer to as Thrive@Hilton – underpins everything we do for our team members.
I believe everyone should achieve their full potential… and a little bit more!
What has been your biggest career mistake?
I tend to look forward, putting mistakes in the past and focusing on the future, and I have been lucky to have had many mentors during my career who have guided me and helped me make the right decisions. The main thing they taught me was to be patient. With their guidance, I know that it's best to take a bit more time and enjoy each moment.
How do you continue to develop and expand your own skillset and knowledge?
I learn enormously from the people I work with on a daily basis and I'm always looking for opportunities to learn more and develop myself. For example, one of my key aims is to help create more opportunities for people of determination in hospitality, and I am working to garner industry-wide support for this.
RELATED:
Waldorf Astoria Kuwait now open
DoubleTree by Hilton to make Moroccan debut in Agadir
Hilton announces first hotel in Spain's culinary hub, San Sebastian
What's your strategy when hiring staff?
When Hilton hires team members – particularly graduates or those just entering the industry – we are primarily looking for people who have the right attitude and who are excited about a career in hospitality. We are also looking for people who are aware of the priority areas for the industry. For example, sustainability is a key focus at Hilton and almost all team members – regardless of their role – are involved in ESG-related activities, helping us achieve our 'Travel with Purpose' goals.
Which countries have you most enjoyed working and living in?
I have been fortunate to have had the opportunity to live and work in multiple countries – from France and Greece to the UK and now the UAE – and each has its own charm. Each place has expanded my horizons, allowing me to learn about different cultures, meet new people and, of course, see Hilton properties all over the world.
Since arriving in the UAE in 2020, I have been incredibly impressed by the dynamic 'can do' attitude of the government as well as its residents. Despite a bumpy first year with the pandemic, the actions that the authorities took to steer the country through the challenges of Covid were hugely impressive.
We were first in the world to see the return of major events in the UAE and Middle East – with sporting occasions, entertainment and the very successful staging of Expo Dubai 2020. We also have much to look forward to with the FIFA World Cup Qatar 2022 a few months away, as well as world-leading sports and music events happening in KSA.
The Gulf is truly a brilliant place to be based
Favourite holiday destination?
With its beautiful beaches and great summer weather, Bodrum in Turkey is one of my favourite holiday destinations.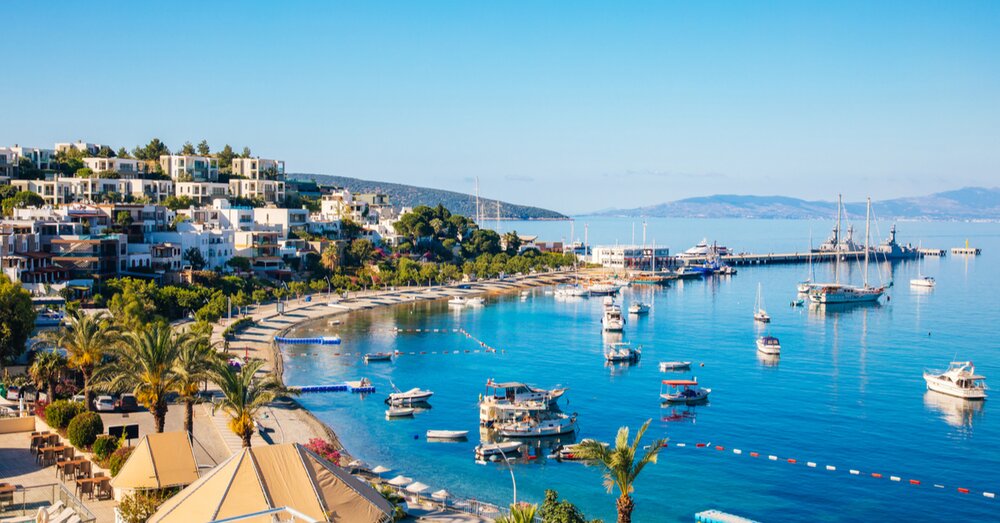 Bodrum
Favourite restaurant?
I have too many to count but, in Dubai, I often go to Bull & Bear at Waldorf Astoria Dubai International Financial Centre. My guests always enjoy the restaurant's panoramic views, the team is great and the food is delicious. I highly recommend the alligator pear and prawn cocktail.
Favourite hotel?
As someone who has worked across several hotels and now oversees more than 170, it is difficult for me to pinpoint just one property. However, I can say that one of the hotels I am most looking forward to visiting is Hilton Dubai Palm Jumeirah – a fabulous new property which is slated to open imminently.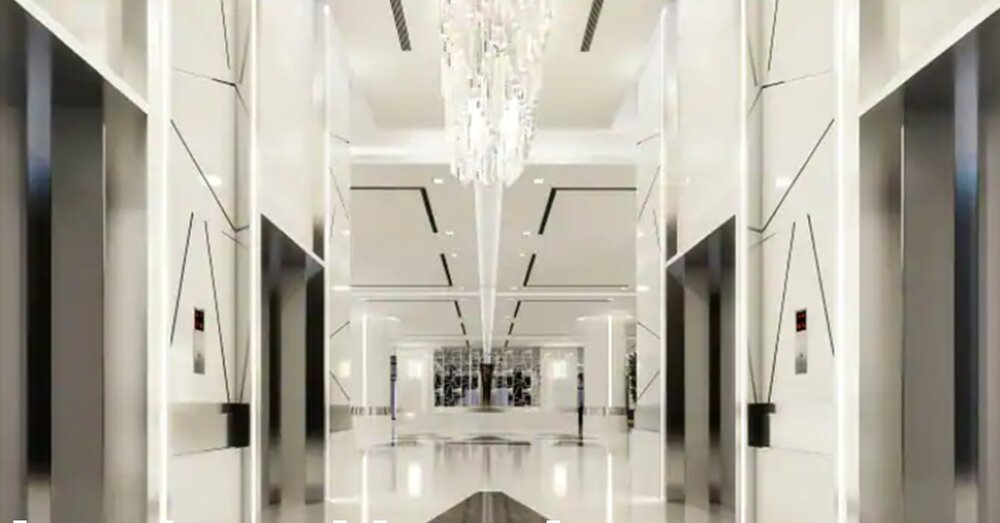 Hilton Dubai Palm Jumeirah
If you've thought about retirement, what are your plans?
I am not that old yet! The hospitality business is so energising that I don't believe I will ever truly retire and step away from the industry.
What would you most like to be remembered for?
I would like to be remembered for championing a career in hospitality. Hospitality is a business of people serving people, and attracting talent is critical to the industry's success. I hope to inspire young people to consider a career in hospitality by joining youth-focused events such as the Future Hospitality Summit's Sustainable Hospitality Challenge, by serving on the international advisory board of NHL Stenden Hotel Management School and by mentoring talented individuals, both internal and external.
I would also like to be remembered for contributing to the strength of the hospitality landscape in the Middle East, Africa and Turkey
Under my leadership, Hilton's portfolio in the region will more than double in the coming three-to-five years, with more than 180 hotels in our development pipeline across luxury, full-service and the mid-market brands.
I have also worked to build strong partnerships with government and various influential business organisations in the region: I led the industry in its response to the Covid-19 pandemic, with Hilton advising authorities on measures to re-start tourism and being the first to enact hygiene and safety measures at our hotels.
I have also put ESG at the centre of Hilton's regional strategy, and have garnered industry-wide support by working closely with the Dubai Executive Council in support of people of determination.
---
Jochem-Jan Sleiffer will be at keynote speaker at the Future Hospitality Summit taking place at Madinat Jumeirah in Dubai, UAE, from 19 to 21 September 2022. For more information, visit www.futurehospitalitysummit.com