Zuma Dubai enjoys legendary status; here's what Becker believes is the key to its enduring success
In the UAE's tight-knit F&B circles Zuma Dubai holds legendary status. Always busy, always en vogue, the restaurant – unlike most trendy eateries in the region – has never fallen out of fashion. How it maintains its enduring popularity is a hot topic of conversation around competitors' tables, discussed late into the night.
The invincible Zuma Dubai is as buzzing now as it ever was, despite a pandemic and a glut of contenders in the fancy finance district serving similarly high-quality Asian fusion cuisine. Is there something in the water? Is the impressive décor or pitch-perfect sound system? Or maybe it's the culinary consistency? Or even the easy access to parking?
CT spoke to Zuma's chef-founder Rainer Becker to get his view on why the restaurant remains one of Dubai's most sought-after reservations more than a decade after opening.
Connecting Travel: First of all, for those few who may not have been to a Zuma restaurant, can you explain the concept?
Rainer Becker: Zuma is inspired by a traditional Japanese Izakaya, which typically hosts a casual environment for after-work drinks and food. Izakaya's often have different types of seating areas from low tables and tatami mats to bar stools.
The design encourages a flow of energy throughout each zone, providing intimate spaces that align with its sophisticated design.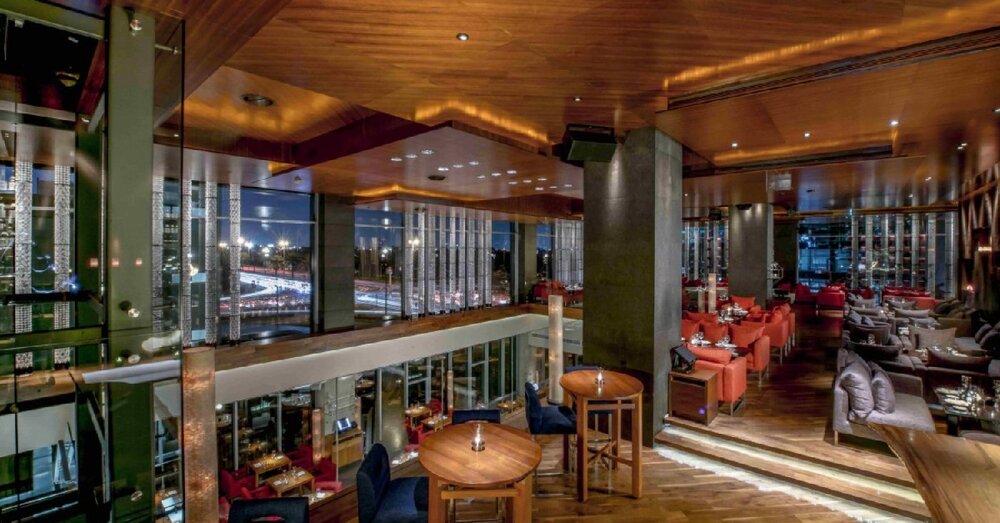 Zuma Dubai
CT: Zuma Dubai's interior design is slick, from the décor to the sound system. Who creates the space?
RB: After living in Tokyo, where I admired the work of local design studio Super Potato, I started working with Japanese designer Noriyoshi Maramatsu back in 2002 for the Zuma London opening. I believe that our philosophies were quite similar, and I knew then that I wanted to work with him for Zuma and assigned Noriyoshi to the project.
Zuma encapsulates the tradition of highlighting natural materials and landscapes, showcasing the intrinsic beauty of texture, shape and colour – this is reflected in the materials used, consisting of stone, wood, glass and steel. It was important for Nori and I to maintain a unified look and feel at Zuma locations across the world, however, each location has its own identity inspired by the local culture. Zuma Dubai embodies this perfectly with its column lanterns, a combination of Middle Eastern and Japanese styles of light.
RELATED:
Interview: Folly's Mario Scanniello keeps it simple
Interview: Natasha Sideris on Flamingo Room's regional expansion
Interview: Clap DXB chef Renald Epie on standing out in Dubai
CT: How many covers does Zuma Dubai do per week?
RB: I am proud and grateful that our restaurant is busy throughout the week, and we're able to achieve approximately 5,000 to 6,000 covers per week.
CT: How many staff does Zuma Dubai have?
RB: We have approximately 230 staff for Zuma Dubai specifically, and around 250 including regional support.
CT: Some say your culinary superpower is consistency – but how do you achieve that across so many branches in so many different countries?
RB: Consistency is what allows us to stay ahead of the curve in a highly competitive market, as you're only as good as the last meal you serve. We constantly strive to keep delivering the best experience we can for our guests, whether it's food, service, drinks, music or ambience.
We have several team members who have been with the company for many years. Some staff are based internationally so they can travel and spend time training and imparting the Zuma "DNA".
Additionally, when we have new senior members of the team joining, they partake in extensive training for a minimum of six months, spending time in various roles, travelling to different restaurants, in order to learn the business from the ground up and, most importantly, absorb the culture of the business.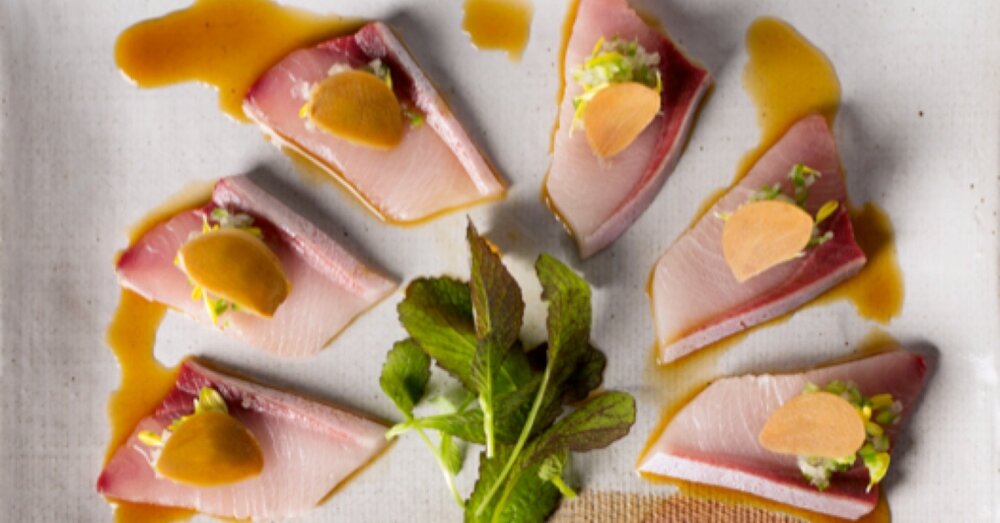 Zuma signature sashimi
CT: Historically, Zuma doesn't profile its chefs, focusing instead on the brand. What is the strategy behind that?
RB: Zuma is about the experience we give our guests and ensuring that experience is consistent whether they are dining in Dubai or London. The delivery of that is down to the team as a whole, not an individual.
CT: Congratulations on your recent rankings: number two in MENA's 50 Best Restaurants and number 17 in the World's 50 Best Bars 2022. Is winning awards an integral part of Zuma's Middle East strategy?
RB: Our main goal is to constantly strive to be better than yesterday, challenge our own standards, be innovative, and continue to bring new experiences to our guests. This ethos has been at the core of every decision we've made within the restaurant, and when that brings in awards, then we are delighted and grateful; however, our guest experience remains our priority.
GET YOUR FREE 48-PAGE GCC TRAVEL & HOSPITALITY REPORT HERE
CT: After launching in Dubai, Zuma's sister brand Roka opened in Saudi Arabia in March last year. Why Riyadh?
RB: It was a strategic opportunity for us to expand our presence in the wider GCC region, and the kingdom was definitely high up on our priority markets list. Roka's brand ethos is quite young and creative, so we saw it as a perfect opportunity to launch in Riyadh as it enters a massive boom, experiencing an exciting phase for hospitality.
CT: And, finally, are there plans to open more Zuma restaurants?
RB: I'm proud of the organic growth and success that the business has achieved throughout the last 20 years.
We're looking forward to continuing the evolution of Zuma and expanding to more cosmopolitan cities
In addition to our 12 permanent restaurants and five seasonal locations operating globally, we have three new openings this summer: Mykonos, the first-of-its-kind lifestyle destination set to be a blueprint for the next 20 years of Zuma; Ibiza, a limited-time pop-up for summer 2022, and Porto Cervo in Sardinia, Italy, in the heart of the Promenade du Port in Costa Smeralda.