'We don't aim to be a hybrid pizzeria, we provide authentic Italian cuisine,' says Dubai's new pizza master
Founded in Vienna in 2016, by culinary pizza master Francesco Calo, the Dubai outpost of Via Toledo opened in June at Address Beach Resort, Jumeirah Beach Residence in Dubai, bringing its award-winning offering to the emirate.
Francesco Calo was born into a family of talented bakers. Starting as a teen, he worked in his family's business until he was 22, and then he decided to leave Italy and follow his dreams abroad.
Though Italy is his home, Calo concedes that it isn't the ideal place for young entrepreneurs who want to achieve their dreams.
CT caught up with him to find out about his latest venture and his quest to educate Dubai diners on what constitutes truly authentic Italian cuisine.
Connecting Travel: How did you get your big break in the business?
Francesco Calo: I've always been passionate about my work and have given my all to everything I do. When I moved to Vienna in 2013, I worked hard, grit my teeth, and firmly believed that one day I would be able to turn my dream of opening a unique niche pizzeria to represent authentic Italian cuisine into a reality. In 2016, the magic happened when I launched Via Toledo in Vienna.
CT: What professional achievements are you most proud of?
FC: Firstly, the gratitude of my customers, who highly appreciate and support me every day, and seeing my restaurant at maximum capacity. Some of my other achievements are the awards I've received over the years, starting with when I was crowned 'Best Italian Pizza Chef in the World' followed by 'Best Pizzeria in Austria' and 'Second Best Pizzeria in Europe'. And my restaurant was ranked in the Top 10 Best Pizzerias in the World by the prestigious association 50 Top Pizza Ranking.
RELATED:
Interview: Folly's Mario Scanniello keeps it simple
Interview: Natasha Sideris on Flamingo Room's regional expansion
Interview: Clap DXB chef Renald Epie on standing out in Dubai
CT: What attracted you to Dubai and your role at Via Toledo?
FC: I was always fascinated by Dubai. I would visit Dubai twice a year, and every time I saw it, I knew that I would love to open a new branch of Via Toledo in this fantastic city.
In September 2021, during my holiday, I took a risk and listened to my inner voice urging me to open my business in Dubai. I started looking for the perfect location. I am the founder, director and pizza chef at Via Toledo. I manage my business and work daily as a regular employee. I set an example for all my employees; I am a leader and work hard with them to achieve my goals.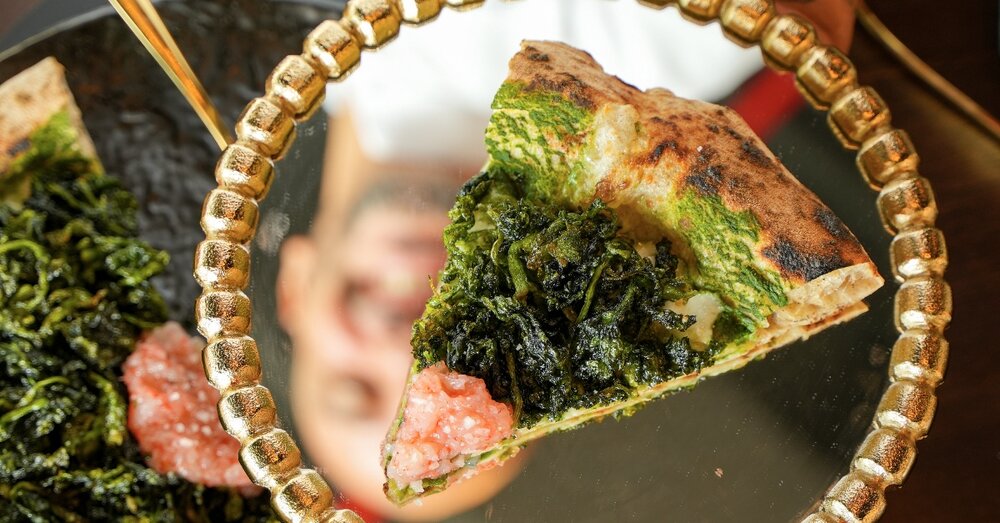 Via Toledo's Neapolitan style pizza
CT: How does Via Toldeo fit into Dubai's F&B scene?
FC: It is common abroad to find hybrid Italian cuisine. This is what distinguishes Via Toledo from its competitors, since we don't aim to be a hybrid pizzeria. Instead, we provide diners with authentic Italian cuisine inspired by the excellence of the original Neapolitan pizza, paired with a collection of fine wines, traditional beers and cocktails that make guests feel as if they were in Italy.
GET YOUR FREE 48-PAGE GCC TRAVEL & HOSPITALITY REPORT HERE
Pasta Alfredo or Hawaiian pizza are dishes that do not exist in the true Italian tradition. I challenge anyone to go on holiday to Italy and try to find them. They do not exist. I am faithful to my roots, and we educate our customers about authentic Italian flavours and lead them to discover the tradition.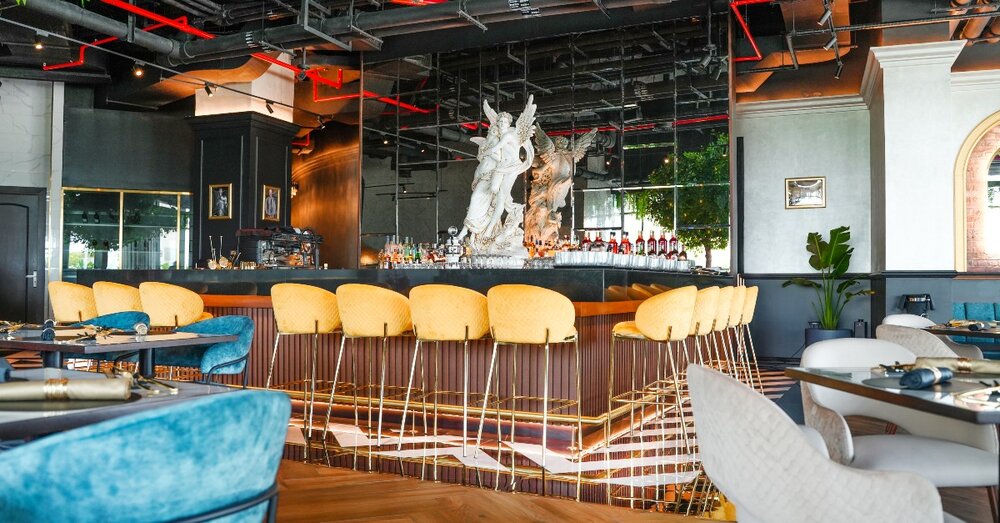 Via Toledo
CT: What do you have coming up next?
FC: The future is now. We must stay true to ourselves and focus on captivating our customers. But we do have significant projects in the pipeline for UAE, some of which will be unveiled in due course. I'm confident everyone will be delighted.
For more information, visit www.viatoledo.ae