After a successful launch, the GM of the internationally renowned restaurant shares her winning strategy
Making its Dubai debut in November 2021, SushiSamba occupies pride of place on the 51st floor of the Palm Jumeirah's St Regis hotel. A draw with tourists and residents alike, the restaurant offers unobstructed, 360-degree panoramic views of the Palm Jumeirah coastline and the city's iconic skyline.
With two locations in London, one in Las Vegas and an upcoming outpost in Doha, SushiSamba has brought its signature blend of Japanese, Brazilian and Peruvian culture and cuisine to guests across the globe.
Heading operations in Dubai, Ida Garphagen has been tasked with maintaining the brand's DNA while resonating with Dubai's discerning diners. We catch up with Garphagen, who grew up in a family of chefs, to find out how.
Connecting Travel: Which aspects of your previous experience make you well suited to your role?
Ida Garphagen: My CV lists many different roles across my career, both front of house and back of house. I even worked in airport security for a while. I did not necessarily like it but it taught me many useful things. All my previous experiences have moulded me to the leader I am today, in one way or another.
RELATED:
Interview: Folly's Mario Scanniello keeps it simple
Interview: Natasha Sideris on Flamingo Room's regional expansion
Interview: Grant Marais on joining the Gates Hospitality team
CT: What has been your proudest professional achievement to date?
IG: There are two milestones in my career that have shaped me. When I was 18 years old I moved to England, but didn't speak a word of English, and started my career as a pastry chef in one of the best restaurants in the world, The Fat Duck.
We were just starting the process of creating the sweet shop bag. I got assigned the aerated chocolate and had to figure out (with the help of the laboratory chefs) how to make this the most beautiful, aerated chocolate praline. This was the most challenging job I've ever had, I was stuck in a cupboard the size of a toilet cubicle without windows for a whole year (because it was the most perfect air conditions in this room). Looking back at the experience it taught me patience. Even though I wanted to give up many times, I didn't, and in the end, we achieved something and the product was launched.
Practice makes perfect, and it's never OK to settle for something other than the best
The second milestone was when I joined SushiSamba. The moment I saw the Dubai building site, I instantly fell in love and a rush of adrenaline ran through my entire body. I knew that the task ahead was going to be challenging, but I am extremely proud of what we have achieved so far.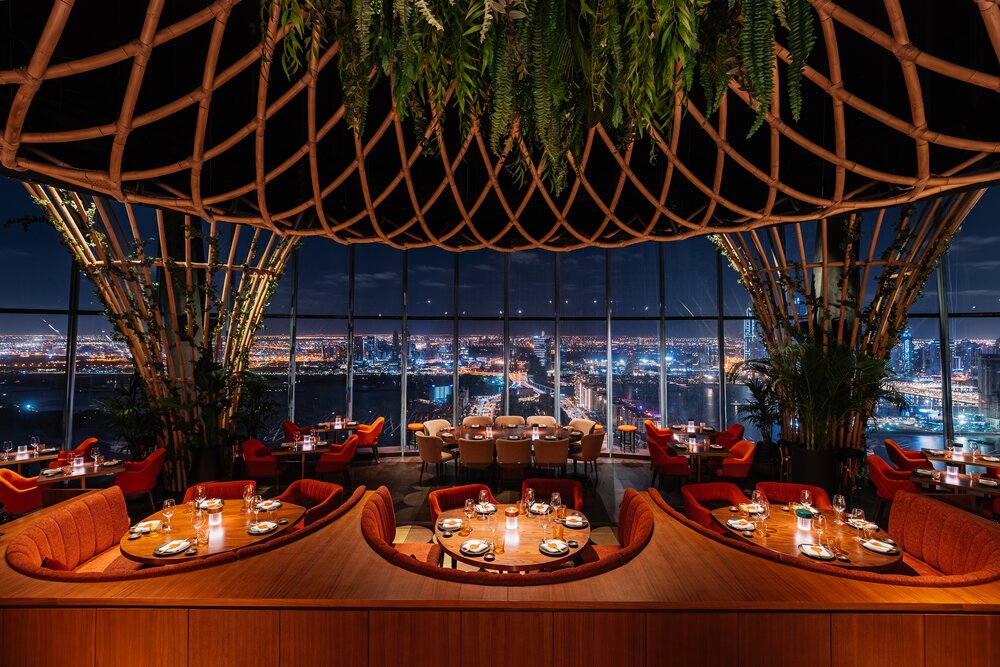 SushiSamba Dubai
CT: What would you say are your restaurant's USPs?
IG: Our concept of blending Japanese, Brazilian and Peruvian cuisine and culture is unique on its own. But then if you also add the ambience and the location you reach something that is spectacular. In SushiSamba, we will stimulate all your senses in one experience. We are a fun dining venue but would never lose focus on delivering incredible food and service.
CT: How do you attract and maintain good staff?
IG: I think that anyone working in hospitality will know that it is a struggle to find good staff. For some, this industry is only temporary. But what is important is to keep those people motivated even though it might not be their main passion. Those who come with a real passion for the job will find you if you have a concept strong enough to attract them.
And for staff in general, the working conditions will always be hard. Stress, long working hours and lack of sleep isn't for the fainthearted. But the main focus must always be to make sure they are looked after. There should be implementations showing that "Hey, we are here for you, we see you and we care for you". We have approximately 220 staff members now, and the recruitment process will never stop. There will always be movement, but the reason why a staff member leaves is the most important thing to find out.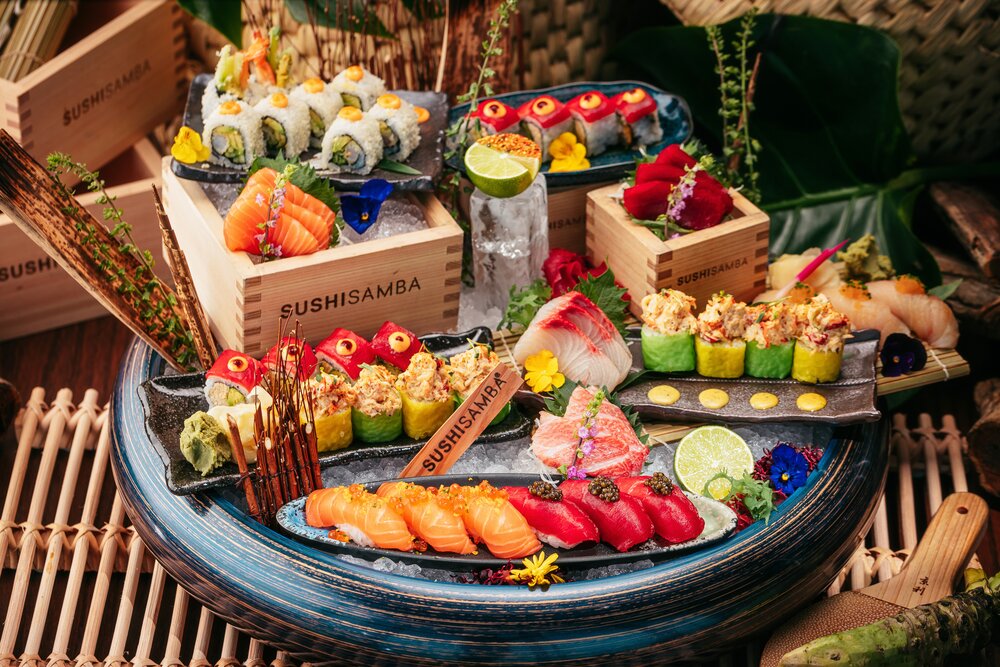 Sushi and sashimi selection
CT: What strategies do you plan on implementing in order to increase footfall and revenue?
IG: We are always working on ways to maximise the capacity of the restaurant, for example, by being creative with the layout. In the near future there will be many restaurants opening on the Palm, which will increase the footfall overall. Our main focus is to maintain what we have established, we have been blessed with being busy since the moment we opened our doors. However, we won't ever take that for granted, we will value our repeated customers more than ever and always stay humble.
CT: The brand is successful in other markets, particularly London, how do you plan on replicating that in Dubai?
IG: The SushiSamba brand has been in the market since 1999. It was founded in the United States, a decade later it expanded into Europe and the UK, and now the brand is expanding in the Middle East. We really admire what SushiSamba has achieved in London, and we ensure that the brand DNA is well respected and reflected in the Dubai Venue.
With every new opening, there are new opportunities to evolve, grow and stay relevant while exchanging ideas between different venues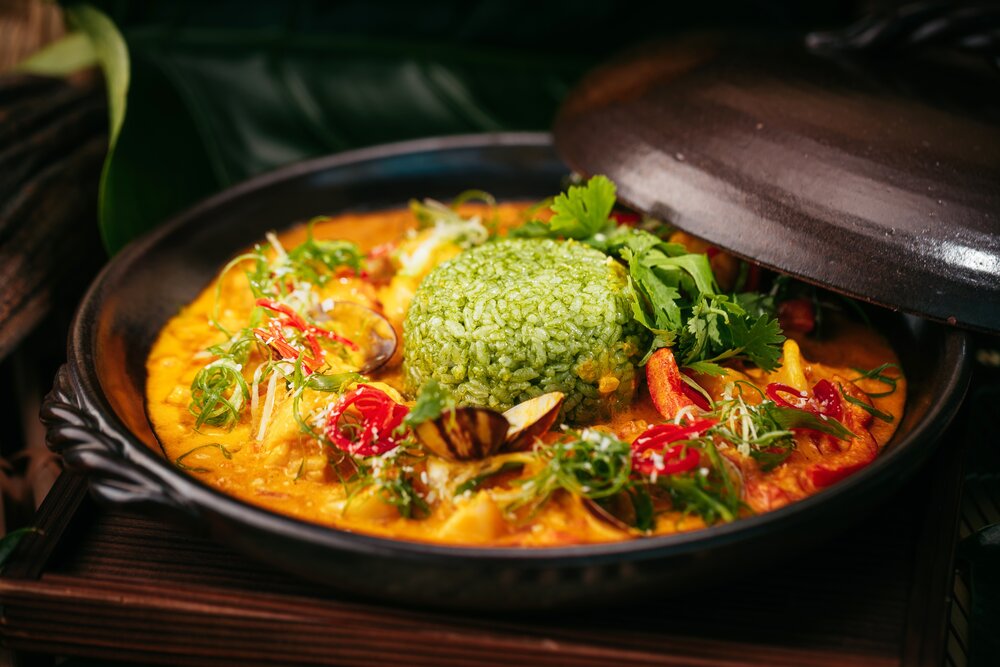 Moqueca
CT: How is the regional hospitality sector currently performing?
IG: In Dubai we're currently in the low season. Due to the hot summer, most residents are travelling and there are few tourists around. Aside from that, I believe the restaurant scene is strong and growing; consumers are spoilt for choice and there is a lot of competition. Still, confidence is slowly being restored with the knowledge that anything can happen at any time.
GET YOUR FREE 48-PAGE GCC TRAVEL & HOSPITALITY REPORT HERE
CT: Do you have any developments in the pipeline?
IG: There is never a dull day in SushiSamba; we are always planning the next step and the step after that. As far as Sunset Hospitality goes we have plenty of openings to look forward to this year and in the years ahead.
For more information, visit www.sushisamba.com