Some countries have reacted to the news by tightening restrictions for travellers arriving from China
After nearly three years of restrictions, China's National Health Commission has announced plans to remove mandatory quarantine for inbound travellers from 8 January 2023.
Visitors travelling to China will no longer be required to quarantine when they arrive – but they will have to provide proof of a negative PCR test result taken 48 hours before departure. The wearing of masks on China-bound flights will remain compulsory.
Airlines are now ramping up their services to China. Etihad Airways has already announced plans to double the frequency of its Abu Dhabi-Shanghai route from February 2023.
RELATED:
Etihad Airways adds Shanghai flights as China travel demand grows
Etihad Airways inaugurates Abu Dhabi-Guangzhou route
Etihad Airways resumes Abu Dhabi-Beijing flights
Commenting on the news IATA regional vice president for North Asia, Dr Xie Xingquan said: "The announcement by the Chinese government, including the removal of quarantine for arriving international travellers and lifting of flight restrictions, is a positive step forward and a welcome development.
"What's needed next is to remove the requirement for pre-departure Covid-19 testing. It's also crucial for the entire aviation value chain in China to be well prepared and adequately resourced to handle the expected surge of air travellers, so as to avoid the travel disruptions and problems seen elsewhere in the world when borders reopened."
GET 50% OFF CRUISES WITH NCL'S NEW YEAR CRUISE SALE
While the aviation industries in other major regions are expected to hit 80 to 90% of 2019 levels in 2023, recovery has been held back in China by its zero Covid approach, which has impacted air travel figures all across Asia Pacific. Following the relaxing of restrictions in China, the region is expected to reach 44% of 2019 passenger traffic by the end of 2023.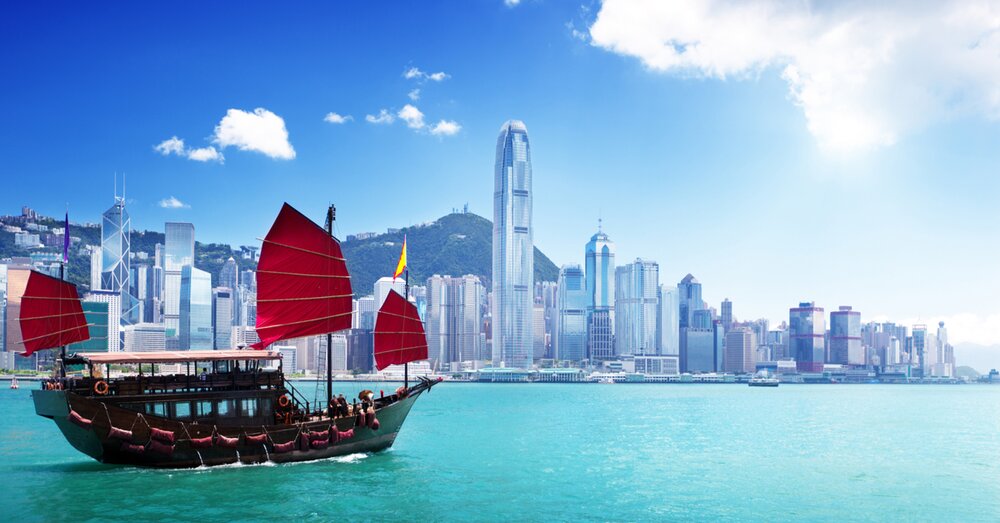 Hong Kong is open for business
Hong Kong has also relaxed its Covid-19 restrictions. From 29 December, people arriving in the city, classed as a special administrative region of China, no longer had to do mandatory PCR tests. From 8 January, visitors will no longer be required to quarantine, although they will still have to provide proof of a negative PCR test result taken 48 hours before departure, in line with the rules for mainland China.
Though the wearing of masks in public spaces remains compulsory, the vaccine pass scheme, which limited access to public venues – including restaurants, gyms and cinemas – has been scrapped.
GET YOUR FREE 48-PAGE GCC TRAVEL & HOSPITALITY REPORT HERE
In addition, citizens of China and Hong Kong are now allowed to apply for visas to travel overseas. However, following the announcement that China was set to drop its quarantine regulations, the US, Italy, Japan, Taiwan and India have announced mandatory PCR tests for travellers from China and its surrounding territories.
In a statement, the US said a lack of "adequate and transparent" Covid data in China had contributed to the decision to require PCR tests from 5 January 2023 for inbound travellers from China, Hong Kong and Macau.