The airline offers 180 different vegan dishes
Emirates Airlines has seen a 154% increase in vegan meals requested onboard between 2021 and 2022, with more than 280,000 plant-based meals consumed in the past year.
The carrier released the figures to mark 'Veganuary', the month-long initiative promoting the vegan diet.
Currently Emirates offers more than 180 dishes catering to vegan passengers. Initially, vegan requirements were focused on specific routes such as Addis Ababa where vegan meals are required during certain times of the year by those practising the Ethiopian Orthodox faith, or across the Indian subcontinent where multiple faiths encourage a plant-based diet.
In recent years, vegan dishes have rapidly gained popularity on US, Australian, European and UK routes, showing a growing appetite for healthy plant-based and environmentally friendly diets. Most recently, passengers on routes to Beirut, Cairo and Taiwan are also showing increasing interest in vegan meals.
GET 50% OFF CRUISES WITH NCL'S NEW YEAR CRUISE SALE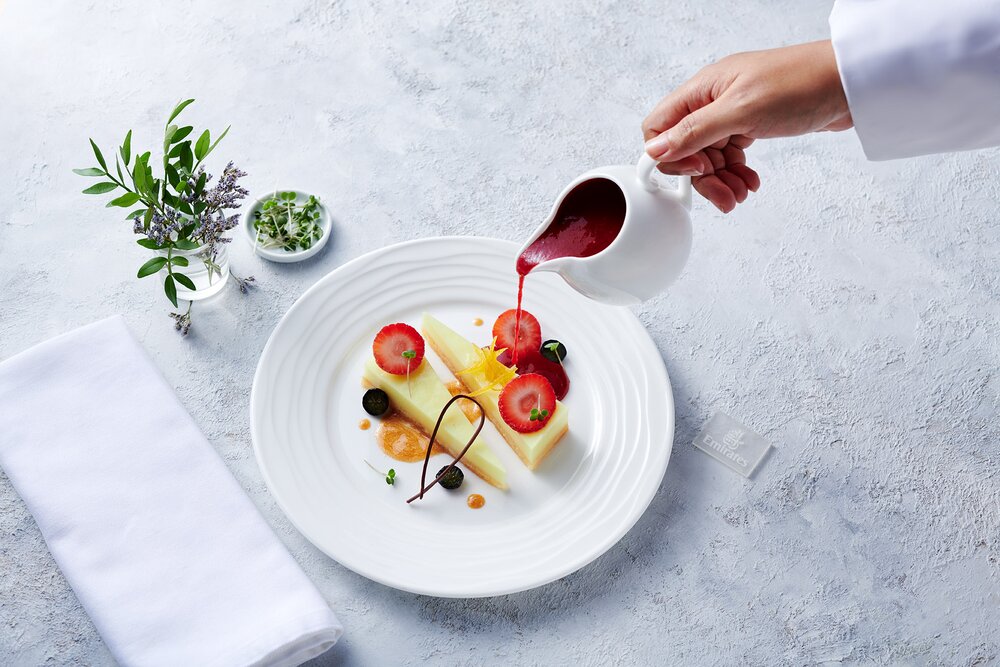 A brand-new gourmet vegan menu was introduced in 2022 to First and Business Class, which included pan-roasted king oyster mushrooms, jackfruit biryani, sliced kohlrabi and burnt orange, chocolate truffle cake with hazelnut, pistachio and gold leaf, and green grape tart with candied rose petals, vanilla custard and berry compote glistening with yuzu pearls.
RELATED:
Dubai's Emirates Airline invests US$2bn to improve inflight experience
Emirates to increase Skywards miles required for upgrades
Emirates Skywards launches Skywards+ loyalty programme
Vegan options are available to order and pre-order on board, as well as in Emirates Lounges. Customers can request vegan meals on all Emirates flights and across all classes of travel up to 24 hours before departure. On high-demand routes, plant-based meals are also provided as part of the main menu options.
Vegan options onboard Emirates are rich in fruits and vegetables, sourced from several UAE-based suppliers including Bustanica. Bustanica is the world's largest hydroponic vertical farm, a US$40 million joint venture investment through Emirates Flight Catering, where produce is grown without pesticides, herbicides or chemicals.
For more information, visit www.emirates.com