The airline's transition to Terminal A will be completed by 14 November
Etihad Airways has unveiled its flagship premium lounges at Abu Dhabi International Airport's new Terminal A.
The new lounges span three floors of Terminal A's north side, nestled between Piers C and D.
The first- and business-class lounges feature a range of dining options, and relaxation and entertainment spaces and are accessible to guests flying in Etihad's The Residence, First and Business Class cabins as well as Etihad Guest members with eligible tier status. Guests flying in Economy can purchase access to Etihad's Business Lounge subject to availability.
RELATED:
Etihad ranks among Middle East's most punctual airlines
Etihad launches 'Impossible Deals' on 8 select routes
Etihad to mark latest Mission: Impossible release with a co-branded marketing campaign
Etihad's Business Class lounge features an array of dining experiences, including Liwan Global Dining, an informal, all-day diner offering Middle Eastern cuisine alongside international favourites inspired by the destinations Etihad flies to.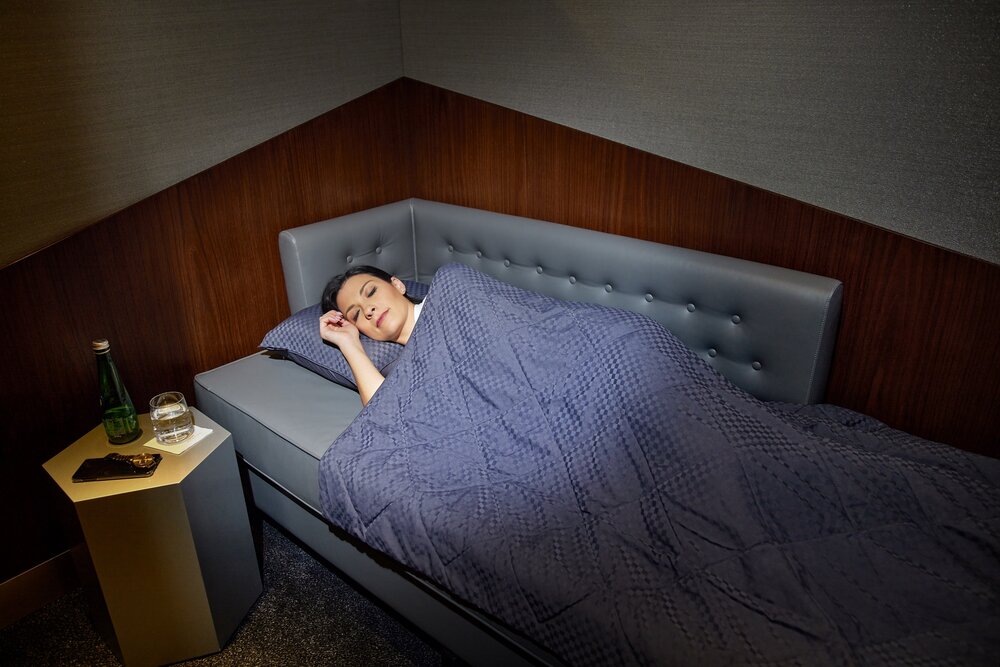 The Relaxation Rooms
The Relaxation Rooms provide private spaces complete with day beds and plush Armani Casa furnishings for guests to catch up on rest and refresh in one of the 18 shower suites before their flight.
Those preferring a more entertaining experience can head to the Games Room, which features table football, air hockey and digital gaming options.
The exclusive first-class lounge offers a dedicated reception lobby for Etihad's most premium guests and a private elevator to access the Rooftop Lounge on the top floor of the complex. The First Lounge Dining Room offers an elevated à la carte dining and a fine wine selection recommended by in-house experts.
BUILD YOUR OWN TRAVEL BUSINESS. JOIN TRAVEL COUNSELLORS' NEXT EVENT TO FIND OUT HOW
Premium seating class guests arriving in Abu Dhabi with pre-booked chauffeur services are welcome to visit the Etihad Chauffeur Lounge to shower or grab a quick snack and drink before meeting their chauffeur.
Commenting on the new lounges, Etihad chief executive officer Antonoaldo Neves said: "The lounge is a hugely important aspect of our guests' journeys and we wanted to curate an impressive experience that will leave them wanting to fly again soon.
"In true Etihad style, we've been innovative with the design and will offer a selection of memorable experiences whether our guests choose to relax, indulge in various dining options or enjoy a refreshing drink at the signature Constellation Bar."
For more information, visit www.etihad.com