Company aims to deliver exceptional luxury experiences that are unmatched
Leading luxury hospitality company Four Seasons has announced the first set of 2024 itineraries for the Four Seasons Private Jet Experience.
During the journeys guests will stay at Four Seasons hotels and, in more remote locations, at luxury properties selected by the Four Seasons team.
African Wonders explores the Pyramids, the Serengeti, Mauritius and Victoria Falls, while Asia Unveiled pays flying visits to bustling capitals from Tokyo to Bangkok. Timeless Encounters is a worldwide trip that takes in Dubai, Sydney, India's Taj Mahal and Bora Bora among other iconic destinations, and World of Adventures spans from the US to Japan makes stops at Rwanda, Marrakech, Bogotá and the Galápagos Islands.
Here are more details on the itineraries running in H1 2024:
African Wonders
28 December 2023-9 January 2024
Destination: Athens; The Pyramids; Serengeti; Mauritius; Rwanda; Victoria Falls; Johannesburg
What the brochure says: 'Popular with families as well as couples and single travellers, this itinerary is both educational and awe inspiring as guests visit ancient wonders, breath-taking landscapes and more.'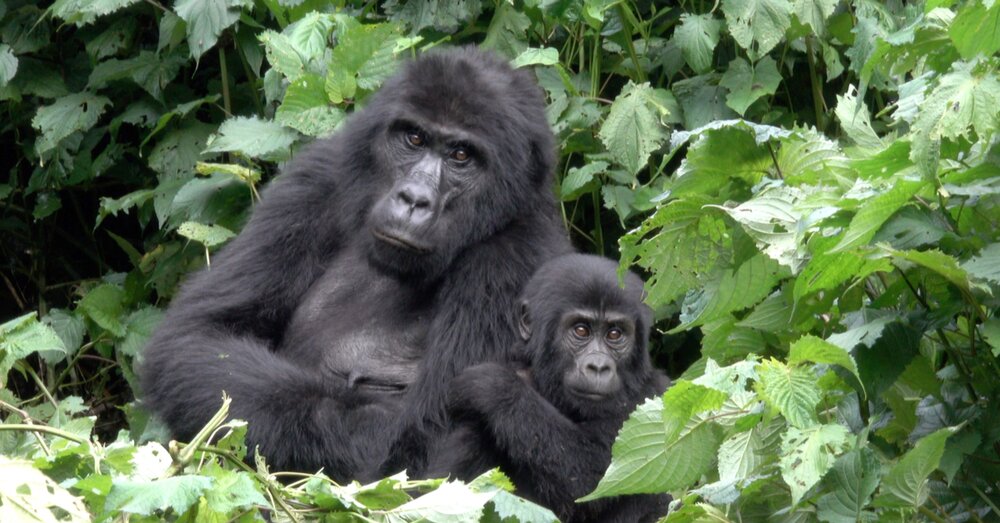 Rwanda is prime for gorilla trekking
Asia Unveiled
11-26 January 2024
Destination: Tokyo; Bali; Maldives; Hoi An; Bhutan; Angkor Wat; Bangkok
What the brochure says: 'Highlights include rafting through vine-hung gorges in Bali, a private samurai lesson in Tokyo, a turtle safari in the Maldives, a guided night out sampling Vietnam's famous street foods or a cycling tour of Cam Kim Island, a hike to Bhutan's Tiger's Nest Monastery, a day stop by private jet to explore the lesser-known aspects of Angkor Wat and a private klong cruise through Bangkok.'
Timeless Encounters
23 March-15 April 2024
Destination: Oahu; Bora Bora; Sydney; Bali; Chiang Mai or Chiang Rai; Taj Mahal; Dubai; Prague; London
What the brochure says: 'A perennial favourite of Four Seasons travellers, this 24-day itinerary offers a broad array of experiences in diverse destinations, from a private yacht tour of Sydney Harbour to a special day trip to the incredible Taj Mahal and sunset cocktails on the 122nd floor of the Burj Khalifa.'
GET YOUR FREE 48-PAGE GCC TRAVEL & HOSPITALITY REPORT HERE
World of Adventures
17 April-10 May 2024
Destination: Seattle; Kyoto; Bali; Seychelles; Rwanda; Marrakech; Bogotá; Galápagos Islands; Fort Lauderdale
What the brochure says: 'One of the original Four Seasons Private Jet Experiences, this itinerary takes guests to remote islands including the Seychelles and the Galápagos, while also showcasing dynamic cities such as Kyoto, Marrakech and Bogotá as only locally-based Four Seasons teams can. Previously ending in Miami, as of 2024 this itinerary will conclude at the just-opened Four Seasons in Fort Lauderdale.'
RELATED:
Demand for private flights to Qatar rises as FIFA World Cup 2022 nears
Five Hotels & Resorts to launch private jet service
Demand for luxury travel is on the rise according to GlobalData
A key component to the success of the Four Seasons Private Jet Experience is that each itinerary allows for a wide range of customisations to cater to individual needs.
Four Seasons Hotels and Resorts president Christian Clerc said: "The Four Seasons Private Jet Experience is a testament to our commitment to innovation and the creative pursuit of the extraordinary. We continue to re-imagine the conventional limits of travel to deliver exceptional luxury experiences that are unmatched."
"Guest feedback continues to shape the experience, from the custom-design of the new Four Seasons Private Jet to the introduction of shorter itineraries for time-challenged travellers who want to experience more in less time.
"Past guests often comment that the Private Jet journey was just the beginning of an adventure that connected them to each destination and their travel companions, resulting in enduring new relationships and memories to last a lifetime."
The Four Seasons Private Jet Experiences for 2024 are now open for bookings.
For more information, visit www.fourseasons.com/privatejet