The W Abu Dhabi's general manager is harnessing local talent to create unique experiences and drive footfall
Faiek El Saadani grew up surrounded by hoteliers. His mother's cousins owned a hotel and his parents even met at hospitality school. After completing an apprenticeship in hotel management, he worked in restaurants and the nightlife space for some time before making the move to hotels. Now the general manager of the W Abu Dhabi, we catch up with El Saadani to find out how he's making his property stand out through its culinary offering.
Connecting Travel: Which aspects of your previous experience make you well suited to your role?
FES: I believe a general manager should be humble, grounded and approachable and most importantly, be yourself. Showing your unique personality and values in everything you do will get you a long way when building relationships. I always try to put these values into practice by making sure that everyone is heard, and that talents feel comfortable to express their concerns and opinions, which is why my door is always open. Working in our industry allows me to travel and working in various parts of the world makes you a well-rounded hotelier and gives a better understanding of global trends and cultures. In my opinion this is also crucial and made me well-suited for the role.
RELATED:
Interview: Folly's Mario Scanniello keeps it simple
Interview: Natasha Sideris on Flamingo Room's regional expansion
Interview: Clap DXB chef Renald Epie on standing out in Dubai
CT: What has been your proudest professional achievement to date?
FES: While we were transitioning and ramping up, we were also one of the first hotels to suffer the consequences of the pandemic, which means entering into a lockdown. Throughout this time, my leadership style of course had to change. I had to become the person that is always ready to 'firefight' and get my team to trust that I have their backs while I lead them from the frontline. The team's uncertainties about the future and their wellbeing had to become my first concern to be able to lead them through the various events that were taking place at the hotel and transform this global crisis into an opportunity to become a hotspot and promote our initiatives through social media.
Lastly, during the last phase of the lockdowns, it was as if we were going through a whole new opening with completely different conditions; the priority therefore became again to get the team engaged, and build up that confidence and energy again that define the W brand.
CT: What would you say are your property's USPs?
FES: Adapting to adversity and reinventing itself in challenging times is something that W Abu Dhabi – Yas Island does very well. During these challenging times for the hospitality industry, the property has come up with two unique revenue streams, which have both been a major success. The first came from the idea of using the unique feature of the hotel, the Grid Shell, as an opportunity to sell the highly visible space to companies for branding. This brought to life the 'Let's Get Lit' campaign, which has lit up the hotel by noteworthy brands such as Ferrari and New York University. Secondly, in April 2021, W Abu Dhabi conceptualised a cloud kitchen project, called 'Off The Grid', including the two restaurants: Burgers Ink and Curry Up. Burgers Ink offers the tastiest burgers, loaded fries and desserts, while Curry up invites you to eat tantalising Indian meals straight from Yas Island. The two cloud kitchens not only cater to food delivery lovers in the hotel's vicinity through Deliveroo and Talabat, but also offer an alternative option to guests inhouse who seek variety and value for money.
Finishing the year with another great achievement, W Abu Dhabi – Yas Island was at the centre of the action during the Grand Prix Weekend 2021, thanks to its vantage point at the heart of the iconic Yas Marina Circuit. With entertainment at every turn, epic brunches, parties and celebrations across seven buzzing, high-octane locations, each venue had a mega line-up of international DJs, performers, dancers and artists along with unbeatable food and beverage offers.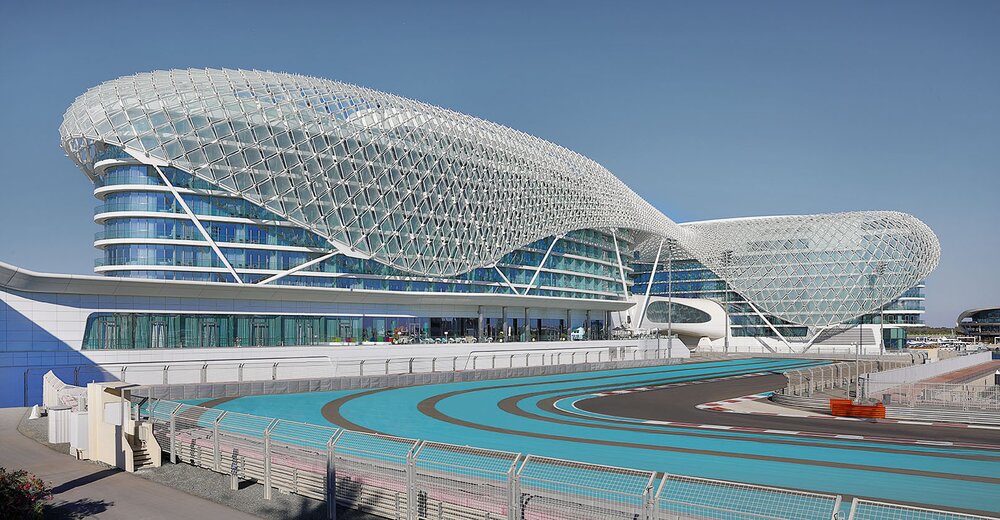 W Abu Dhabi
CT: How do you attract and maintain good staff? What are the challenges?
FES: The W Brand has a strong desire for good talent to join and being at such an iconic destination attracts younger employees. W is a lifestyle luxury brand that celebrates being yourself and unscripted which appeals to most.
Maintaining talent is key and also focusing on a continuous dialogue and development ensures they are always engaged, motivated and in love with what they do.
Promotions are important as well and the challenge is being able to do this at the right time to ensure the next level is available for staff to get their desired promotion. This might be difficult, but we always try to retain talent within the organisation.
Further, with the current inflation and shortage of labour, a lot of establishments have increased salaries so much that it becomes difficult to retain them as the lucrative part tends to be a factor, even though it sometimes seems short-sighted.
CT: What strategies do you plan on implementing to increase footfall and revenue?
FES: W is a 'Sleeping giant'. Until now the hotel has been known only for the F1, yet, the property has so much more to offer during the other 361 days of the year. Fuel weekend, 'What She Said', Art Week, our B&F programming like 24/7, and the events taking place in WET Deck and W lounge. Also, all the sports activations that have successfully kept the property alive during lockdowns such as cricket, UFC, Asian Le Mains and the Triathlon. The giant is a survivor, is now more awake than ever, and we are making sure that it gets heard.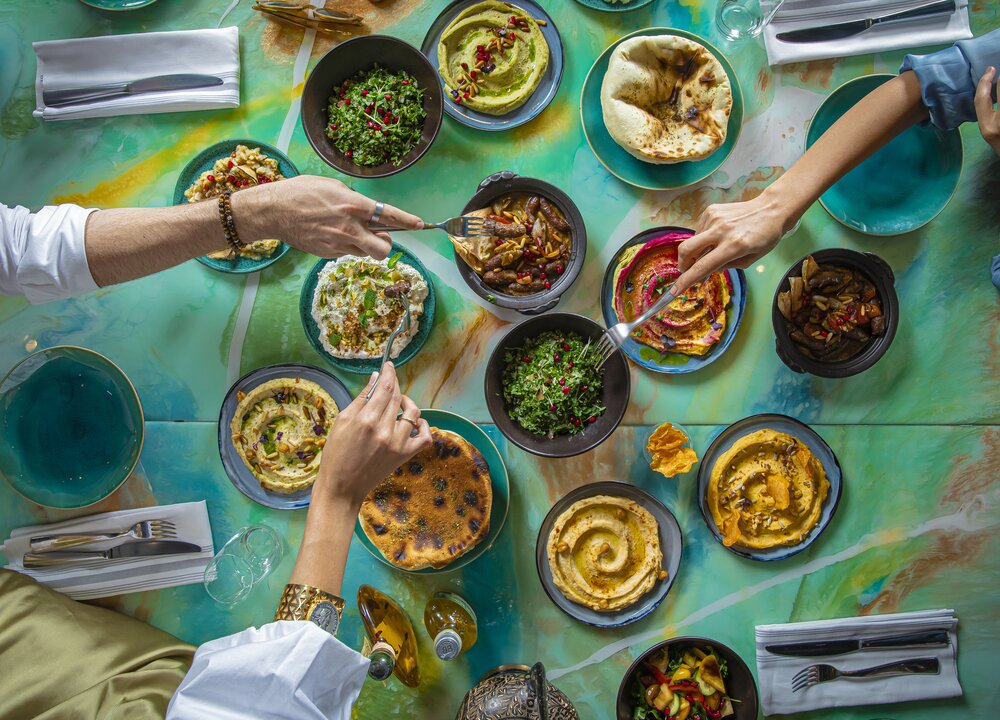 A selection of sharing dishes at W Abu Dhabi
CT: Is your F&B offering key to the property's success? How do you curate it?
FES: Of course, our B&F is key and we are always very focused on this. We have Garage, our restaurant with five hubs: Mezza Bar, Meat Vault, Steam Table, Nikkei House, Tart Van and Tap Wall. We also have two other restaurants in the hotel: Angar, specialising in the flavours of India, and Amici, with traditional Italian food with a twist. Not only the offering but it is also important to focus on the marketing side to ensure the engagement with the community. And we are pushing different activations on the B&F side, such as the 24/7 Friends with Benefits, we are bringing to Garage a partner. This month our friend of the month is Mattar Farm.
GET YOUR FREE 48-PAGE GCC TRAVEL & HOSPITALITY REPORT HERE
CT: How is the regional hospitality sector currently performing?
FES: As Abu Dhabi reopened and they put into place many restrictions and protocols to keep everybody safe, we saw that people developed the need for a change of scenery, a moment of relaxation outside their homes for either a short or long weekend. We definitely saw an increase in local travel first, and, later on when it became possible, we started seeing a lot of Europeans coming to our destination. Another direct consequence of the pandemic is the need to socialise, enjoy moments together, and see each other again face-to-face, which has made the demand for meeting and social events pick up. We are blessed to be in the UAE, considering the overall STR has shown significant growth between 2021 and 2022 over previous years.
CT: Do you have any new developments in the pipeline that you can share?
FES: We have a lot of exciting projects and activations in our property going on constantly but at the same time, we are always looking for more to offer a unique experience to every guest that passes through our hotel. Of course, we have the Grand Prix coming back, and W has a great impact during the event and we are always looking for more. That's why we are now working on a very ambitious project related to music, fashion and hospitality that we hope will take place this year. It is a new adventure we are embarking on and we are very excited about it. Soon we will be able to share all the details of the project.
For more information, visit https://www.marriott.com/en-us/hotels/auhwh-w-abu-dhabi-yas-island