Experts fear dystopian future by 2040 if climate action is not taken
An Intrepid Travel report has found "travel as we know it could be on the brink of extinction" because of the climate crisis.
A Sustainable Future for Travel has painted a picture of a "dystopian future" where only virtual vacations exist and individual movement is restricted by carbon passports.
Written in partnership with foresight agency The Future Laboratory, it predicts what the world of travel could look like by 2040 if climate action is not taken now.
Destinations such as Belgium, Slovenia and Poland look set to become popular holiday destinations as Majorca and Greece become "too hot to handle" and travellers "chase the shade" amid climate change.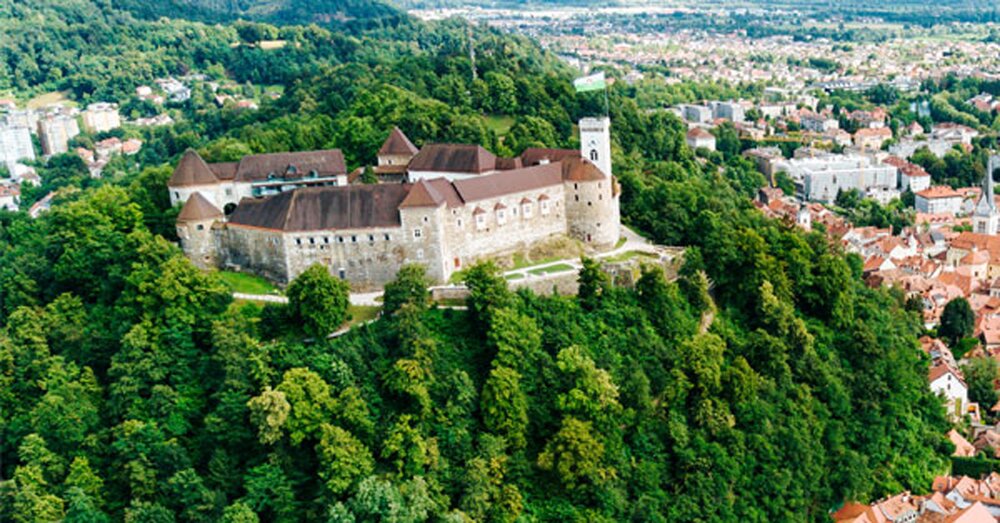 Slovenia could be the new Spain
The rising earth's temperature will also mean destinations like Lapland will struggle to maintain their snow-covered allure, warned the report.
Darrell Wade, co-founder and chairman of Intrepid Travel, said: "One of the problems with tourism at the moment is that it is the opposite of regenerative. It's extractive – and this cannot continue for much longer."
The report focuses on solutions to the current crisis, such as 'people-positive travel' and 'ephemeral escapes'.
PARTNER WITH THE WORLD'S BEST CRUISE LINES:
Celebrity Cruises | Explora Journeys | Hurtigruten | Norwegian Cruise Line | Oceania Cruises | Royal Caribbean
With 'people-positive travel', operators focus on the environmental, social impact and forging deeper human connections.
"Inclusivity will also be key, with travel companies like Intrepid focusing on social change through connection, investing in recruiting more female leaders in locations such as Morocco and India, doubling the number of female leaders in recent years, and introducing 100 new Indigenous-focused trips in 2023," said the operator.
'Ephemeral escapes' are pop-up hotels that combine sustainability and local craftmanship. Intrepid recently invested in this "no-trace philosophy" with CABN, an off-grid minimalist escapes in Australia, where each cabin features locally sourced materials and has a minimal footprint.
Ephemeral escapes
According to the report, other trends are "enhanced eco-mobility", with planning tools to suggest the most sustainable options. Train travel will be integral to this regenerative approach with spaceship-style sleeper pods (main picture) providing comfort on hyper-fast train journeys that also help negate the need for air travel.
Carbon tracking will become more individualised due to artificial intelligence and carbon labelling will become the norm. Intrepid recently introduced carbon labelling on 500 itineraries, giving consumers a 'nutrition label' style indicator of exact amounts of emissions that their trip would involve.
Wade said: "The direct, catastrophic impact of climate change has for too long been viewed as something distant in the future. But this is no longer an impending event; it's happening now. Tourism must evolve and become regenerative, as the current model is unsustainable.
"We must recognise that the future needs to be different from 'business as usual', and that the climate crisis is not a competitive advantage. The clock is ticking for our planet and the future of the travel and tourism industry. There is limited time left and immediate collective action and innovation is needed to de-carbonise travel together and truly achieve the immense potential for sustainable development within our industry."
Martin Raymond, co-founder of The Future Laboratory, added: "A new era is dawning for the travel and tourism industry. Transient and transformative travel experiences will revolutionise the notion of leaving no trace. Hotels will be at the forefront of this extraordinary change. In the next decade, we will see more now-you-see-it-now-you-don't travel experiences popping-up across the world."