Madrid Turismo by IFEMA MADRID is spearheading the initiatives
This month, Madrid Turismo by IFEMA Madrid hosted the 'Madrid Experts in Tourism Panel' (pictured) to focus on improving Madrid's positioning and attracting high-value tourist from inbound markets, including the Middle East.
One year has passed since the Madrid Experts in Tourism Panel had its first meeting and the tourism think tank assessed its initiatives rolled out over the last 12 months.
Driven by the Regional Government of Madrid and the Madrid City Council, directed by IFEMA MADRID and ran in collaboration with the tourism industry of Madrid, multiple initiatives have been carried out.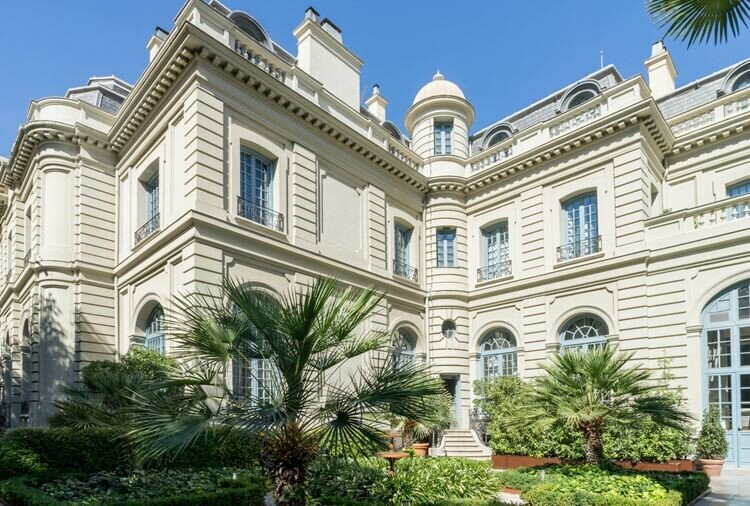 Madrid: home to luxury hotels
With a budget of €36 million, the project has so far approved a total of €20 million of investment: €7 million in large digital marketing campaigns; €5 million in air connectivity; €3 million in branded content; €3 million in co-marketing and €2 million in influencer marketing campaigns. All of the projects target the Middle East, as well as the USA and Canada, Latin America, Japan, the Republic of Korea, China and Southeast Asia markets.
The budget also been distributed by geographic areas to ensure the greatest potential for attracting high-impact international tourism, with 36% allocated to the USA and Canada, 25% to connectivity with Asia, 19% to Asia, 13% to LATAM and 8% to the Middle East.
Juan Arrizabalaga, managing director of IFEMA MADRID, explained: "Madrid Turismo by IFEMAMADRID is not only strategic for Madrid's positioning as a preferred destination for high-value tourism at an international level, but also for the different actors that make up the tourism industry and are ambassadors of the Madrid brand. Therefore, we are proud to be at the forefront of the management of this ambitious promotional project, and to contribute to it from our position as the main player of business tourism in the country."
RELATED:
The Luxury Collection debuts in Madrid
Madrid Turismo targets Korean market
Qatar Airways partners with Madrid
Following the panel, the organisation shared a transparent and comprehensive outline of its strategy and results to date:
Digital Marketing
During the first year, promotional actions were implemented in 16 countries – all of them considered preferred destinations in terms of high-value outbound tourism. The project included major B2B and B2C digital marketing campaigns; campaign sites in 11 languages; the development of branded content pieces in major general and economic media; co-marketing actions with paid media and tour operators; key opinion leaders (KOLs) and influencer marketing campaigns; presentations at the long-haul inbound markets, and the production and generation of content for the #onlyinmadrid campaign.
These substantial digital marketing campaigns included the creation of audiovisual and written content adapted to each market and an ambitious media plan through which the target audience was reached thanks to rigorous segmentation efforts. This plan incorporated social media campaigns, Connected TV, Discovery and Paid Search on Google and digital presence through native and display ads.
Branded Content
In branded content (native content and advertorials), six pieces were published by The Washington Post, The Business Times Singapore, Condé Nast, The New York Times, The Los Angeles Times, and Business Traveler Middle East, with more than 20 pieces now signed off to be published in the future.
Air Connectivity
In terms of air connectivity, a commercial plan has been put into place to establish conversations with more than 10 airlines with the ultimate goal of establishing direct links with strategic destinations including the signing of an agreement with Iberia for a new Madrid-Doha air connection. This will provide 44 new connections in Asia Pacific and 26 in the Middle East, with an economic impact for the region of €55 million in the first year.
Influencer Marketing
Key Opinion Leaders (KOLs) and influencers created a total of 550 pieces of informative promotional content across target markets highlighting Madrid's main values, including gastronomy, fashion, art, culture and sports. A total of 131 million social media views were achieved, surpassing the annual target in one month, alongside 19 million interactions.
In addition, five Asian celebrities were officially named ambassadors of Madrid Turismo by IFEMA Madrid
Co-marketing Campaigns
Partnerships were established with more than 20 key companies in the sector, targeting luxury segments to access high-value tourists in collaboration with tour operators and payment methods in the USA, Canada, Brazil, the Middle East and Asia.
The Deputy Minister of Culture, Tourism and Sport, Daniel Martínez, said: "Madrid Turismo by IFEMA MADRIOD is a benchmark for public-private collaboration in tourism in Madrid and is already delivering important results. We will continue to promote this project to intensify the promotion and positioning of Madrid as a tourist destination in distant markets such as North America, Asia-Pacific and the Middle East."
Almudena Maíllo, the Madrid City Council Tourism Delegate for Tourism, added: "In Madrid, we have made a qualitative leap in our strategy for international promotion. With relevant importance and weight, we are seeing that there has been an exponential growth driven in particular by the North American and Latin American markets, thanks to public-private collaboration".
Future Investment
The Madrid Experts in Tourism Panel is the advisory body of the Madrid Turismo by IFEMA MADRID project and the driving force behind the creation of specific working groups, called Thematic Tables, to identify priorities and specific needs for each strategic area or group of long-haul inbound markets.
Madrid Turismo by IFEMA MADRID now has a total budget of €36 million to invest in promotional actions in these long-haul inbound markets in 2024. The main goal of this initiative is to position Madrid as an outstanding and first-class holiday destination, the largest cultural destination in the world, consolidating the 'madrileño' lifestyle as a major differentiating aspect of Madrid compared with its competing destinations.