ME Lisbon is scheduled to open in 2024
Meliá Hotels International will open its first luxury hotel in Lisbon in 2024.
The new ME Lisbon will be located on the corner of the downtown avenues of Antonio Augusto de Aguiar and Fontes Pereira de Melo, alongside the Eduardo VII Park and Marquês de Pombal Square, just a short distance from the historic city centre.
ME Lisbon will be defined by its architecture, interiors and cuisine attributed to its work with the local creative community of artists and influencers. It will also feature the latest technology.
Already under construction, the hotel has been designed by the Portuguese architect João Paciência and will feature a striking semi-transparent glass façade. The design will employ efficient and sustainable technology to minimise its environmental footprint. For example, the heat generated by the hotel's cooling systems will be used as a source of energy for the hot water boilers.
BECOME A TRAVEL COUNSELLOR:
JOIN THE NEXT VIRTUAL DISCOVERY SESSION ONLINE
With 213 rooms, ME Lisbon will be home to an à la carte restaurant with a choice of international cuisine available throughout the day, as well as a popular hallmarks of the brand, a Radio Rooftop Bar, set to be a new meeting point for Lisbon residents and visitors, allowing them to enjoy panoramic city views.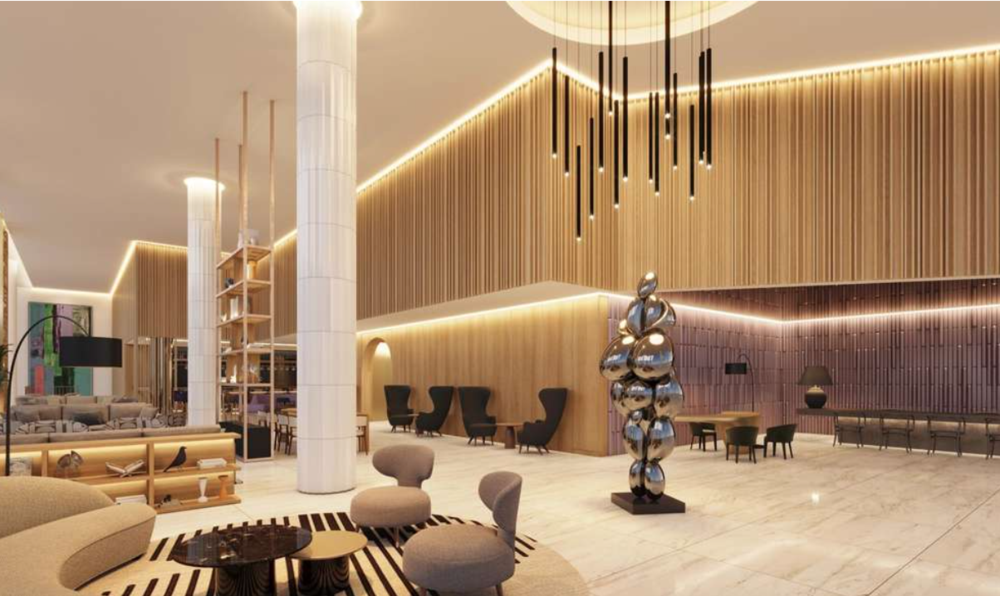 ME Lisbon lobby
The hotel will also offer a gym and fully equipped spa and health club, providing guests with an indoor pool, sauna, Turkish bath and massage cabins.
The ME by Meliá brand will open at least three more hotels in 2023 and 2024 in Malaga (Spain), Malta, and Guadalajara (Mexico), extending the footprint of its collection of designer hotels.
RELATED:
Melia Hotels International to grow luxury portfolio by 40%
Meliá launches TikTok channel in bid to engage with Gen Z
Meliá Collection to launch first hotel in Tuscany
Meliá already has two hotels in Lisbon, and the first INNSiDE by Meliá hotel in the city is also scheduled to open in 2024.
Portugal is becoming one of the fastest growing markets for the company, with the seven hotels currently under development adding to the nine that are already operating.
For more information, visit www.melia.com/en/brands/me