Glass Onion: A Knives Out Mystery was filmed at
Amanzoe in Porto Heli
New Netflix movie Glass Onion: A Knives Out Mystery is shining a light on a luxury villa in Greece that costs more than US$40,000 a night.
Following a rise in Google searches for Paris trips after the release of the Netflix series Emily in Paris, Glass Onion: A Knives Out Mystery is set to have a similar effect on Amanzoe in Porto Heli where it was filmed.
The movie, starring Daniel Craig as world-famous detective Benoit Blanc and Edward Norton as an eccentric billionaire, was filmed at Villa 20 at Amanzoe.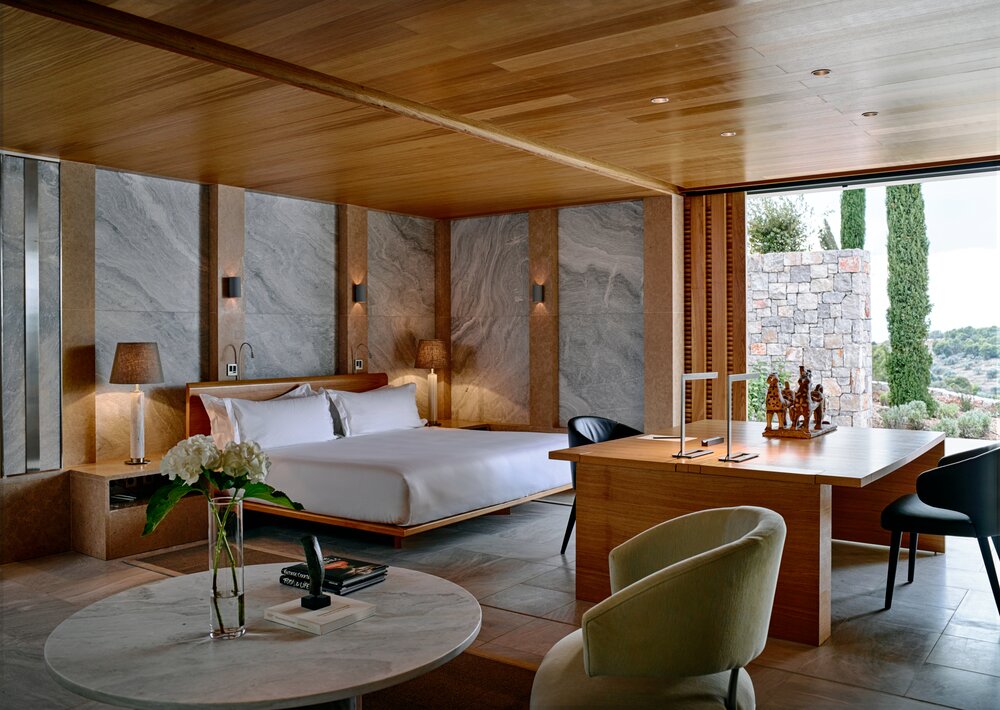 Villa 20 guest bedroom
Considered the masterpiece among Amanzoe's impressive villas, the Acropolis-inspired Villa 20 cascades down a hillside in six tiers of gardens. It features nine bedrooms and six private pools, a 650-square-metre spa and indoor-outdoor living space.
Ideal for events and celebrations, luxury family retreats and, evidently, film sets, it has its own private Greek taverna serviced by the villa's chef and host.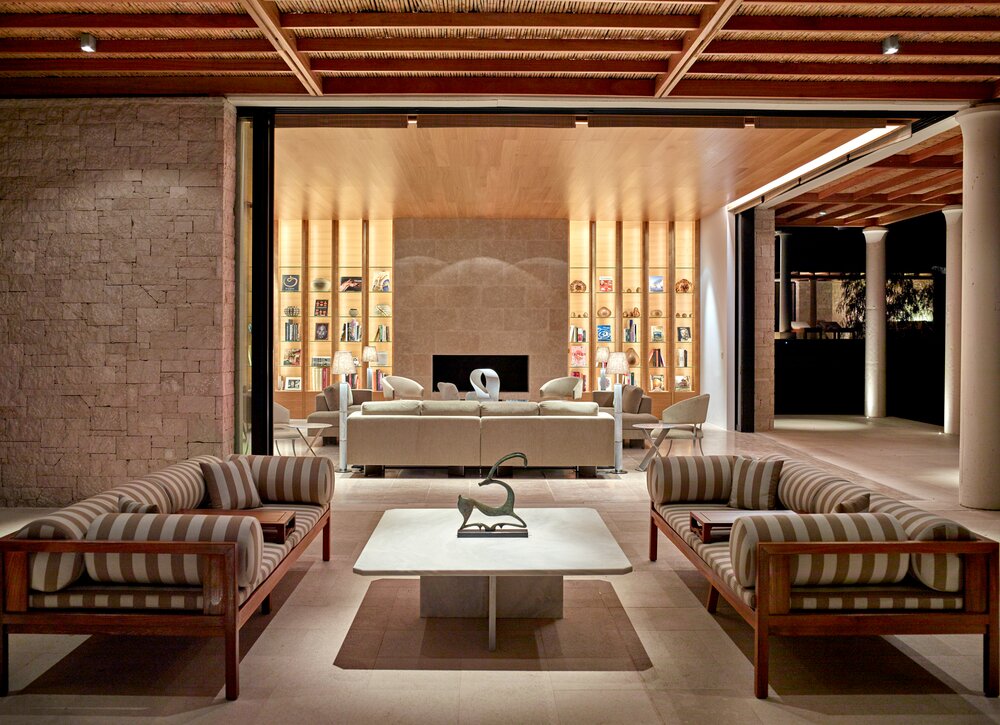 Villa 20 lounge
In the film, detective Benoit Blanc heads to Greece to peel back the layers of a mystery surrounding the tech billionaire who occupies the villa. Throughout the production, viewers are afforded glimpses of the property's striking architecture and idyllic surrounds, scenes likely to generate interest for the luxury traveller.
Stays at Villa 20 at Amanzoe start from US$43,000 per night excluding taxes and fees. For more information, visit Amanzoe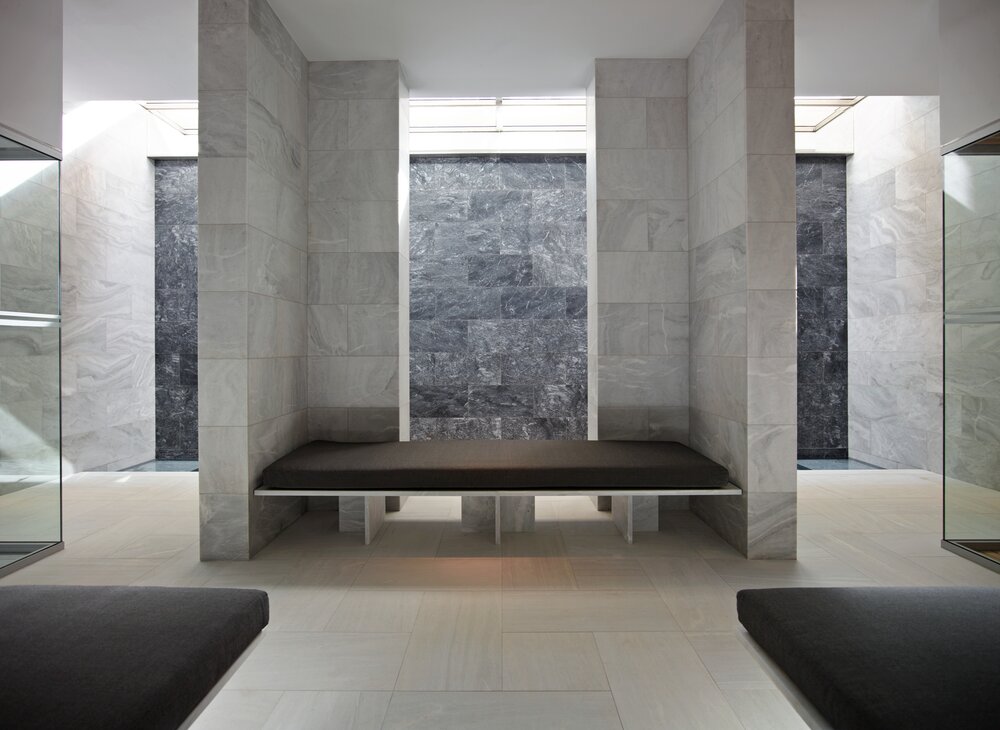 Villa 20 spa