The 532-key new-build luxury hotel on the trunk of the man-made island is now welcoming guests
Marking the debut of the NH Collection brand in the Middle East, NH Collection Dubai The Palm has opened its doors.
The property with direct access to West Palm Beach comprises 226 hotel guest rooms and suites in addition to 306 studios and apartments across 11 room categories.
NH Collection Dubai The Palm has five dining options, including all-day diner Maiora, Revo Café, serving creative and healthy dishes, and Té Lounge for post-gym refreshments. Launching soon, Seen Restaurant and Bar will add a rooftop venue with sunset views.
WANT A NEW CAREER IN TRAVEL? CLICK HERE
Built with sustainability in mind, the hotel has its own water plant and solar panels used to generate hot water, while condensed water from the air conditioning system is used for irrigation.
In addition, room amenities are vegan and sustainable with a diligent effort made to reduce and recycle waste. Initiatives to launch later in the year include an onsite apiary for beehives, a hydroponic farm within the hotel and a community market.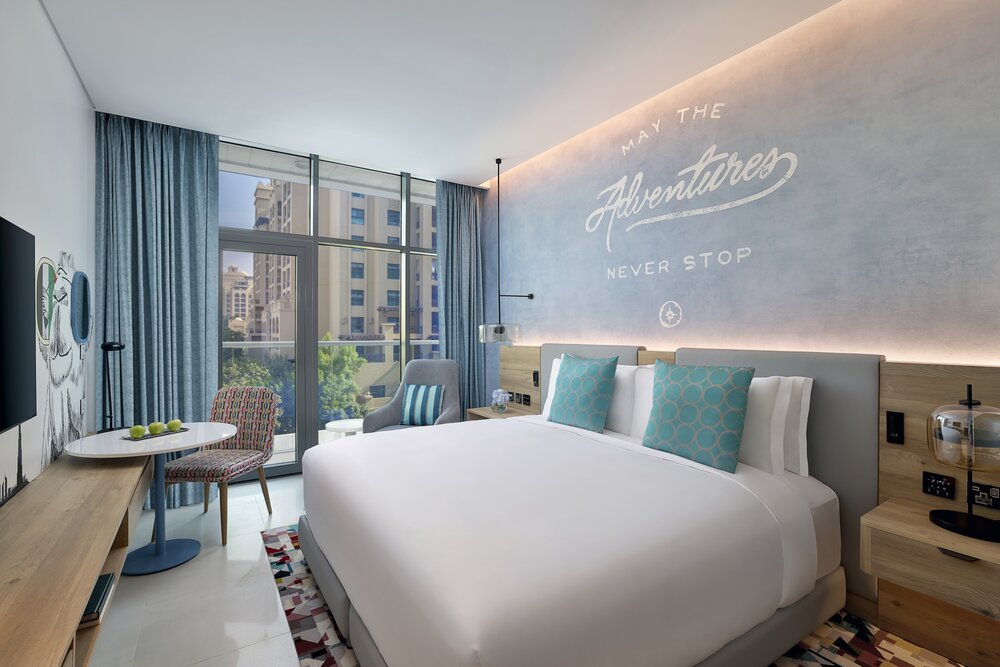 Commenting on the opening, Minor International Group CEO and Minor Hotels CEO Dillip Rajakarier said: "We are thrilled to debut NH Collection in Dubai as the brand's first property to launch outside of its historical areas of operation in Europe and the Americas.
"With its premium location on Palm Jumeirah and its great range of accommodation, dining options and Dubai skyline views, NH Collection Dubai The Palm represents a key strategic flag for the brand and will certainly make its mark on the hospitality scene in the city."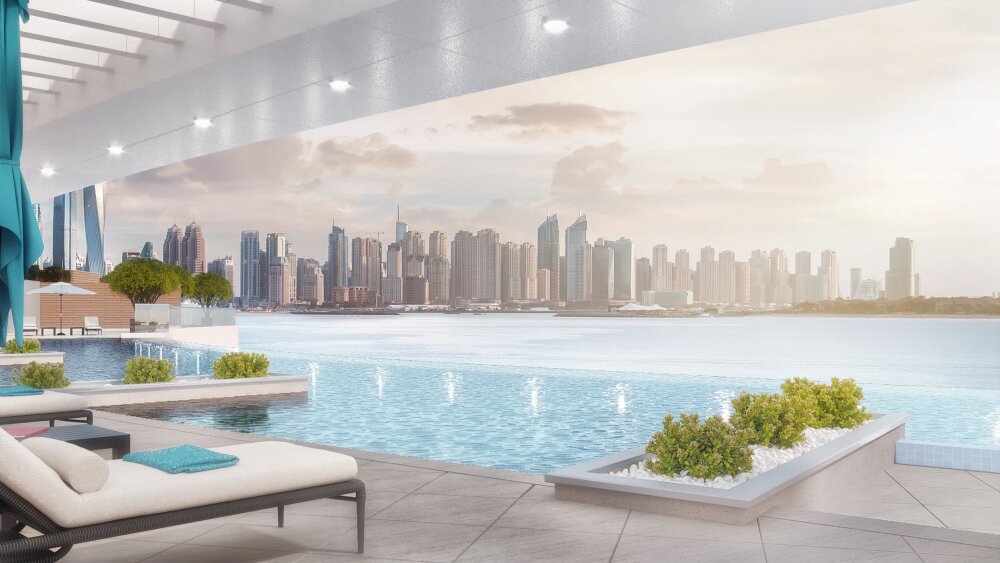 RELATED:
NH Collection hotels to debut in the UAE this February
Minor Hotels announces NH Collection La Suite Hotel, Dubai
Minor Hotels to open Anantara Downtown Dubai Hotel
The property's GM Manish Jha added: "It feels extraordinary to debut the NH Collection brand in the Middle East, and Palm Jumeirah here in Dubai is the ideal location.
"With excellent access to the city's attractions, our fine facilities, superb dining and spectacular skyline views will make the hotel a hotspot for both locals and visitors. We're looking forward to welcoming everyone."
NH Collection Dubai joins an existing portfolio of more than 90 NH Collection properties worldwide, with two further properties opening in the region later this year.
For more information, visit www.seventides.com/nh-dubai-the-palm