The Japanese-Peruvian restaurant will crown Atlantis, The Palm
After 14 years in The Avenues at Atlantis, The Palm, Nobu Matsuhisa's globally renowned Nobu will celebrate its 15th year in Dubai crowning the resort.
Taking the space formerly home to The Royal Bridge Suite, the 22nd floor will be transformed to house a brand-new Nobu, complete with an updated menu, a Nobu lounge and bar, and an expansive terrace offering views over the Palm Island and Arabian Gulf. The restaurant will reopen on 23 January 2023.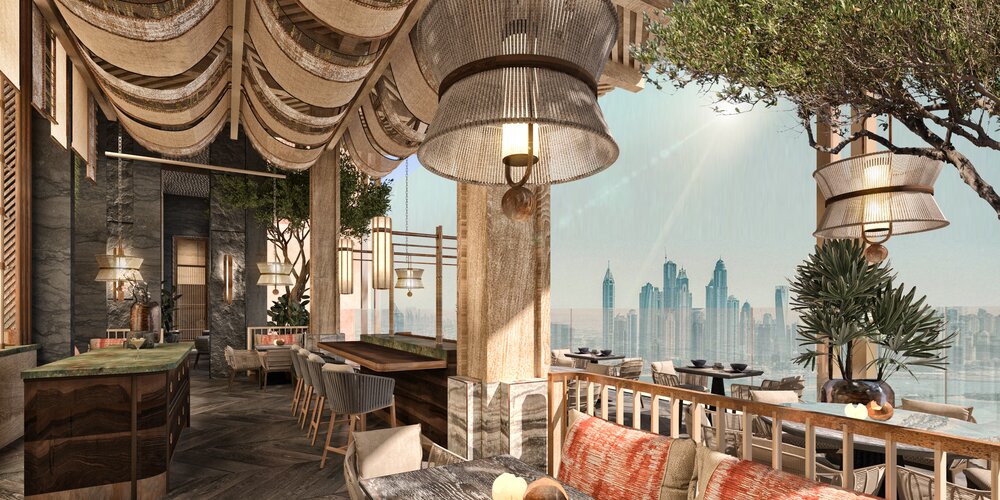 Upon arrival, guests will be taken up to the new Nobu Dubai via a private elevator located near the main lobby. Diners can choose to sit in one of five dining areas, including the main dining room, an exclusive 13-seat sushi bar and a VIP booth with front-row seats to the bustling kitchen.
The new Nobu will also feature an expansive terrace, with its own bar and lounge area offering views of the famous Dubai skyline.
Diners looking for something more intimate can opt for one of six private dining rooms featuring floor-to-ceiling Arabian Gulf vistas and two to 12 seats per room.
RELATED:
Dubai's Atlantis The Royal schedules launch party for January 2023
Atlantis, The Palm to open three-Michelin-star Frantzen outpost
Nobu Hospitality announces Nobu Hotel Tulum, Mexico
Those looking for an after-dinner experience can dance the night away in Nobu's exclusive late-night lounge. From 10:30pm to 2:00am every Friday and Saturday, the restaurant transitions into Nobu After Hours, offering an elevated social dining experience and energetic vibe featuring a stellar collective of female DJs, dancing and a late-night menu. The place to see and be seen each weekend, Nobu After Hours will be positioned as the pinnacle of Dubai's luxury nightlife scene.
Additional activations will include a daily Nobu business lunch and a Saturday brunch
In addition, Nobu Restaurant Group will introduce a second venue, Nobu by the Beach in Q1 2023, located at soon-to-open Atlantis The Royal.
Chef Nobu Matsuhisa added: "After 14 years of success with Atlantis in Dubai I am so excited to take the next step forward with our new Nobu restaurant. We have a great team in Dubai who have worked with me for many years, so I know that every guest who visits us will have an amazing Nobu experience."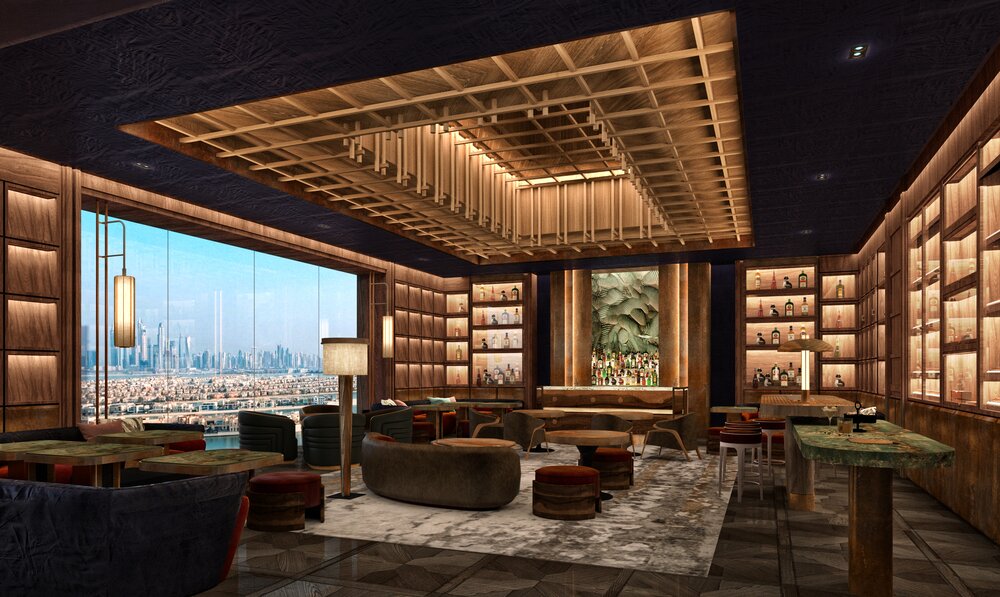 In Q4 2023, one of the world's most celebrated chefs, Björn Frantzén will introduce two new concepts to the space that formerly housed Nobu in The Avenues: Studio Frantzén and a sister concept to his current three-Michelin star restaurants, Frantzén in Stockholm and Zén in Singapore.
Cementing its reputation for strong culinary concepts, Atlantis, The Palm has recently welcomed some of the world's leading chefs for culinary collaborations across Ossiano and Hakkasan.
For more information and reservations, visit www.atlantis.com/dubai/dining/nobu