Guests can now contribute directly to the conservation of the mountain gorillas
One&Only Gorilla's Nest is partnering with The Ellen DeGeneres Campus of the Dian Fossey Gorilla Fund to offer resort guests exclusive behind-the-scenes access to the conservation work being carried out to conserve endangered gorillas.
The Dian Fossey Gorilla Fund works to protect and study gorillas in their natural habitat, as well as empower the local population living near the Volcanoes National Park.
With the goal of giving back to the community and conserving the mountain gorillas and their habitat, One&Only Gorilla's Nest and The Ellen DeGeneres Campus of the Dian Fossey Gorilla Fund will offer exclusive access to the campus for guests who have booked either the Ingagi or Silverback suites, starting from September 2022.
Guests will receive a complimentary VIP back-of-house tour, including a visit to the scientific labs, providing visitors with a rare insight into the study and protection of the gorillas.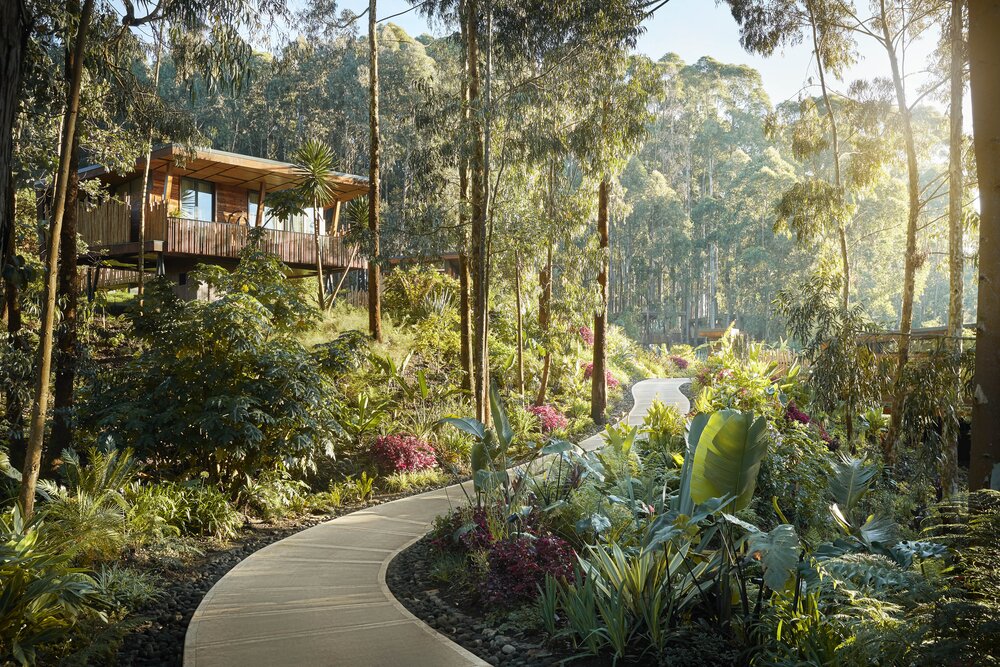 One&Only Gorilla's Nest Villa exterior
In addition, handmade felt gorillas are placed guest rooms with information on how to adopt a gorilla and the funds go directly to the Dian Fossey Fund. The felt gorillas are produced by Handspun Hope, a local co-operative that supports vulnerable women.
The Fossey Fund was established in 1967 by the legendary conservationist after which it takes its name, and in 2022 it opened its first permanent purpose-built base, The Ellen DeGeneres Campus of the Dian Fossey Gorilla Fund.
RELATED:
Dubai's One&Only Royal Mirage launches sound and vibration therapy
Coming soon: 4 unique new hotels and resorts by One&Only
12 Unique One&Only Resorts for Discerning Travellers
The campus is located just a 10-minute drive from One&Only Gorilla's Nest, one of two ultra-luxury One&Only resorts in Rwanda, in the foothills of the Volcanoes National Park, one of the few remaining natural habitats of the mountain gorillas.
The campus is led by Dr Tara Stoinski, Dian Fossey Gorilla Fund president and CEO, and supported by Veronica Vecellio, Gorilla Programme senior advisor and regional PR director.
GET YOUR FREE 48-PAGE GCC TRAVEL & HOSPITALITY REPORT HERE
Stoinski commented: "We have created a space to engage the many stakeholders in conservation – students, scientists, tourists, conservation partners, community members – to advance our collective goal of saving gorillas and more broadly, the planet.
"It is our hope that people who visit the Ellen DeGeneres Campus will leave inspired to make a difference, just as Dian Fossey did."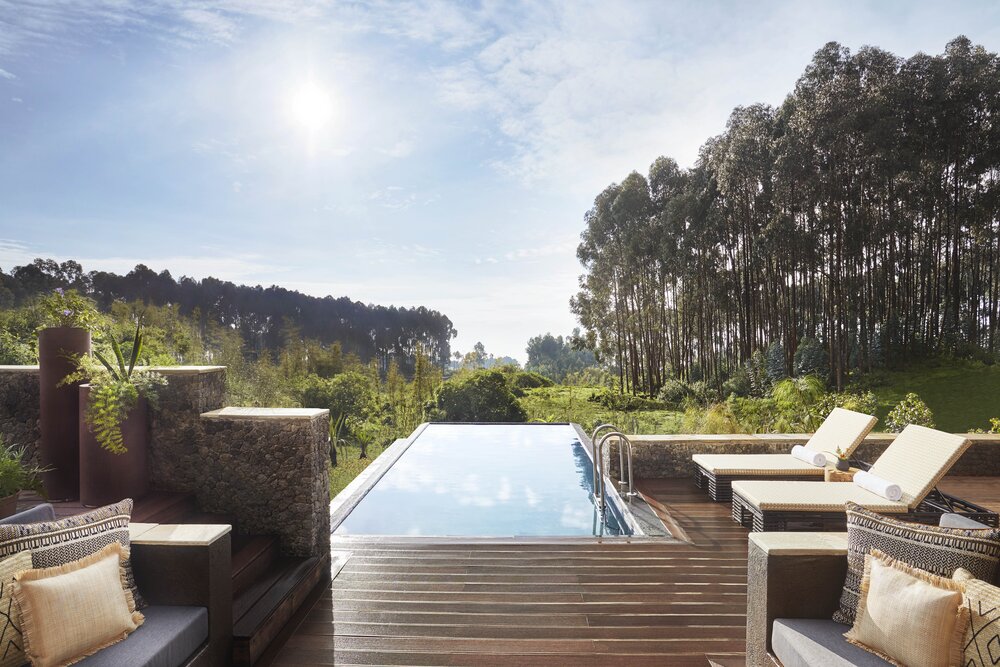 Silverback Suite pool view
Detailing their work with the local population, One&Only Gorilla's Nest and One&Only Nyungwe House area manager Craig Storkey said: "Our partnership with the Dian Fossey Fund is one of many ways we are engaging with local communities and, together with our guests, contributing to socio-economic transformation in the region.
"Other examples include the coffee that we serve, which is produced by Twongere Kawa Coko Cooperative, a women-led cooperative of coffee farmers, and our partnership with the Inyange Conservation Troupe, who deliver exceptional moments for guests, such as inspiring drum greetings, local dance lessons and boma evenings. We are passionate about preserving the rich stories of Rwanda, protecting the natural habitats here and being a valued member of the community."
For more information or reservations, visit www.oneandonlyresorts.com/gorillas-nest