The reinstatement of tourism visas for inbound leisure travellers isn't expected until after March
Operators are gearing up to restart tours in China after the country announced the relaxation of international Covid-19 travel restrictions, which have been in place for the past three years. However, the reintroduction of tourism visas isn't expected until after policy changes are made in March, so international tour operators are looking to September for a potential start date.

G Adventures
Julie FitzGerald, Asia general manager at G Adventures, said: "The recent relaxation of China's Covid rules has allowed a small amount of flexibility, with certain visa types now being allowed into the country, such as business, those reuniting with family and commercial and trade. The changes do not, however, support the return of international inbound tourism and more information on the reinstatement of tourism visas isn't expected until after the National People's Congress in March."
FitzGerald went to say that if and when leisure tourism is reinstated, lead times are likely to be slow.
"G Adventures has relaunched trips to China from September 2023, allowing for pent-up demand and consumer confidence to grow over the summer," said FitzGerald, adding, "The introduction of new testing regimes for travellers from China, such as compulsory pre-flight testing, testing on arrival and mandatory quarantine will definitely be a blocker for outbound tourism."
RELATED:
Is your travel business China-ready?
Etihad Airways adds Shanghai flights as China travel demand grows
Etihad Airways inaugurates Abu Dhabi-Guangzhou route
Wendy Wu Tours
Wendy Wu Tours is also preparing to operate its first group tours in more than three years running from September this year.
The specialist recently had one of its busiest weeks for China enquiries since 2019, following announcements on 27 December 2022 of the borders reopening from 8 January 2023.
Gary King, head of trade sales at Wendy Wu Tours, said: "Wendy Wu Tours are ready to step into action with our first group tours as soon as we receive the green light from China, which, following the border opening announcement, is imminent. Demand is strong, particularly for the autumn tours running through September to November, plus we've seen a steady spike for bookings throughout 2024 and even to 2025.
"We are encouraging agents to keep a close eye on our agents' website and socials for full details of the reopening and dates for our first departures. The country has had three years without tourism to rejuvenate and refresh and so, as preparations begin to reopen the borders, China is eagerly looking forward to welcoming visitors again."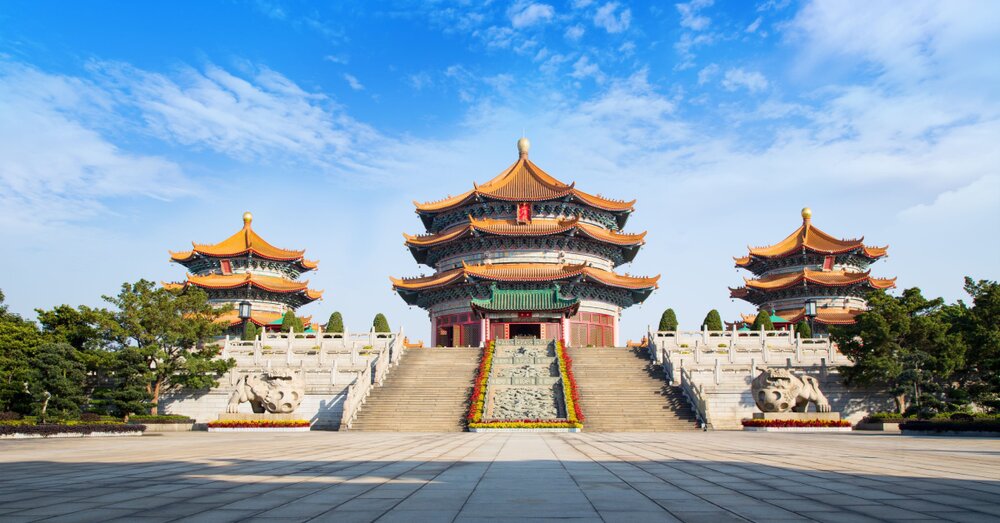 Guangzhou, China
Intrepid Travel
A spokesperson for Intrepid Travel said the adventure operator is planning to go ahead with departures scheduled for late April and May.
The spokesperson said: "At Intrepid we're beginning to see more interest from travellers who are keen to visit China in 2023, but numbers are still far off pre-pandemic levels. However, we are expecting the whole of Asia to have a big tourism revival this year as customers finally visit the countries that were first to close and are among the last to reopen their borders.
"Heading into 2023, one of our best-selling China tours is the new 'Tibet: Beijing to Kathmandu Overland', which includes a trip on one of the world's greatest overland train journeys, and walking the epic Great Wall's Mutianyu section. China Experience, which travels from Beijing to Hong Kong over 19 days, is looking popular, as well."
GET 50% OFF CRUISES WITH NCL'S NEW YEAR CRUISE SALE
Mercury Holidays
Charlie Wakeham, head of marketing at Mercury Holidays, said he was "cautiously optimistic, although there is a long way to go".
"We are quietly confident, and hopeful for tourism visas to be reinstated," said Wakeham, pointing out that searches for China have increased on the Mercury website since China announced it will relax Covid rules.
The company started its escorted tours programme with China and, until 2020, it was the top destination.
Departures for Mercury tours begin from September and the operator remains keen to work with the trade.