Global investment will bolster Ras Al Khaimah hospitality sector, say advisors
Ras Al Khaimah Hospitality Holding (RAKHH) and Stirling Hospitality Advisors (SHA) have committed to propelling a hotel development pipeline of more than AED8 billion to strengthen Ras Al Khaimah's hospitality sector.
One of the seven emirates that make up the UAE, RAK is gaining attention as a tourist destination offering outdoor and adventure travel, alongside luxury beachside accommodation. RAK was selected by Time magazine as one of its World's Greatest Places of 2022 for its stunning geodiversity and outdoor offerings, and now the emirate is set to grow its hotel rooms supply by over 70% in the next five years.
As the advisory arm of RAKHH, in the past five years, SHA has consulted on almost 30 projects in the northern emirate, including hotels, luxury resorts and experiential camps. In 2022 alone, SHA consulted on 13 projects across the northern emirate, overseeing within its asset management function a portfolio valued at over AED2.5 billion.
RELATED:
Sonara luxury camping concept launches in Ras Al Khaimah
Ras Al Khaimah to focus on developing its burgeoning cruise sector
Deutsche Hospitality to open two hotels in Ras Al Khaimah
According to the latest data from RAK's municipality, the emirate experienced a 45% increase in overall real estate transactions in the first half of 2022, compared to H1 2021. In that period, it recorded more than AED4 billion worth of real estate transactions, further cementing its position as an attractive hospitality investment hub for hotel groups and investors.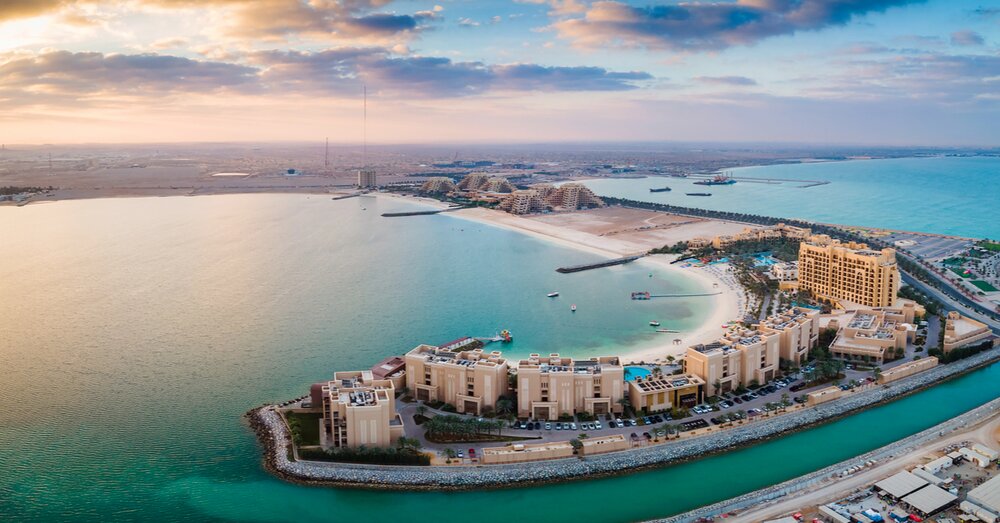 Al Marjan Island
The latest announcement from Wynn Resorts marks the first casino resort in the GCC, bringing another unique hospitality offering to the region.
Managing director of Stirling Hospitality Advisors, Tatiana Veller said: "Ras Al Khaimah is an increasingly attractive market for investors and real estate owners at the moment. From coastal to mountain tourism, RAK provides a wide landscape of development opportunities to suit the various needs and tastes of international and domestic travellers.
GET YOUR FREE 48-PAGE GCC TRAVEL & HOSPITALITY REPORT HERE
"With several hotels and attractions launched for those seeking wellness, leisure, adventure and beyond, RAK is set to become the premier travel destination for guests from all over the world. We look forward to working alongside our partners in driving new opportunities to attract further investments to the emirate, ultimately contributing to the development of the overall economy and varied sectors."
Donald Bremner, chief operating officer of Ras Al Khaimah Hospitality Holding added: "RAK has increasingly become an attractive investment destination and we continue seeing international hotel groups and developers locking in impressive deals to build in the emirate. Simultaneously, we are working towards building the necessary infrastructure to support the construction of such projects and further attract expatriates into the city."
As one of the largest and most rapidly growing tourism markets in the UAE, RAK is on track to boost the number of visitors to the emirate to more than 1.11 million by 2025. With several new properties in the pipeline, the RAK portfolio of hotels is expected to grow to over 12,700 keys.