Rosewood Amaala will be surrounded by the world's fourth-largest reef and the Hijazi mountains
Rosewood Hotels & Resorts has been selected by Red Sea Global to manage Rosewood Amaala in the Red Sea Region of Saudi Arabia.
An area considered to be at the centre of the world's most ambitious regenerative tourism projects, the Red Sea is situated along the country's west coast and is home to some of the most diverse and delicate natural environments.
Rosewood Amaala will be part of Red Sea Global's Amaala destination, an integrated wellness haven. Rosewood Amaala joins the brand's extensive pipeline in the Middle East with experiences that weave together wellness and sustainability, reflecting Red Sea Global's understanding that the future of hospitality is rooted in both people and planet.
BECOME A TRAVEL COUNSELLOR:
JOIN THE NEXT VIRTUAL DISCOVERY SESSION ONLINE
Comprising 110 well-appointed guest rooms and suites, and 25 Rosewood Residences, the property has been crafted at every level to prioritise longevity, while also creating a physical structure that will foster an environment of tranquillity.
Rosewood Amaala will focus on the well-being of the community and native flora and fauna, as well as that of the guests. Red Sea Global is aiming to not only protect the environment, but to also actively enhance the natural ecosystems through regeneration and destination development.
Sustainability will be the cornerstone of the property's design and the development has set targets of zero impact with the destination being powered by 100% renewable energy.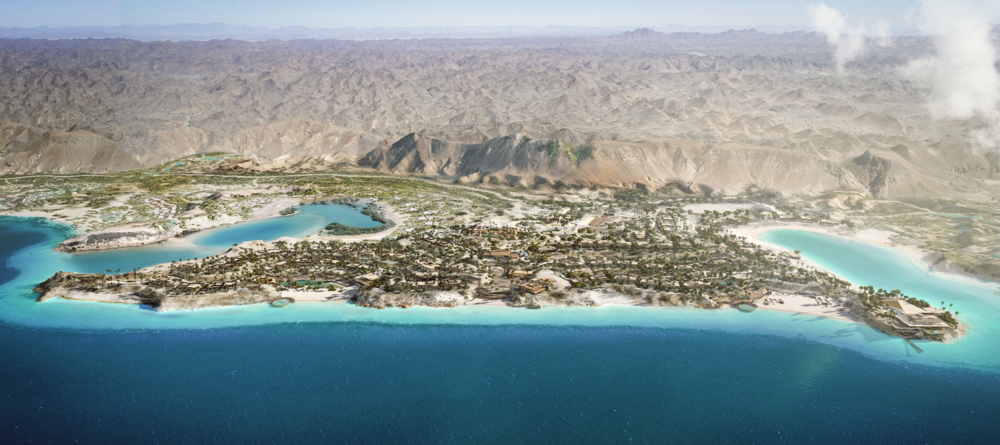 Aerial view of the Amaala development
Rosewood Hotel Group chief executive officer Sonia Cheng said: "We are deeply honoured to partner with Red Sea Global on Rosewood Amaala and work together to offer a more regenerative model of hospitality for future generations.
"Rosewood's values of prioritising both people and planet through impactful offerings connects seamlessly with the development's larger vision, and we look forward to embracing our role of providing a wellness oasis nestled within this ambitious project."
The focal point of the Resort's wellness offering is Asaya Spa. The spa is discreetly hidden away among the rolling landscape, providing a sanctuary for meditation. Complete with private treatment pavilions set around a protected green oasis, this refuge will embody Asaya's commitment to creating thoughtfully designed spaces where guests can relax.
RELATED:
Rosewood Milan to open in Italy 2025
Rosewood Vienna opens its doors
Saudi's The Red Sea joins Serandipians' luxury network
Red Sea Global group CEO John Pagano commented: "We're truly proud to reveal this partnership with Rosewood Hotels & Resorts – an iconic and world-renowned brand that shares our values in protecting people and planet, and belief in the potential of tourism as a force for good.
"Rosewood Amaala has been meticulously designed to seamlessly integrate indoor and outdoor living, while offering guests a level of privacy and exclusivity often found in an all-villa resort. Together, we want to create a lifestyle oasis for our guests that aims to welcome a regenerative era of travel, while shining a positive light on this diverse corner of the globe."
Rosewood Amaala joins the brand's strong pipeline of projects set to open in the Middle East, including Rosewood Doha (2023), Rosewood Riyadh (2025) and Rosewood Red Sea (opening date to be confirmed).
Phase One of Amaala is well underway, with the first guests set to be welcomed in 2024.
For more information, visit www.redseaglobal.com