The mid-scale property is the third of 10 to open in Saudi under a CHME-Seera Hotels partnership
Choice Hotels Middle East (CHME) and Seera Hotels, a subsidiary of Seera Holding Group, have opened a new hotel in Saudi Arabia, the Comfort Hotel Riyadh Olaya.
The Comfort Hotel Riyadh Olaya is a mid-scale property with 88 guest rooms across eight floors, and three meeting rooms with conference capacity for up to 60 guests.
The hotel's central location will allow it to serve as a base to explore nearby local attractions including The Sky Bridge of the Kingdom Center, Tree Tower, World Sights Park, King Abdullah Park and the Boulevard Riyadh City.
RELATED:
Choice Hotels partners with Seera Hospitality for Saudi expansion
Rotana continues Saudi expansion with new Dammam hotel
Riyadh's public transport buses to enter circulation next month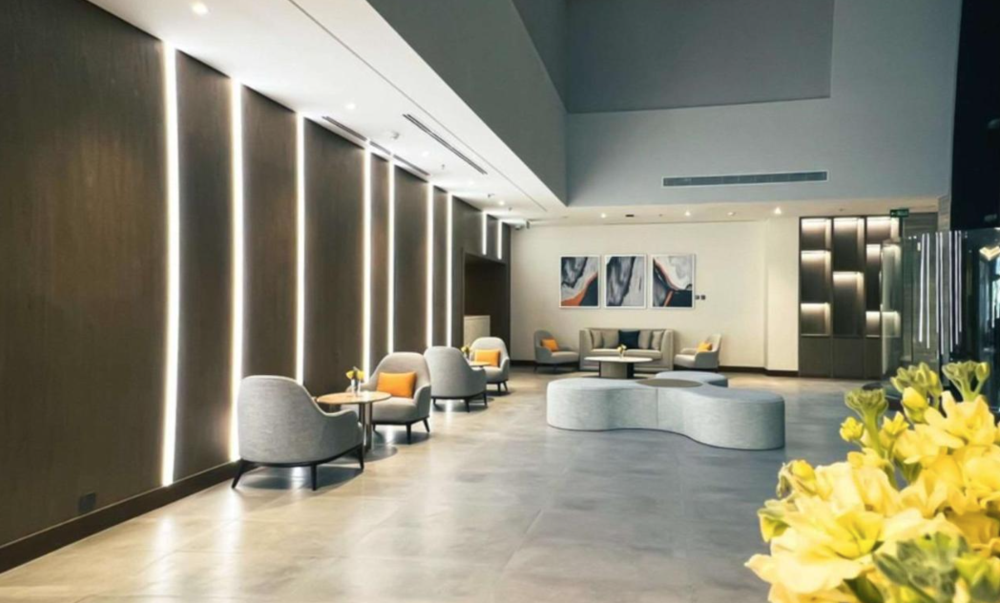 The Comfort Hotel Riyadh Olaya lobby
Choice Hotels EMEA recently announced a refresh of Comfort Hotels. The properties are now designed to cater to value-driven midscale travellers looking for a place to stay with casual and convenient spaces for socialising, relaxing, sleeping and working.
This hotel is the third to open under an agreement between Choice Hotels EMEA and Seera Holding Group. The first two properties, Clarion Jeddah Airport and Comfort King Road Jeddah, opened in 2022, and the partners aim to open at least 10 hotels in Saudi Arabia within the next five years.
For more information, visit www.choicehotels.com