Research by Cruise Nation has revealed the most common travel frustrations
Witnessing other travellers' rudeness to airline staff has been identified as people's number one holiday annoyance, according to a survey of 1,000 consumers by budget cruise retailer Cruise Nation.
Participants were asked to rate their frustrations on an 'annoyance scale' out of 10, with 10 being the most annoying and one being the least. Cruise Nation then compiled the 'annoyance scores' to identify the most annoying things that people do while on holiday.
In addition to rudeness to airline staff, littering beaches was another major grievance, taking the second spot on the list. Witnessing others being disrespectful to hotel staff came third. Drunks and kids kicking the back of the seat in front came fourth and fifth.
RELATED:
Comment: Is ChatGPT an opportunity or a threat to the travel industry?
DidaTravel confirms 460% sales increase for Southeast Asia
DidaTravel launches B2B booking platform
The results are below: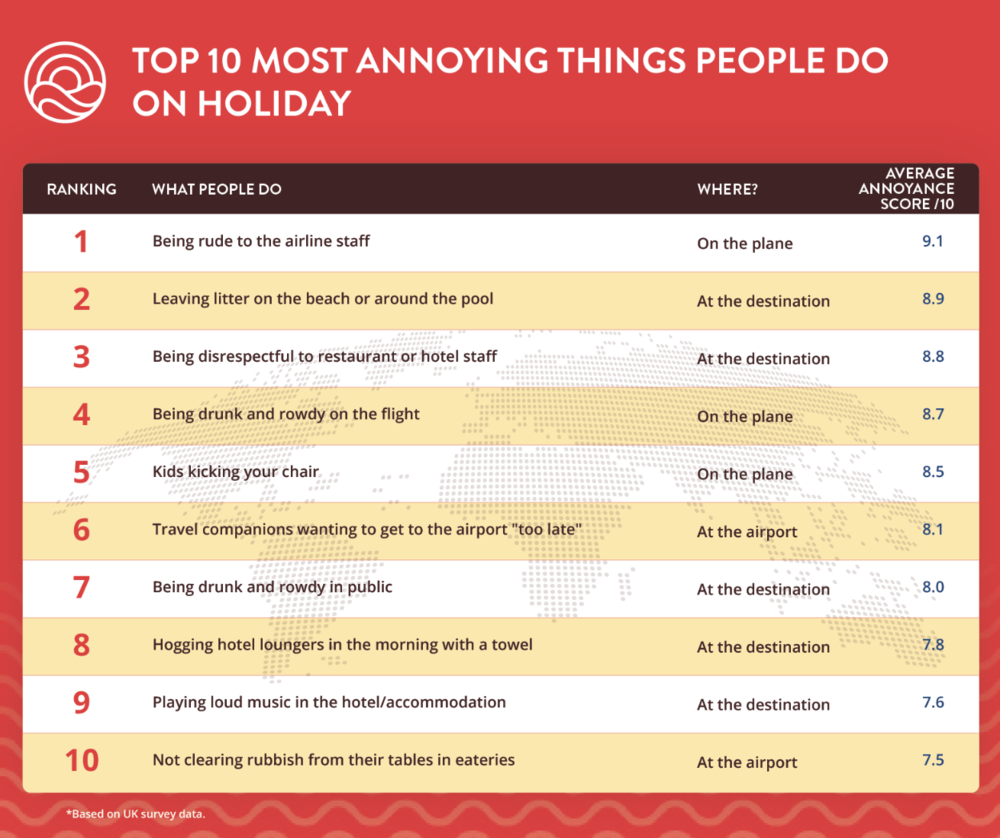 Source: Cruise Nation
For more information, visit www.cruisenation.com
Don't Miss...
Royal Caribbean Arabia's Mohamed Saeed on 2023's best-selling cruises and incentives for agents