India and the US top the charts for their cultural and natural landmarks
Gambling firm Betway ranked more than 100 World Heritage sites around the globe to ascertain the most popular locations according to social media presence.
The Taj Mahal is the world's most Instagrammed cultural World Heritage site with 2.4 million hashtags. Built in the 17th century, the iconic mausoleum is India's most famous landmark.
Versailles, France came in second place with 2.3 million Instagram hashtags and the Statue of Liberty came in third place with almost 2.3 million hashtags.
GET YOUR FREE TRAVEL & TOURISM INSIGHT REPORT PRODUCED IN ASSOCIATION WITH DELOITTE
The Grand Canyon is the most Instagrammed natural World Heritage site with almost 4.3 million hashtags. The geological phenomenon attracted 4.73 million visitors in 2022.
The United States proved to be the most popular place for seeing natural wonders with four of the top 10 most Instagrammed natural World Heritage sites being located in the country.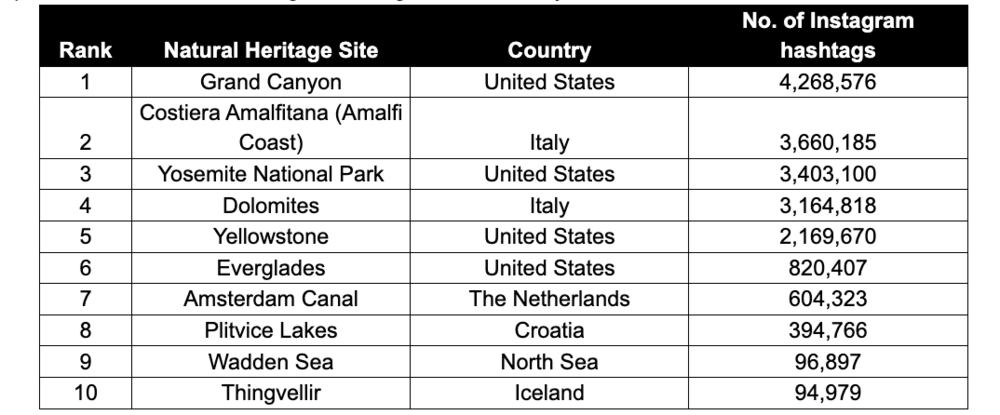 The Amalfi Coast came in second place with 3.7 million hashtags on Instagram, followed by Yosemite National Park with 3.4 million hashtags.
For more information, visit www.betway.com