Lesser-known islands, a smaller footprint and more authentic experiences are among the perks
From the ancient city walls of Dubrovnik to the forested island of Mljet, the sandy beaches of Korčula to the unspoiled landscapes of Vis, Croatia's coastal spots promise history, culture and adventure in spades.
Split and Korčula are steeped in history, home to remarkable structures dating back to the Roman Empire and perfectly preserved medieval ports.
For those looking for an authentic taste of Croatia, the small village of Slano, just a short distance from Dubrovnik, is the perfect spot for sampling fresh oysters and mussels, while across on Hvar, visitors can get a flavour of the island's extensive wine‑making history.
For clients more interested in the country's glorious stretches of sand, Croatia's beaches won't disappoint. Hvar, Vis and the Elaphiti Islands boast a range of beaches, from lively options offering watersports to secluded, peaceful spots where you'll find barely another soul. But to truly experience Croatia, visitors shouldn't limit themselves to just one place.
Hopping around some of the 1,100 islands on a sailing trip offers a better sense of the country's unique coastal culture
It's perhaps little surprise that small-ship cruises are becoming one of the most popular choices for exploring the country's coast. A number of new sailings have launched for 2023 and 2024 in response to growing demand, as travellers continue to seek a more personal sailing experience away from the crowds, post-Covid.
Cruise Croatia recently announced new seven-night charter itineraries for this summer on more than 30 luxury sailing yachts, while Riviera Travel is launching four new yacht cruise itineraries for summer 2024.
So, how can you get in on the trend, and what do you need to know to sell a small-ship luxury cruise around the islands? We've spoken to three experts to get their advice on the key benefits, the customers to target and what clients can expect from this type of trip – from crystal-clear swimming spots to local delicacies and wines.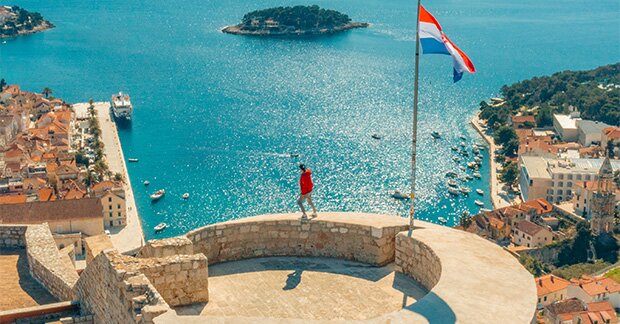 Tip #1: "Don't be afraid to sell to younger customers"
Tom Morgan, head of trade, Riviera Travel is an expert on all things cruising. He works closely with travel agents to help them sell cruise tours – the company's most popular product for trade sales.
Tom says: "Sailings on small luxury ships are a great way to get younger customers into cruising. On a tour of the Croatian coast, passengers can expect flexible itineraries that strike the perfect balance between activity and relaxation. There's plenty of time for sunbathing on the top deck, as well as daily swim stops for passengers to cool off and enjoy the calm waters of the Adriatic Sea.
We offer six itineraries for touring the Croatian coast, and excursions are included in the price of all of them – but they aren't compulsory.
Optional excursions give passengers more control over how they spend their time, making it ideal for clients who like to go with the flow
A big selling point for these sailings is the number of opportunities for cultural immersion – encourage clients to select a half-board sailing so they can enjoy the local area and sample authentic cuisine each evening. Thanks to the nature of the ship, the crew get to know every passenger, creating a more personal service, allowing for expert recommendations on where to dine on each island.
The maximum capacity per trip is 40, allowing passengers to get to know and bond with their fellow travellers. In terms of who to sell to, this type of cruise is ideal for travellers who are keen to meet new people.
It's also ideal for those who want a relaxing holiday but are also fairly active – and don't be afraid to sell to younger customers too."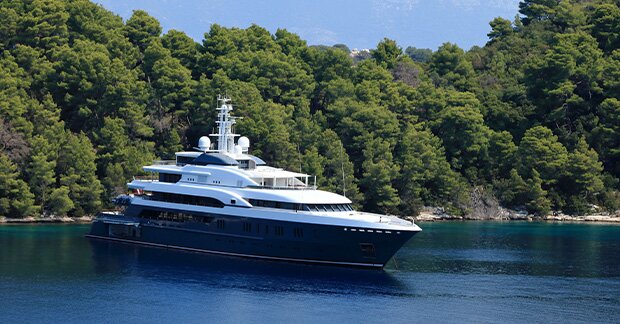 Tip #2: "Small-ship sailings mean clients can access lesser-known islands"
Pietro Molica-Lazzaro partnership manager, Cruise Croatia, originally from Sicily and now based in London, has more than 30 years' experience organising bespoke holidays and creating tailor-made itineraries. In 2018, he joined Cruise Croatia as partnership manager, with a focus on pushing more agent sales and improving agents' awareness of small luxury cruises.
Pietro says: A small luxury cruise is perfect for clients who want to explore Croatia without the added pressure of organising transfers and hotels – you board the ship knowing everything is taken care of for you, visiting different islands and taking part in activities both on board and on land.
Although the cruises do have set itineraries, there's flexibility around the daily schedule, making it a good choice for those seeking a more unique experience. For clients interested in history, recommend a tour when docked in Dubrovnik to uncover the city's past with the help of a local guide.
Or if getting an authentic taste of Croatian cuisine is top of the agenda, suggest an itinerary that stops in Šibenik, where a prosciutto, cheese and olive oil tasting awaits.
For those who want more time to explore Croatia, there's the option to extend the itinerary with pre- or post-sailing activities
Clients can fly into Zagreb to see the capital's famous lakes before travelling to Split to board the cruise, or head to Montenegro after their sailing to explore the mountains or relax on the beach.
Small luxury cruising around the Croatian coast means you can combine the better-known spots with the lesser-visited islands, often inaccessible by larger ships. It's a great choice for clients who want to relax knowing everything is arranged for them, while still having the flexibility to customise their itinerary.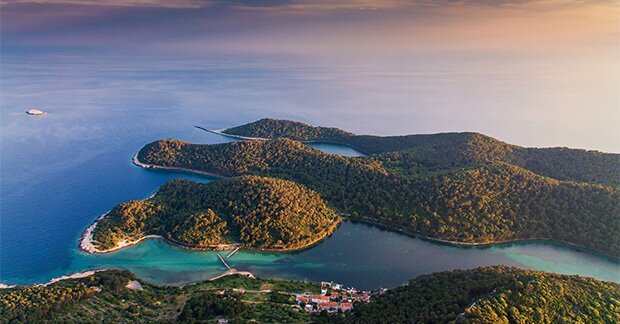 Tip #3: "Great for travellers who want a more sustainable cruising option"
Tim Williamson, customer director, Responsible Travel, has been in the travel industry for nearly 30 years, having previously held director roles at Tui UK and Monarch Airlines, as well as a position on the board of Abta. He joined Responsible Travel in 2014, helping agents to sell environmentally friendly travel.
Tim says: With small-ship cruising, a big selling point is sustainability. This type of trip is a great one to sell to travellers who want to tread as lightly as possible and have a more authentic Croatian experience, as they will get to moor at smaller islands and immerse themselves in local communities.
With just a small group on board each ship, small-ship cruising focuses on supporting residents' businesses and contributing to local economies.
Passengers are encouraged to dine at local restaurants in the evenings to get a taste of the islands' cultures, and much of the food served on board is locally sourced. in addition, our small luxury cruises are also often owned and crewed by local people.
Sailing with locals is great for passengers as it gives them the chance to see Croatia through the eyes of those who live there
This type of cruise is ideal for first-time visitors to Croatia. Many itineraries stop in famous spots like Dubrovnik, where passengers can learn about the city's history on a walking tour, as well as at smaller islands along the Dalmatian Coast – including Mljet, where there are ample opportunities for hiking and paddling in the lakes.
Many of the islands' ports are too small for the larger cruise ships to access, so this is a great selling point. Small-ship sailing also has a real focus on actively exploring the islands at which they dock.
Passengers can expect lots of walking, cycling, swimming and water activities – perfect for clients who are active and want to get a real taste of the places they visit.