President Frank Del Rio said travel agents are still the cruise company's biggest distribution channel
Norwegian Cruise Line Holdings (NCLH) expects its direct bookings to edge past travel agent bookings by the end of 2023 as more consumers look to book online.
President Frank Del Rio said travel agents are still the cruise company's biggest distribution channel, but direct sales are growing faster – and direct bookings on the web have the "greatest opportunity for growth".
He made his comments at an investor and analyst event this month onboard the company's newest ship, Norwegian Prima, in New York.
"We love travel agency businesses, they are still our largest channel but not the fastest growing – direct is fastest," he told delegates.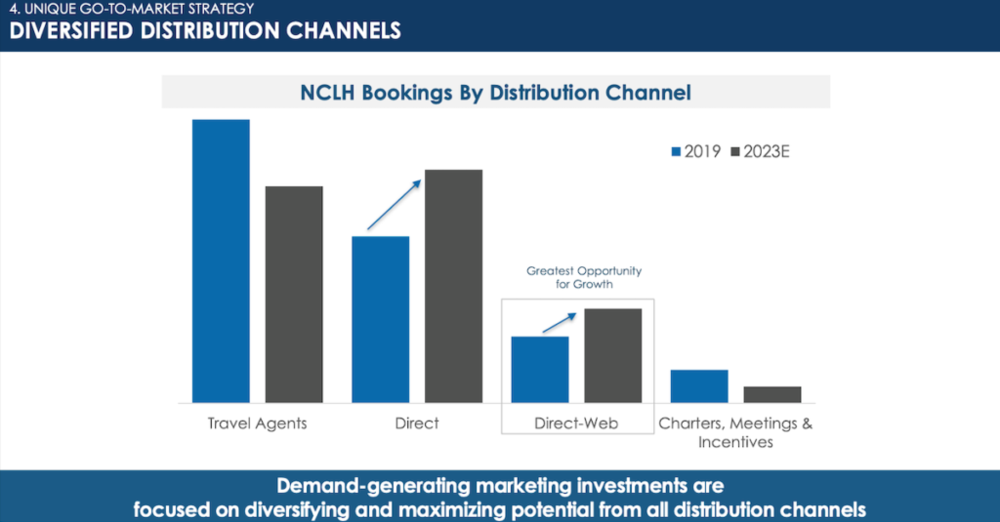 He said bookings for 2023 are in line with 2019 and at significantly higher prices, and predicted record Ebitda [earnings before interest and taxes] and record yields next year – which will be the first full year of cruising since the pandemic hit.
"We have been clear and consistent in our strategy and have reached the key operational and financial milestones we have targeted to lay the foundation for a strong 2023 and beyond," he said.
RELATED
Gallery: First Look around the new Norwegian Prima
Nick Wilkinson on selling NCL cruises
"We continue to see a healthy consumer particularly in our target high-end demographic, which is reflected in our strong booked position and record pricing for 2023."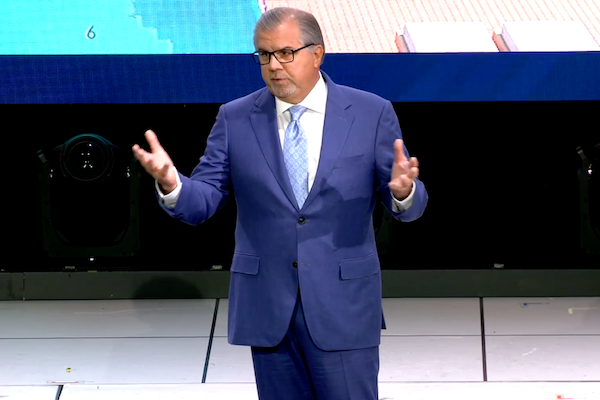 Frank del Rio on Norwegian Prima
He reiterated the company's strategy of "market to fill, not discount to fill", adding: "We focus on marketing and not price to drive demand; we don't want to discount."
Bundling offers that include services such as excursions, Wi-Fi and drinks packages leads to "stickier bookings, fewer cancellations and less churn for marketing", according to del Rio.
Chief financial officer Mark Kampa said the cruise company – whose brands are Norwegian Cruise Line, Oceania Cruises and Regent Seven Seas Cruises – saw a significant boost in bookings after its relaxation of protocols in early August.
SEARCH ALL AVAILABLE CRUISES NOW
He said booking trends for 2023 are positive with the cumulative booked position equal to record 2019 levels, inclusive of a 16% increase in capacity.
"Pricing continues to be significantly higher and at record levels; the consumer desire for travel and experiences is intact," he said. "We are well positioned to capture that."
The company expects to return to historical load factors in Q2 of 2023, having reached 82% in Q3 2022.
For more information visit, www.connectingtravel.com/cruise-hub/ncl