Expedition cruising doesn't have to mean Arctic temperatures, says
Jane Archer
With all the noise surrounding Antarctica and the Arctic, you could be forgiven for thinking they're the only places on the expedition cruise radar – but you'd be wrong. There are plenty of other destinations around the world where cruisers can channel their inner explorer, without getting togged up in thermals, woolly hats and wellies.
As well as the Kimberley in Western Australia, the Galápagos and French Polynesia, you can add South Africa, Costa Rica and the Gulf of California to the list. And there are river cruises on the Mekong, the Ganges, the Brahmaputra and Vietnam's Red River, to name a few.
All will excite anyone keen to spice up their holiday with an adventure like no other. "People grapple with what warm water expedition cruising is, because they think expedition has to mean the Polar regions," says Conrad Combrink, Silversea's senior vice-president of expeditions, destination and itinerary management, who's hosting a 12-day cruise from Walvis Bay to Port Elizabeth in South Africa in March 2024 featuring sea kayaking, ziplining and shark diving.
"In fact, until recently, the Kimberley and South Pacific accounted for the bulk of our expedition cruising." So where and what can you sell to clients who are looking for alternative adventures in warmer climes?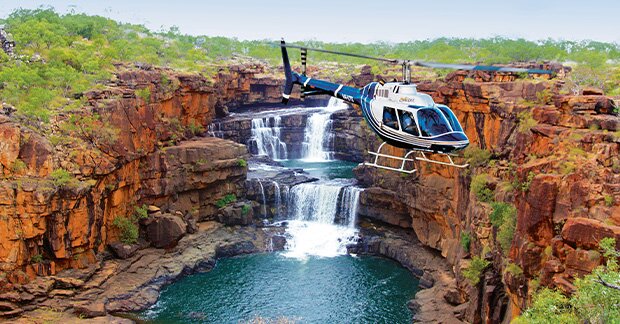 The Kimberley, Australia
Why go: This is the best way to explore an area three times the size of England and home to just over 35,000 people. The Kimberley astounds with everything from ancient Aboriginal rock art to one of the biggest tides in the world (46ft), which means wild boat rides.
Cruises around the Kimberley are mainly 10-14-night sailings from Broome in Western Australia to Darwin in the Northern Territory or vice versa and run from May to August.
Go with: APT, Coral Expeditions, Silversea, Ponant and True North. Scenic makes its Kimberley debut in May 2024 on Scenic Eclipse II, while Seabourn debuts in June 2024 with new expedition ship Seabourn Pursuit.
Excursions: Passengers can join a hair-raising boat trip across the Horizontal Waterfalls in Talbot Bay, watch the Montgomery Reef emerge from the sea at low tide, be showered under waterfalls, take Zodiac cruises in search of saltwater crocodiles and ride a helicopter to Mitchell Falls (extra cost).
How to sell: Target sun-loving couples, whether cruisers or not, with a sense of adventure. Pair it with a land stay in Australia, The Ghan train from Darwin to Adelaide or a cruise to New Zealand to make the most of the flight cost.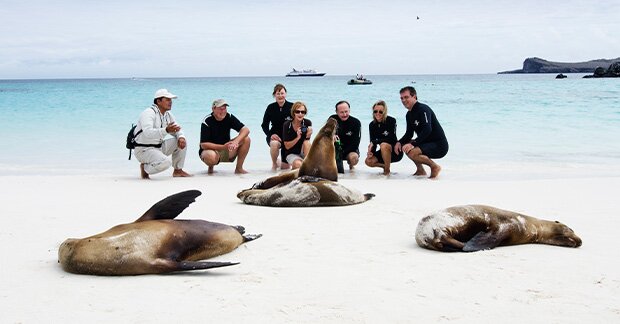 The Galapagos, Ecuador
Why go: About 600 miles off the west coast of South America, the Galápagos Islands are home to an array of birds, reptiles and marine mammals that have adapted to island life (and were the inspiration BOOK IT for Charles Darwin's book On the Origin of Species, published in 1859). Each island has its own wildlife – some have lush highlands where giant tortoises roam, others are ankle-deep in marine iguanas, and others still are home to Galápagos penguins and blue-footed boobie birds – and none of its creatures fear humans.
Cruises are year-round and generally seven nights round-trip from Baltra or San Cristóbal. "It's about being able to get off and enjoy the activities ashore," says Hurtigruten head of sales UK, Mark Walter.
RELATED:
Get 35% off NCL cruises
Save US$650 with Royal Caribbean Cruises
Sell more cruises with CT's free Cruise Hub tools
Go with: Abercrombie & Kent, Avalon Waterways, Celebrity Cruises, G Adventures, Metropolitan Touring, Lindblad and Silversea. Hurtigruten added cruises in the Galápagos on the 90-passenger Santa Cruz II in January 2022. Aqua Expeditions followed with the 16-passenger Aqua Mare in May 2022.
Excursions: Zodiac cruises and walks ashore to see birds, sea lions, lava lizards and more are guided by wildlife experts from the Galápagos National Park. Passengers can also snorkel or scuba dive (the latter at extra cost) with the penguins and sea lions.
How to sell: With two landings most days, a cruise is easily the best way to see the islands (the alternative, a hotel stay with boat trips each day, is hard work). Itineraries can be combined into longer 14-night cruises or paired with land trips to Machu Picchu or a few nights in Quito.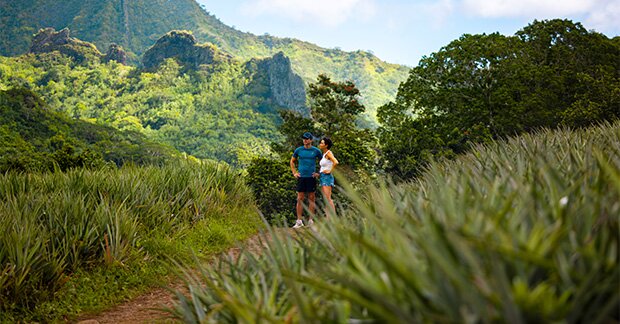 French Polynesia, South Pacific
Why go: If French Polynesia (an area encompassing the Society, Tuamotu, Marquesas and Austral Islands, among others) conjures up images of white-sand beaches lapped by crystal-clear sea, you're spot on – albeit missing the rest of the picture, which is of mountainous rainforests, motus (the local name for islands on the coral reefs) and the marine life below the waves.
Big ships can call into Tahiti or Bora Bora, but for a true expedition, clients need to be on smaller vessels with shallow drafts that can enter the lagoons surrounding the islands. Passengers go ashore in tenders, visit motus in canoes or go snorkelling or swimming off the back (though not from Aranui 5, which doubles as a cargo ship serving the Marquesas Islands). Cruises are seven to 11 nights and operate year-round from Papeete, Tahiti.
Go with: Aranui, Paul Gauguin Cruises, Windstar Cruises and, new this year, Variety Cruises, which has seven, 10 and 11-night voyages around the Society and Tuamotu Islands on the 49-passenger Panorama II.
New in 2024, Windstar is more than doubling capacity by replacing Wind Spirit with the 312-passenger Star Breeze, while Aranui is adding Bora Bora to voyages to the Marquesas and Tuamotus. Aranui has one voyage to the Austral Islands in September ahead of launching a new ship, possibly in 2026, to serve the archipelago.
Excursions: Expect hikes to ancient temples, drift snorkelling, aquabikes, kayaking and off-road vehicle trips among the activities available. Paul Gauguin has scuba dives led by an on-board instructor for certified divers. Excursions with all lines cost extra, but Aranui also offers some complimentary tours. All have snorkelling equipment that passengers can borrow for free.
How to sell: As long as clients are up for an adventure, fairly mobile and don't mind the long flight, this cruise will suit. Target families with lively teens, mature couples with an adventurous spirit and newlyweds keen to add excitement to their honeymoon without dialling down the romance.
---
Need to know
❂ Warm-water expedition cruises can be challenging – cruisers need to be mobile enough to get in and out of Zodiacs and climb over rocks.
❂ Warm can mean hot. Kimberley temperatures in winter average 30C, and passengers can't go in the water to cool off because of the salt water crocodiles.
❂ Manage expectations; there are no formal nights or air-conditioned buses, and entertainment is more likely to mean talking about finches or coral reefs than Broadway-style shows (which is great for nature-lovers).
---
Best of the Rest
Namibia and South Africa
Clients can spot the big five on safari cruises around South Africa on a classic ship, but adventurous sorts will have more fun on an expedition vessel. Silversea's sailing from Walvis Bay to Port Elizabeth on Silver Cloud in March 2024 has kayaking, hiking, ziplining and a traditional braai barbecue among the activities, while those feeling brave can go cage diving with sharks.
Costa Rica and Panama, Central America
Get ready for wildlife-spotting galore on cruises around Costa Rica and Panama this winter with Variety Cruises. On-board naturalists will guide passengers into nature reserves, animal refuges and dense tropical rainforest in search of sloths, monkeys, toucans, macaws, iguanas and more, and there's the added bonus of a Panama Canal transit. AE Expeditions has a cruise there in April 2024 and Star Clippers has excursions led by local guides.
Red River, Vietnam
This expedition cruise, exclusive to Pandaw, runs year-round (excluding July and August) and takes adventurers deep into Northern Vietnam on a voyage from Halong Bay to Hoa Binh. They'll paddle through limestone caves, taste potent sticky rice wine, watch water puppet shows and get hot and dusty on bike rides into the countryside.