The Koh Samui retreat could be just what your travel clients need, with reasonably priced programmes and therapeutic views
Key selling points for travel agents:
Wide selection of wellness programmes and treatments
Inclusive daily exercise classes
Two large, picturesque pools
Large, well-equipped gym with sea views
Low sugar, low salt, low fat, low dairy menus
Private shale beach
Complimentary use of stand-up paddle boards
On-site boutique with local designer collections
On-site sacred cave of local historical significance
Overview: Beyond the comprehensive wellness programmes, complete with multiple styles of massage, infrared saunas, body scrubs and lymphatic drainage treatments, there's an elevated sense of spirituality at Kamalaya. Shrines of various denominations decorate the grounds and there's a sacred cave filled with offerings and candles, which guests can use for personal meditation sessions.
Location: Fly into the quaint airport of Koh Samui, which is a 70-minute flight from Bangkok and book Kamalaya's luxury transfer direct to the resort. Nestled on a remote stretch of Koh Samui's shoreline, there isn't much to see in the surrounding area but the resort makes up for it with its luscious nooks and crannies and ample facilities, from outdoor plunge pools to hilltop sun decks. Pack your favourite reads.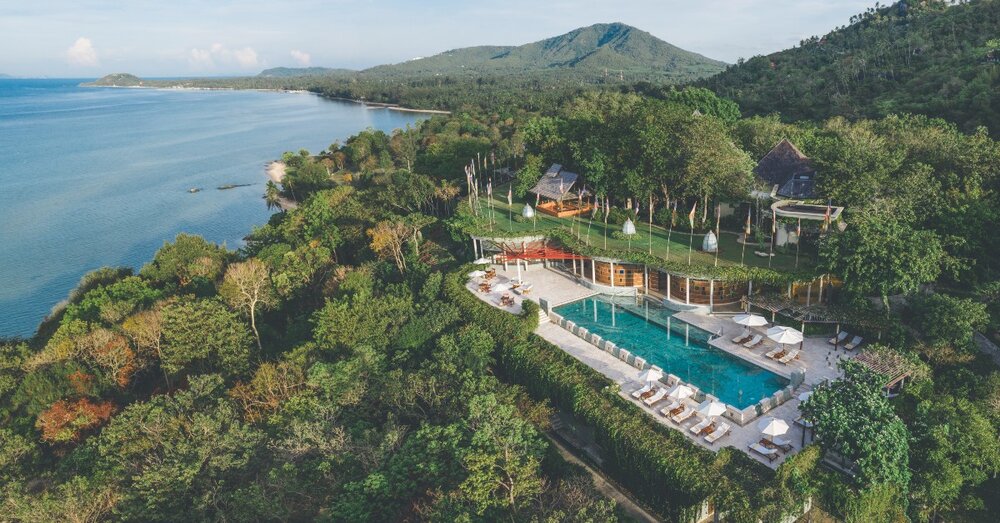 Accommodation: There are 76 suites and one- and two-bedroom villas spanning 16 categories, ranging from basic but comfortable accommodation to private pool villas. Then there's the 'Penthouse', a configuration of three adjoining suites with terraces featuring an outdoor bathtub and private pool.
Typical Thai teak furnishings, polished wood floors and built-in sofas with oversized cushions create cosy havens. Comfy beds are complimented by lengthy pillow menus that include a buckwheat option that feels like a beanbag for the brain.
ALSO READ: Interview: The Stewarts on how they created a fruitful wellness resort in Thailand
There aren't any televisions, but the tropical views are therapeutic and worth upgrading to a terrace suite for. Conveniences include a fridge, kettle, large earthenware mugs, an interesting selection of herbal teas, complimentary filtered water and aluminium water bottles for hydration on the go.
Ensuite open-air bathrooms with rain showers in villas add wow factor – but the eco-friendly toilet paper won't appeal to four-ply fans.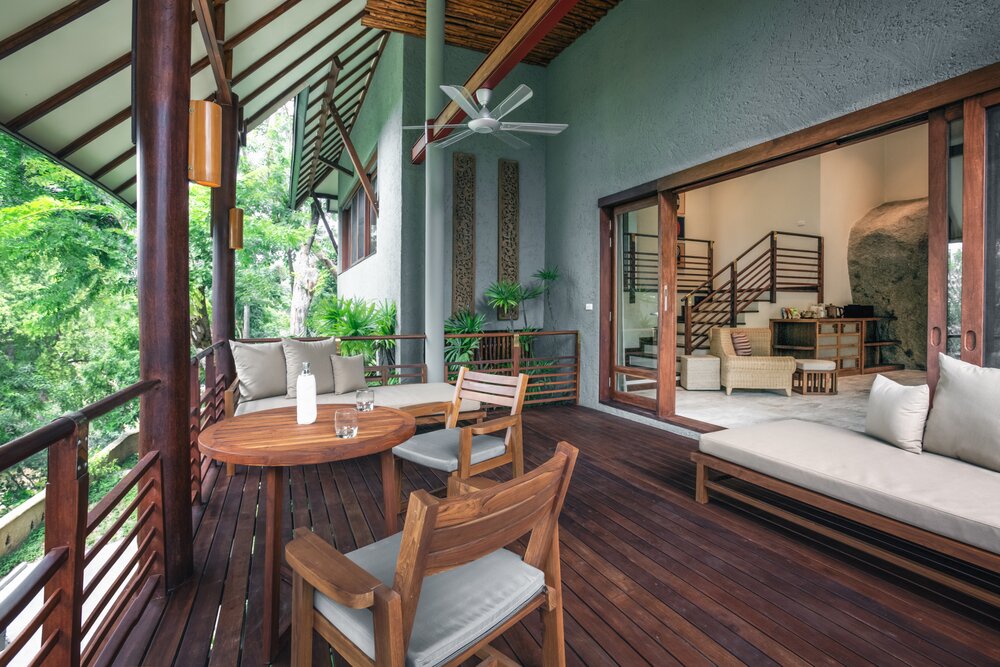 Garden View Villa
F&B: The resort has two restaurants, both specialising in low-sugar, low-salt and low-fat menus free from unhealthy trans-fats and saturated fats. Limited meat, fish and dairy items are available with goat yoghurt, goat cheese, and nut and seed milks offered as a healthier alternative.
Two-storey open-air Soma is cut into the lush green hillside. Open mornings and evenings, breakfast buffets are a cornucopia of tropical fruits, juices, turmeric and kale shots, vegetable broth, salad, yoghurt, museli, nuts and seeds, and gluten-free sweet potato and rosemary bread and dips, among them mung bean hummus. Dinner is a la carte. Creamy cauliflower soup to start might be followed by ostrich steak with roasted vegetables and tropical fruit sorbet.
ALSO READ: Thai resorts reopen offering post-pandemic wellness programmes
Further down the hillside, by the beach, Amrita serves lunch in scenic pagoda-style seating around the pool. The papaya salad with pumpkin seeds is sensational, replacing the typical sugar in the citrus dressing with pineapple juice. The chocolate and coconut sorbet is
A tempting room service menu is also available, with dishes such as warm goat cheese salad and raw chocolate cake with berries.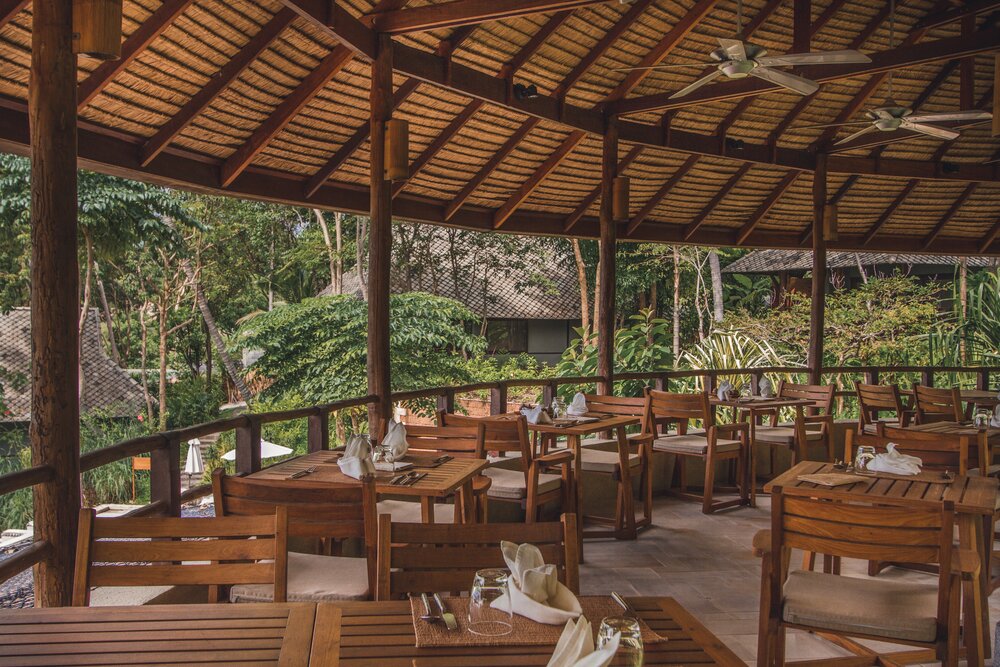 Amrita restaurant
Facilities: At the highest point of the resort there's Shakti Fitness, an impressive crescent-shaped gym with floor-to-ceiling windows and an abundance of sea-facing exercise machines without TVs, so bring your own entertainment. The level below houses a weight-training room. Nearby, there are two Pilates studios, Yantra Hall used by visiting practitioners to host sessions and the picturesque Yoga Pavilion, also blessed with sea views, used for daily exercise classes – not only yoga, but also Qi Qong and Thai boxing.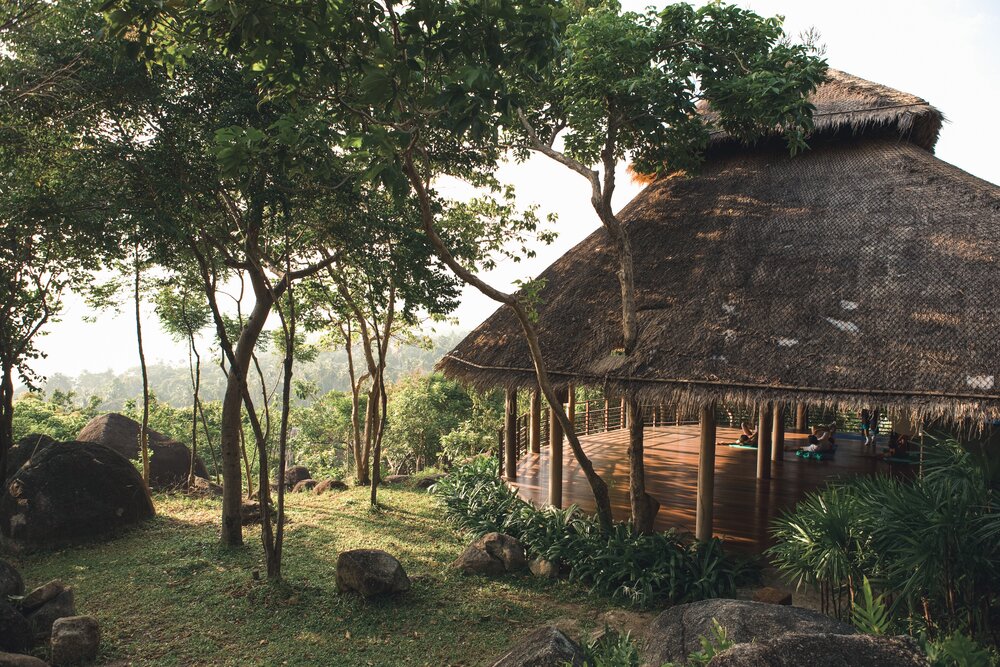 The Yoga Pavilion
The stunning lap pool in front of the gym hosts aqua aerobics. The leisure pool by the shore feels like an extension of the ornamental lily pad-dotted pond in front of it. Its azure depths are overlooked by a deity and guarded by a pair of stone elephants raising their trunks to the sea. Lush jungle foliage forms a backdrop.
Hidden in dense foliage around Kamalaya Wellness Sanctuary, there's a steam cavern and plunge pools of varying temperatures.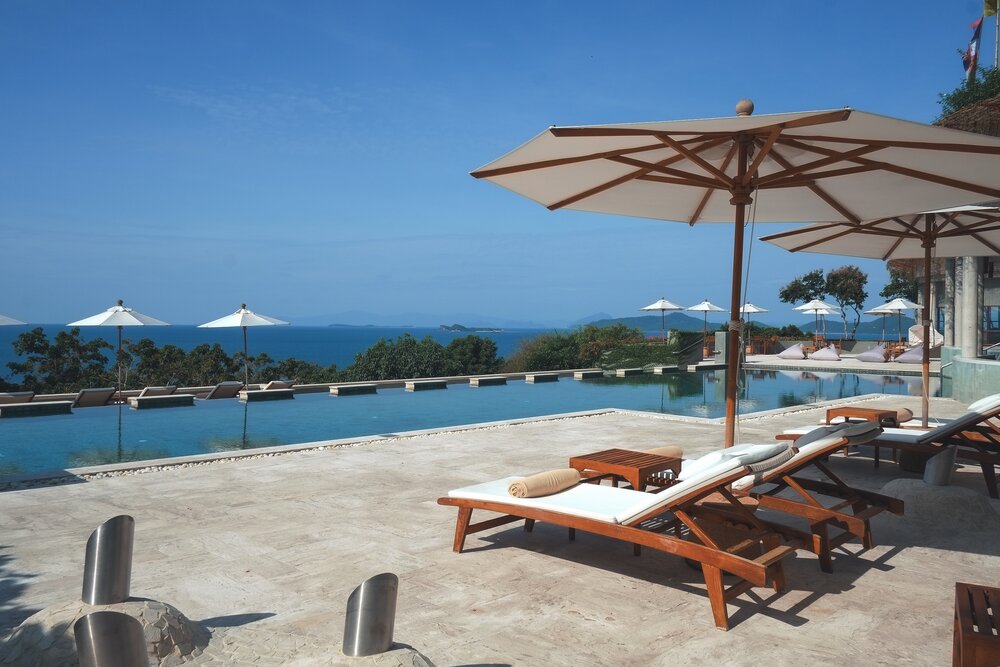 The lap pool
Wellness: There are several programmes to choose between, ranging from the three-day introduction to more in-depth itineraries lasting up to 21 days. Programmes include Body Bio-impedance Analysis (BIA); multiple types of massage, from Asian foot massage to Ayurvedic; infrared sauna sessions and lymphatic drainage therapy.
Room rates start from 4100 Thai Baht (US$125) per person per night (double occupancy), and 6600 TB (US$200) per person per night (single occupancy) for a Hillside Room in low season (11 April to 31 Oct), with a three-day minimum stay. Wellness programmes are priced separately. Three-day programmes cost from 43,614 TB (US$1,330). For more information, visit kamalaya.com