Mondrian Duxton Singapore GM Robert C Hauck has hired free-thinkers to create guest experiences
In a world at war for talent, the power of people has never been more important. But hospitality is losing that war, strangled by hierarchies and traditions and an adversity to risk. Everyone wants creative people but then they stifle them in layers of reporting, brand guidelines and chains of command.
What makes us different is our people. That is what our guests will remember. For us at the Mondrian in Singapore, it's about gathering a true community of creatives, freethinkers and the wild at heart, and provoking conversations, imagination and culture.
Create your own DNA
We went way out on a limb and did things differently. Any hotel is only as good as the people who bring it to life and Mondrian has given us the freedom to do something truly innovative in taking a new approach to assembling a team.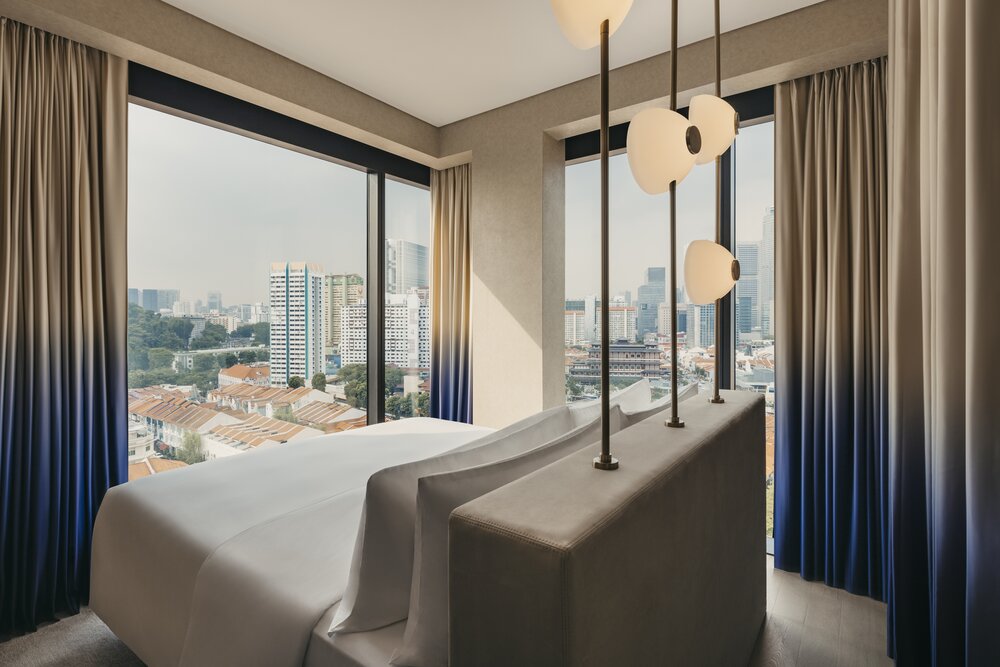 The Pinnacle Suite
We had a clear vision of how we wanted to build the team, with a strong mix of very seasoned, experienced hoteliers in core functions like finance, facilities and revenue and room management, alongside people who have never worked in hotels to bring a new energy and mindset.
We are provocateurs in this sense. Mondrian Singapore Duxton is electric and eclectic, it's a place to be inspired and connect, and this comes down to our team.
RELATED:
Ennismore to open Mondrian Abu Dhabi in 2024
Ennismore's Mama Shelter to make Moroccan debut
Mondrian to open first Saudi Arabia property
Recruit in unexpected places
We took to the streets, hung out in bars and clubs. We even went to a tattoo convention. We went where the creatives go and hired almost half of our people from non-hotel backgrounds, such as the fashion, music and tech industries, so we could really give guests a different experience.
We handed out 'I like your style, let's talk' cards to begin a conversation. We found people like full body-tattooed Ah Seng, who had been hired to be the hip face of Mondrian while also fulfilling his dream of running the hotel's Bistro 126.
We gave massively experienced and talented retired people a new shot, and gave very young talents a chance to show what they've got
We looked to sports people, bar people, food people, artists, influencers. We now have an all-star cast of extraordinary people, including an ex-Olympian, a Miami DJ and a luxury fashion expert.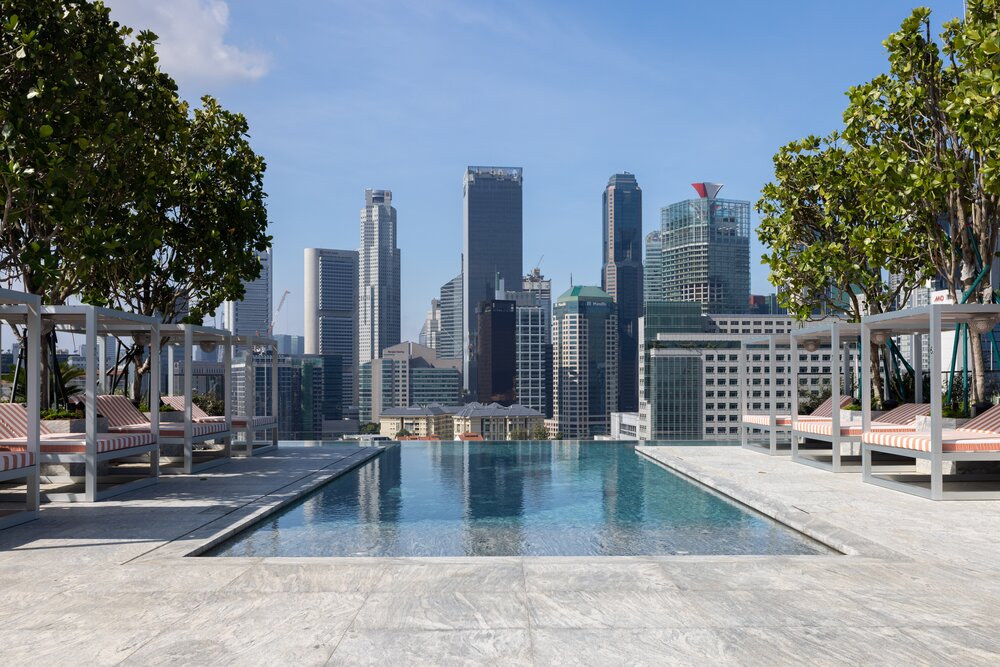 Canyon Club rooftop pool
Creativity thrives in flexible environments
Truly creative types aren't naturally drawn to this industry as they fear having their wings clipped or being trapped in rigid traditions. We are changing this, ushering in the era of flat hierarchies, alternative schedules, freedom and flexibility, cross-functional brainstorming and creative thinking.
I believe hospitality needs to move forward. I recall one of the leading hoteliers 25 years ago saying that, in the future, hotels will close, not because there are no guests, but because there are no people to serve them.
Failure is an orphan; success has many fathers and mothers
If we're going to make a real difference to hospitality, it can't just be with one general manager or owner. It has to be an entire company together with managers, asset managers and owners.
GET YOUR FREE TRAVEL & TOURISM INSIGHT REPORT PRODUCED IN ASSOCIATION WITH DELOITTE
Collaboration is key
If you want truly creative people, they may not be so good on the reports and the procedures. But our guests find what we are doing so refreshing, they love the engagement, the energy, the ideas. To do this properly it takes serious commitment and energy. You have to mould a team, and cleanse the hierarchical hotel mind.
Fear is the mind-killer, the enemy of creativity. I try to teach my guys to have no fear upwards. Be respectful, challenge the status quo, and always be real and honest.
In the Middle East, the potential is huge with so many new and incredible properties coming up. Their teams don't have to repeat the tired old ways of hospitality. They can make it interesting again for people to get passionate about hospitality. But it takes vision and the courage to take a step into the unknown.
Following its soft opening, Mondrian Duxton Singapore will officially launch 1 September 2023. For more information, visit www.book.ennismore.com/hotels/mondrian/singapore-duxton