Aman chairman and CEO Vlad Doronin on the destination's untapped potential
Aman is focused on standout locations, exceptional architecture and design, peace and privacy, and unparalleled service. Our sensitivity to our locations means we have Aman destinations in close proximity to 15 Unesco Sites. Our forthcoming openings and commitment to the Kingdom of Saudi Arabia demonstrates a continuation of this strategic approach to offer guests access to the world's most incredible untouched locations.
Unique and Unspoilt
As someone who has travelled the world extensively, I was blown away during my first visit to Saudi Arabia, and in particular AlUla. I visited with one of the architects who has been involved in many Aman projects and we were both spellbound by the untouched nature of this historic location, which offers so much, from the rich culture and history to the varied landscapes encompassing mountain, desert and island locations.
From this visit onwards, it was clear to me that Aman needed to have a presence in the Kingdom of Saudi Arabia. The changing approach in the country, and the desire to open up areas that had previously been closed, means there's an opportunity to harness the untapped potential of these destinations and create experiences for our guests that are unlike anything else they will find in the market today.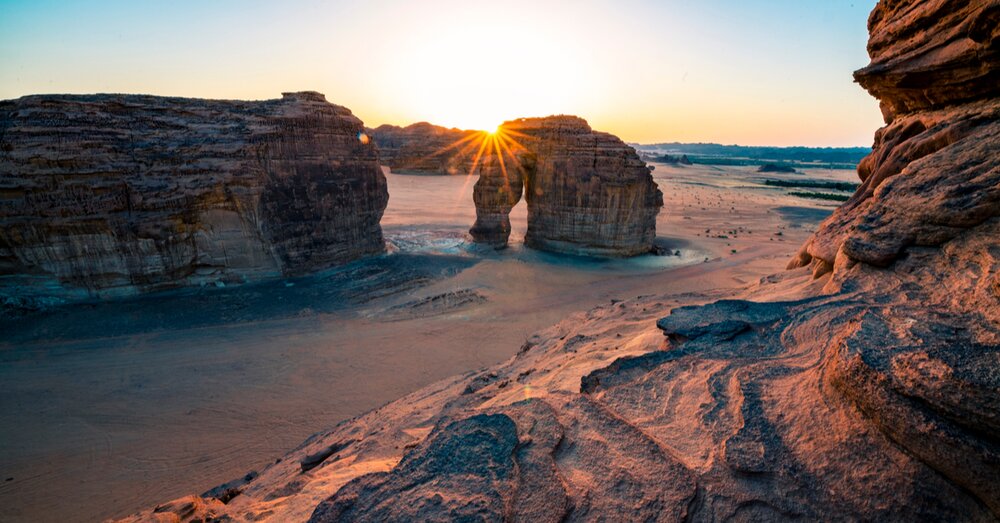 Immersive Cultural Experiences
My vision for Aman in Saudi Arabia is to create 'Journeys' for guests, much like we have in Japan, Indonesia, Bhutan or the USA, where we have multiple properties.
In time, as we bring each of our projects to life in Saudi Arabia, our guests will be afforded the opportunity to journey with Aman throughout the country. They will be able to experience a city destination in Riyadh, discovering the history and culture of AlUla in Hegra, an incredible Unesco Site of archaeological significance, and visit the islands of the Red Sea, home to some of the best dive sites in the world.
RELATED:
Comment: How sustainability can make a hotel relevant
Comment: Are hotel staff getting enough holiday?
2023: The rise of luxury travel
Investment and Infrastructure
Throughout the process of finalising our development sites for Aman, and its sister brand, Janu, which will also open a hotel in AlUla, I became very impressed by the Crown Prince's vision for the future of the country.

Each time I returned I could see great steps forward in the development of infrastructure, including roads, airports and large-scale construction. His vision is particularly important as Saudi Arabia has one of the world's youngest populations, who are all looking to the future of the Kingdom.
The Crown Prince has invested greatly in opening up the country to positively impact this young generation, as well as looking at innovative ways to future-proof the economy, such as diversifying from oil into renewable technologies and having a progressive and pioneering outlook to participate in the global economy. Investment in these areas is integral to guarantee the success of luxury hospitality in the country, as it enables the private sector and luxury hospitality brands to establish themselves efficiently and seamlessly.
GET YOUR FREE 48-PAGE GCC TRAVEL & HOSPITALITY REPORT HERE
More recently, Aman Group has announced investment into the brand to drive growth. Public Investment Fund is one of our two strategic investors, alongside Cain International, and this investment is in part to accelerate our expansion of both Aman and Janu destinations, including our projects in Saudi Arabia, as well as to support the acquisition and development of future locations for both brands.
PIF's investment in Aman further demonstrates the Kingdom's understanding and appreciation of luxury hospitality as a sector of great value and promise.
For more information, visit www.aman.com