La Ville Hotel & Suites GM Anke Glassing on meeting the demands of the growing digital nomad demographic
As the global workforce is breaking the barriers of the traditional nine-to-five schedule, the trend of remote working has truly settled in. After over two years of working from home, people are understandably experiencing a need for a change in scenery, which in turn, highlights both the importance and positive effects of travelling for business and combining it with leisure travel.
Work/life Balance
With employees no longer confined to an office, travellers are incorporating remote working before and after vacations as a good way to extend their time away from home, enjoying personal time between working. These findings are aligned with the growing trend of digital nomads, where those working remotely adopt a lifestyle of travelling while they work, allowing them to experience more of the world while still earning a stable income.
Workcations are also ideal for those looking to relocate but wanting to test out a new country first
Workcations give people freedom and flexibility to spend more time visiting family members, especially impactful somewhere such as Dubai where over 90% of residents are expatriates living away from home. This change in environment helps to reduce stress from work-related matters without having to take any annual leave.
RELATED:
Comment: How to ensure your hospitality brand remains relevant in 2023
Comment: Tim Cordon's travel trend predictions for 2023
Their Patio arrivals lounge launches at DXB's T3
Government Incentives
First announced in March of 2021, Dubai has welcomed the new digital workforce with open arms, implementing a remote working visa scheme that allows foreign nationals to work from Dubai for up to a year without a local employment sponsor.
This new visa was the first of its kind within the region, opening up the opportunity for more workers to enjoy the benefits and safety of Dubai for longer periods of time.

With travellers still clocking in to work online during the day, and spending weekends exploring the destination, many are making the most of this opportunity to live more like a local, spending more time in a place where traditional travel hasn't always offered the freedom.
GET YOUR FREE 48-PAGE GCC TRAVEL & HOSPITALITY REPORT HERE
Whether working from the beach, a café, a new city, or tropical island, a workcation could be the solution to boosted productivity and more desirable work outputs.
A study conducted by Forbes in 2020 indicated an increase of up to 40% when employees were offered autonomy via location independence and more flexibility over work-life balance.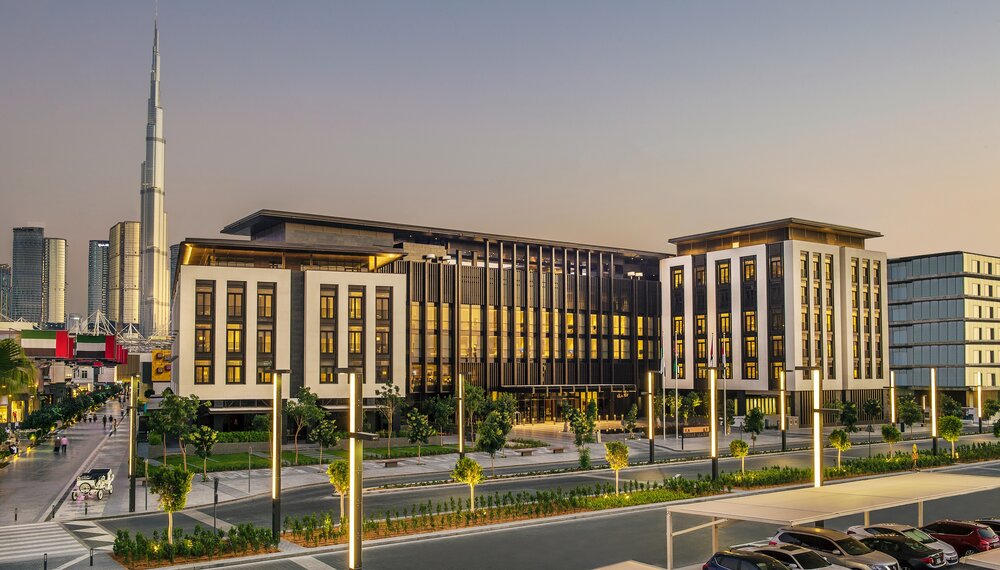 La Ville Hotel & Suites City Walk caters to digital nomads
Package Deals
The hospitality industry has started to cater more to the digital nomads and those set on travelling for business. Offering flexible workspaces and packages perfect for working remotely as well as long stay rates for guests looking to stay in one destination for extended periods.
At La Ville Hotel & Suites City Walk, we offer daily and monthly 'Live, Work and Create' passes for those seeking inspiration outside their usual home offices, including valet parking, complimentary coffee, water and tea, further discounts on dining, in addition to a comfortable workspace and access to the business centre for meetings that call for a quieter space to work.
At La Ville, we have seen a rise in business related travel by 15%
Not only are these guests travelling for work but staying for longer periods of time, with pre-pandemic business travel seeing an average length of stay at three nights versus the current five nights.
Another positive trend we have seen here is guests travelling with families, often taking advantage of interconnecting rooms and family suites where a longer vacation is made feasible by the flexibility of a workcation.
For more information, visit www.livelaville.com