Travel industry leaders reveal their career path to the top and the lessons learned along the way
Based in Dubai, Tim Cordon is responsible for leading hotel operations and delivering business growth and profit across the Middle East & Africa, Radisson Hotel Group's largest area. As a dynamic hotelier, Cordon's experience and strategic prowess are critical to the group's expansion plans and operations across the region. A British national, Cordon has been with Radisson Hotel Group since 2003.
What does a typical day in your current role involve?
That's a question with a lot of possible answers! Every day is different, that's one of the things I love about my job and our industry – it demands creativity and dynamism. If I do single something out, it is always spending time with my team: people always matter most.
What was your first job in travel?
My very first job was washing dishes at my local pub in my village back home for pocket money. It taught me a lot about hard work, which I take with me in my role today at Radisson Hotel Group.
RELATED:
How I got here: Jochem-Jan Sleiffer, Hilton president, Middle East, Africa and Turkey
Radisson Hotel Group set to add 5,000 keys by 2027
Radisson Hotel Group opens new hotel in Morocco
What advice would you now give your 20-year-old self?
Your 20s are usually the years you work the hardest and longest hours; however, my advice is to work hard but make more time for family and friends, and take the time to disconnect and go on holidays. You never get that time back and I missed so much in my 20s just working every day without taking time off.
Would you advise others to enter the travel industry today?
Absolutely! Travel and in particular the hotel business is one of the fastest-growing industries in the world. It showed immense resilience during the pandemic and is now buzzing with superb growth opportunities. The hotel industry offers unique experiences to travel and get to work with and lead people, which is incredibly rewarding and becoming hard to find in other businesses.
Have you ever had a mentor? If so, who – and how did they shape your career?
I have been very fortunate throughout my career as I've always had people to look up to. Today, I have three people whom I would consider mentors in the hotel business. They taught me so much – most importantly, how critical your people are. So you take care of the team and stay humble if you want to be a successful leader.
How do you continue to develop and expand your own skills and knowledge?
I learn something every day, I constantly look at what the market, our competitors and our own hotels are doing and try and learn from it. I also read a lot; I love reading and believe it teaches you more than just what is on the page.
What's your strategy and selection process when hiring staff?
Get the best people, give them the right tools and then get out of their way!
Which moment or day in your career would you most like to relive?
My first day as a hotel general manager was both daunting and incredibly exciting. I'd love to do that again.
Which city have you most enjoyed working and living in?
Dubai. Where else?!
GET YOUR FREE 48-PAGE GCC TRAVEL & HOSPITALITY REPORT HERE
Favourite holiday destination?
Greece, I have to say that as my wife is from there.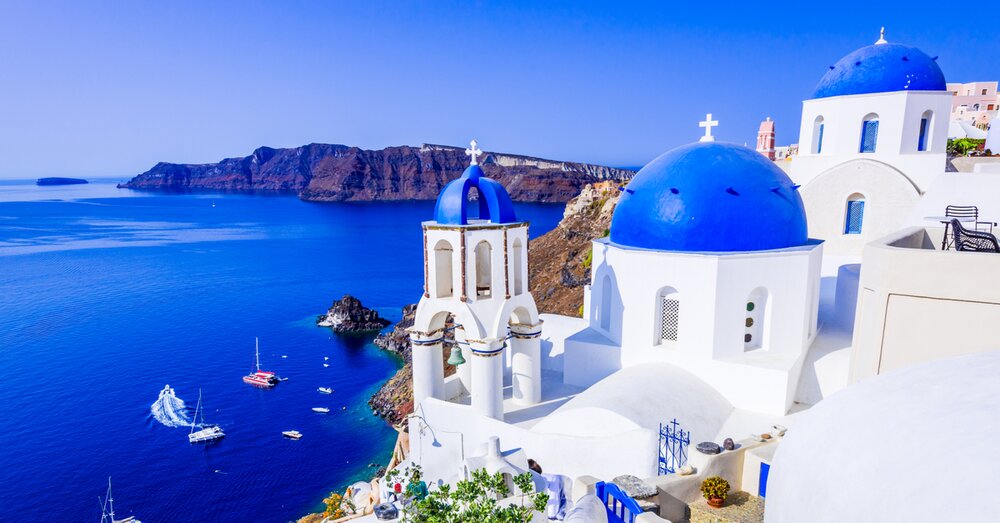 Greece
Favourite restaurant?
A tiny taverna on the beach in Akrata in mainland Greece – it's not very luxurious or expensive but the experience is amazing.
Favourite hotel?
Impossible to say, but I do have a special relationship with the Radisson Blu Hotel in Dubai Deira Creek, Dubai. It was my first general manager job in the Middle East and I will always have great memories.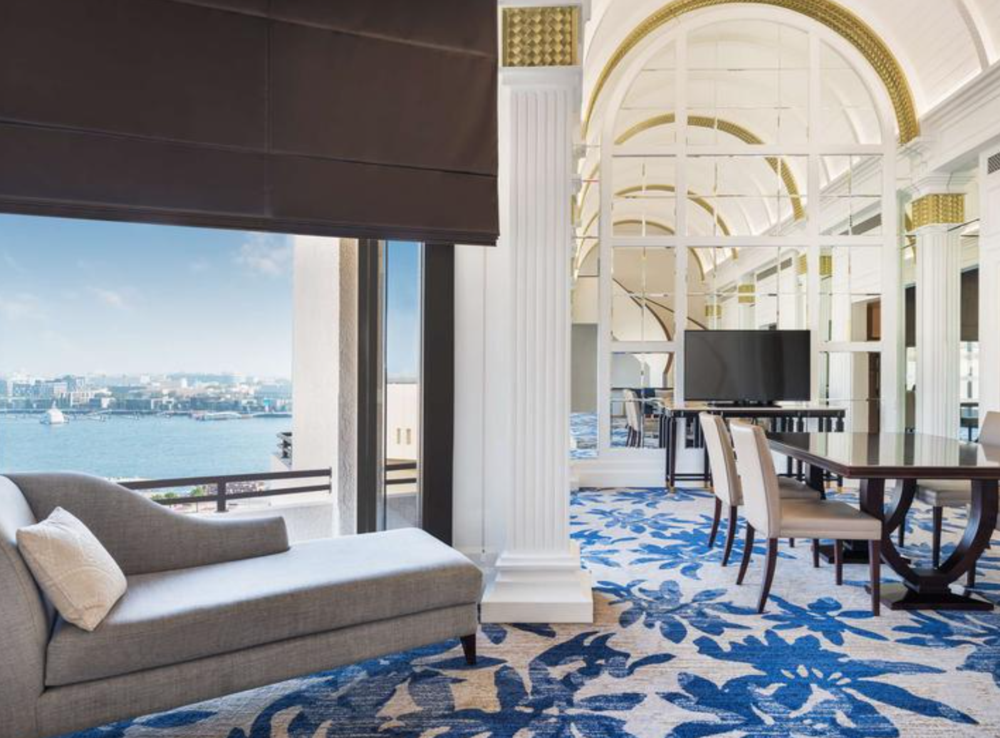 Radisson Blu Hotel in Dubai Deira Creek
If you've thought about retirement, what are your plans?
Not much thought yet but I love fixing old cars, so this will certainly feature.
What would you most like to be remembered for?
I'm proud that many people that I have worked with over the years have developed into strong general managers or more. I hope I am remembered for supporting the team around me in achieving great success in their careers.
For more information, visit www.radissonhotelgroup.com