Amankila's GM shares his strategy for exceeding expectations in a remote island location and connecting with the travel trade
Amankila means 'peaceful hill' and Bali's Mount Agung provides a dramatic backdrop for this tranquil seaside resort on the island's eastern shores, opened in 1992, far from the crowds of the more well-known resorts of Kuta and Seminyak.
Helmed by general manager Akira Shiota, the boutique retreat comprises just 31 suites, built into the hillside and designed by the brand's favoured architect Ed Tuttle in traditional teak wood, with terraces overlooking Amankila's landscaped frangipani-filled gardens and spectacular three-tier pool.
But keeping travellers entertained in such a quiet setting can be a challenge. Connecting Travel spoke to Shiota to find out how he keeps guests regaled and returning for more.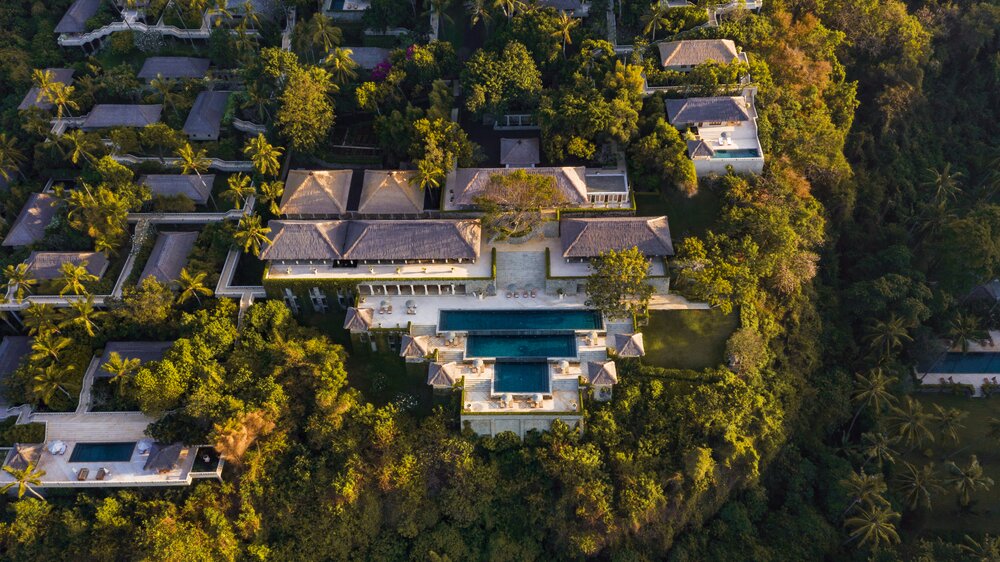 Amankila
Connecting Travel: What are the USPs of Amankila?
Akira Shiota: Amankila occupies a clifftop position in East Bali, beneath sacred Mount Agung, overlooking the serene waters of the Lombok Strait. The resort comprises 31 suites that are raised on stilts with alang-alang thatched roofs.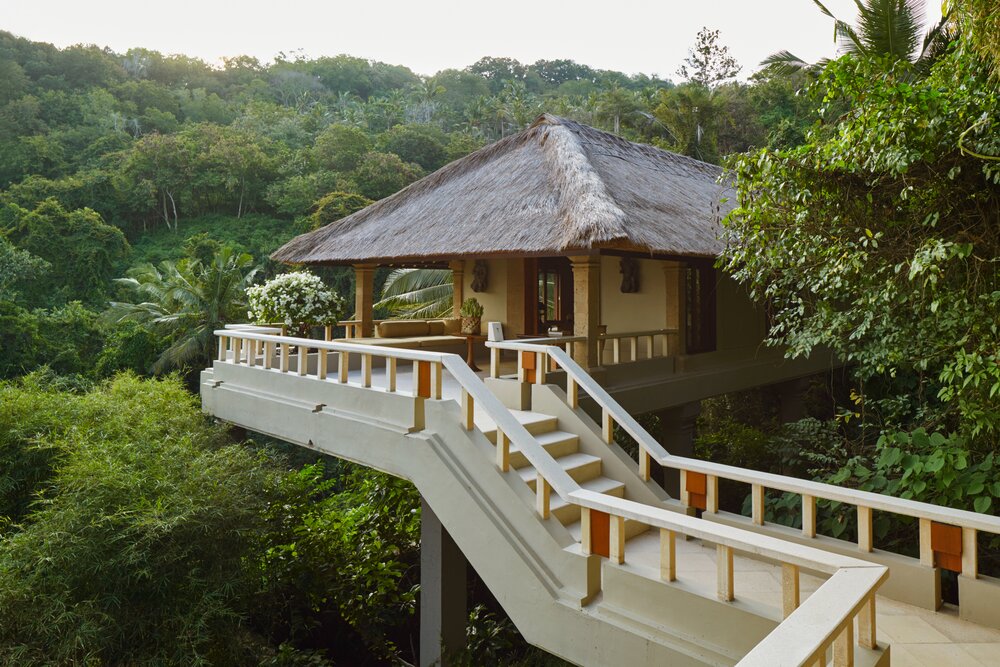 Ocean Suite
Connected by frangipani-lined walkways through the treetops, the suites offer tranquil garden or ocean views, 12 of which include a private swimming pool.
The Amankila Suite is the largest accommodation with two bedrooms and a private butler service
At the heart of the property, a spectacular three-tier infinity swimming pool cascades towards the uninterrupted skyline.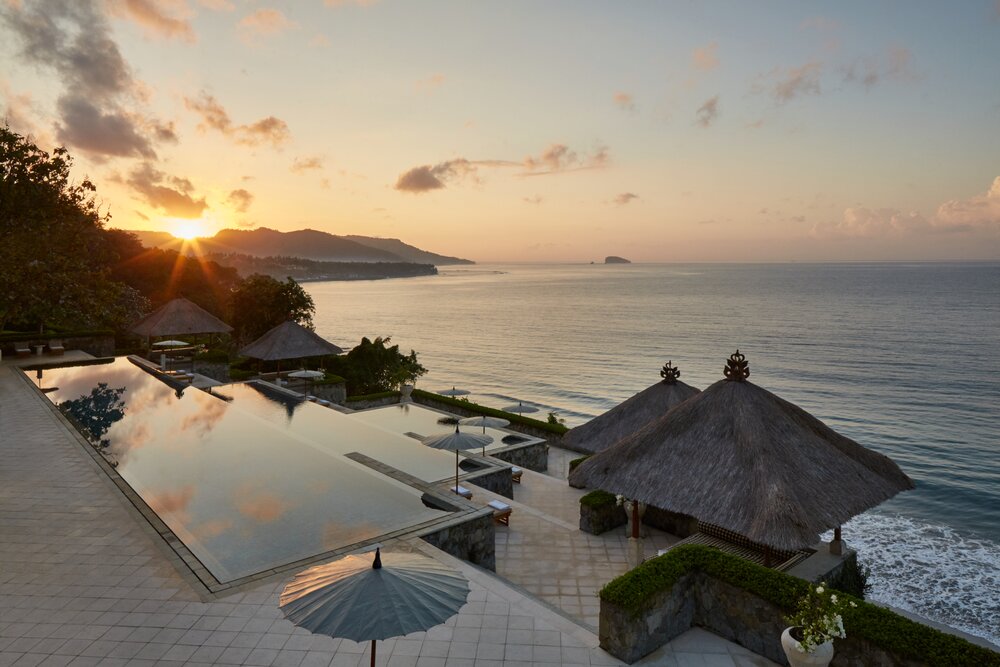 Amankila's three-tier pool
Providing an unparalleled base for exploring the dramatic tropical coastline, Amankila offers an extensive list of exclusive experiences. From guided treks and cycle rides through the surrounding rice paddies, cultural tours of nearby markets and ancient temples, to culinary adventures discovering Bali's diverse and exquisite cuisine. Amankila also has two traditional outriggers available for guests to explore the wonders of the Lombok Strait.
The Beach Club leads to a private black-sand beach where there is an array of water-based adventures on offer for all ages, from diving and surfing to kayaking.
CT: Which properties are in your comp set?
AS: The undiscovered east coast of Bali remains relatively untouched from tourism in contrast to the other side of the island. Due to the resort's remote location, we feel we operate in our own sphere, with our focus on the experiences we provide and the exceptional service we deliver.
GET YOUR FREE TRAVEL & TOURISM INSIGHT REPORT PRODUCED IN ASSOCIATION WITH DELOITTE
CT: What incentives and support do you offer the travel trade?
AS: We have a very close relationship with our trade partners. We extend a commission or a contract rate for a select few who work with us on a regular basis. We ask that potential travel partners kindly contact our central reservations team in Indonesia via email (indonesia.res@aman.com).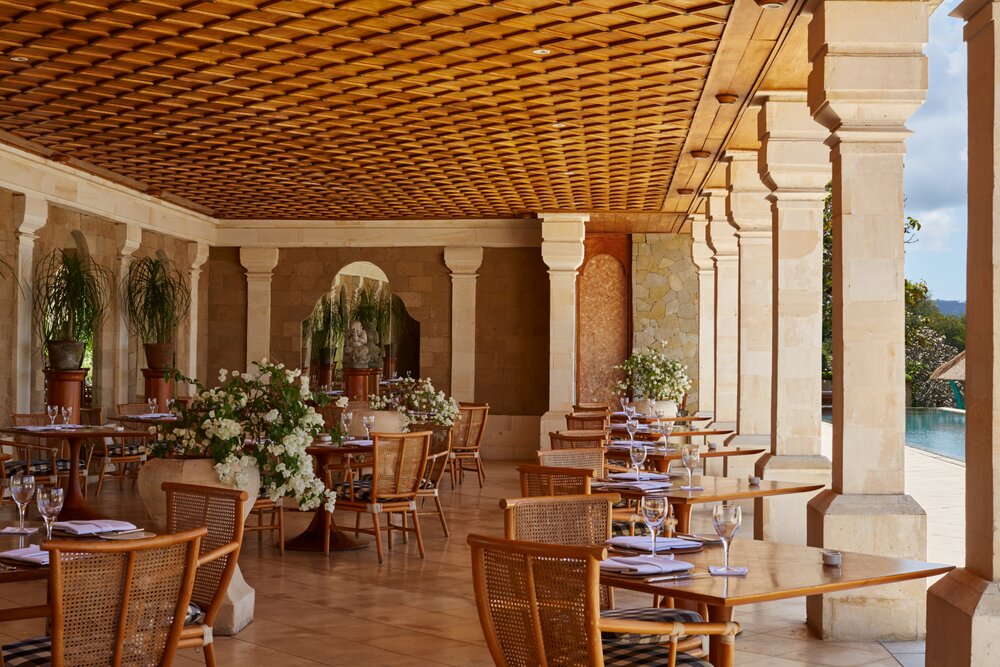 Amankila has three restaurants
CT: What are your key source markets?
AS: Our key markets currently comprise the US, Western Europe – mainly, the UK, France, Germany and Switzerland, Singapore, mainland China, Japan and Australia.
In emerging markets, we have seen a recent rise in enquiries and bookings from the Middle East, South Korea, South-East Asia, India and Latin America
CT: How do you attract and cater to guests from the Middle East?
AS: Having seen a consistent rise in travellers from the Middle East, this market continues to show strong demand for properties that can offer an elevated service and exceptional accommodation, with multi-bedroom options for larger groups, which Aman is able to deliver.
Also, we recently hired a Regional Director of Sales in this region who is dedicated to maintaining and strengthening our existing key trade relationships while also establishing connections with new partners. We hope this will enable us to not only continue to showcase our distinguished brand within the region, but also keep a close eye on the ever-changing desires of consumers in this market allowing us to offer stays that go beyond every expectation.
CT: What's the hotel's policy on sustainability?
AS: Amankila currently has several initiatives in place that help protect the precious setting. For example, we have not used plastic straws for more than five years and we were the first resort in Indonesia to use refillable coffee capsules in-suite, supporting local suppliers on the island and producing zero waste.
East Bali is characterised by its lovingly tended rice terraces. Amankila regularly visits the nearby rice farms and has established a partnership with a few key producers who best honour biodiversity, heritage grains and regenerative farming while saving rarer varieties from extinction. By promoting the work of these hand-selected farms, the resort aims to encourage chemical-free rice production and support careful cultivation and preservation of the landscape.
In addition, the resort team ensure all produce for the dining venues is sourced from local suppliers across Indonesia.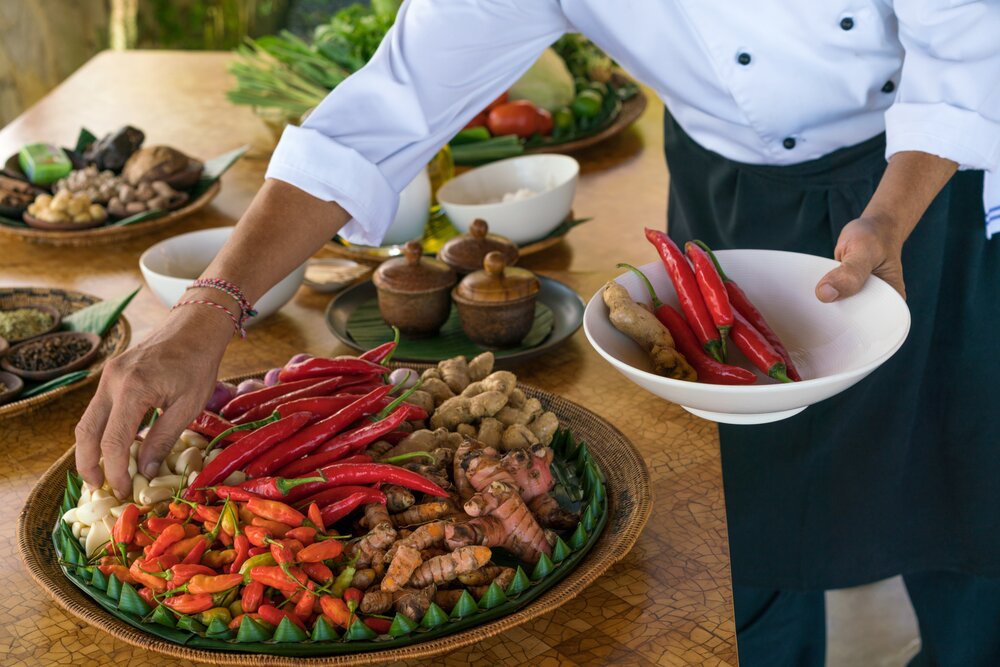 Cooking classes are available
CT: What are your strategies for increasing occupancy and revenue?
AS: We aim to consistently deliver an experience that exceeds all expectations, and we regularly review and update our offerings. This year, we've launched a Purifying Spiritual Journey retreat, available until 31 December 2023, that draws on the resort's peaceful setting and proximity to some of the island's most sacred sites incorporating rejuvenating spa treatments and healing sessions alongside daily blessings within ancient temples or ceremonial rituals at rarely visited waterfalls.
For our youngest guests, we've introduced scuba diving workshops in the main swimming pool, white water rafting on the Talaga Waja River and Balinese dancing classes.
Many of our experiences are bespoke to Amankila and can be tailored to guests' preferences
CT: How do you attract and maintain good staff?
AS: Providing the Aman experience requires rigorous attention to detail, which can't be achieved through taking shortcuts. We try to find staff who are passionate about the work that they do and are willing to go above and beyond to ensure a stay that exceeds all expectations.
The local villages surrounding Amankila play an integral role in the guest experience, and we try to source new members for our team from within nearby communities who can give an expert insight into the destination.