Chenot Palace Weggis' director of sales wants to work with luxury travel agents in the Middle East
As Chenot Palace Weggis' director of sales, Katrin Seifert is tasked with educating the travel trade on the Chenot Method and helping them place the right clients at the Swiss health wellness destination.
The Chenot Method comprises a fast-mimicking diet of 850 calories a day, cleverly constructed to allow people to eat clean plant-based gourmet cuisine three times a day without feeling deprived.
The addition of daily hydrotherapy treatments, mineral mud wraps and invigorating cupping massages not only helps to eliminate toxins, but also improves lymphatic circulation, creating "a healing energy flow".
The decadent setting also induces a sense of peace and wellbeing, with Chenot Palace Weggis enjoying a stunning lakeside location in lush green surroundings.
The proposition is appealing not only for health-conscious travellers who appreciate luxury, but also for travel agents who can earn commission on both wellness programmes and accommodations. We asked Katrin Seifert to explain.
How does Chenot Palace Weggis support the luxury travel trade?
We give commission on both the programmes and accommodations. Not all similar concepts do this. We're keen to collaborate with travel agents and respect that guests are their clients. We work in partnership with travel agents to ensure their clients have the best possible experience with us, while still retaining their personal relationships. We're open to collaborations with travel agents, and I can be reached on +41 (0)41 255 2105, +41 (0) 76 358 3239, or katrin.seifert@chenotpalaceweggis.com.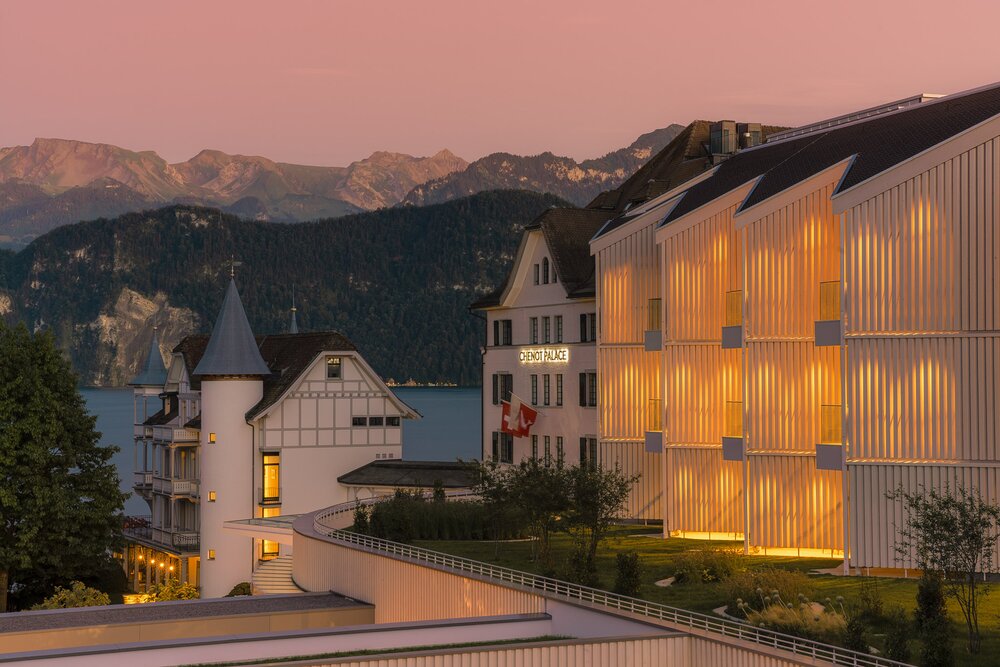 Chenot Palace Weggis
What advice would you give to travel agents selling Chenot Palace Weggis stays?
You might have noticed there's no direct booking option online, even on our own website. We ask travel agents to submit a request form and have a direct discussion with me to ensure they fully understand what their client is signing up for, and that they can provide their client with the necessary information. I believe there needs to be a huge degree of education upfront, before selling comes into play.
I travel a lot and organise many webinars to teach people about the concept of Chenot and the main purpose of embarking on one of our health wellness programmes.
Last year, we joined the inaugural wellness and retreat-oriented trade fair Synergy in Ibiza in October. I'd highly recommend agents try to keep up to date with emerging specialist trade fairs like this because they provide a vital opportunity for us to connect with each other.
We're also lucky that after just three years, we've been accepted into some respected hospitality networks: Serandipians, Select Hotels & Resorts and Virtuoso. These networks can be a great source of inspiration and information for luxury travel advisors.
RELATED:
Interview: Chenot's Dr George Gaitanos
Kerzner announces second One&Only resort with Chenot spa
Dubai named World's Best Spa Destination
Moving forward, are you targeting any emerging markets?
The main emerging market we are targeting is India. We're already seeing an increased number of guests from this area and the Chenot programmes are synergistic with their inbuilt propensity toward wellness.
Who are Chenot's core clientele?
We feel privileged to be able to welcome a truly diverse clientele from across Europe, America, the Middle East and even Asia. Our guests (60% female and 40% male) tend to have fascinating backgrounds and include business executives, entrepreneurs and those from the arts and entertainment industries. They lead busy, international lives and welcome the opportunity to reset and unlock their future health potential at Chenot Palace Weggis.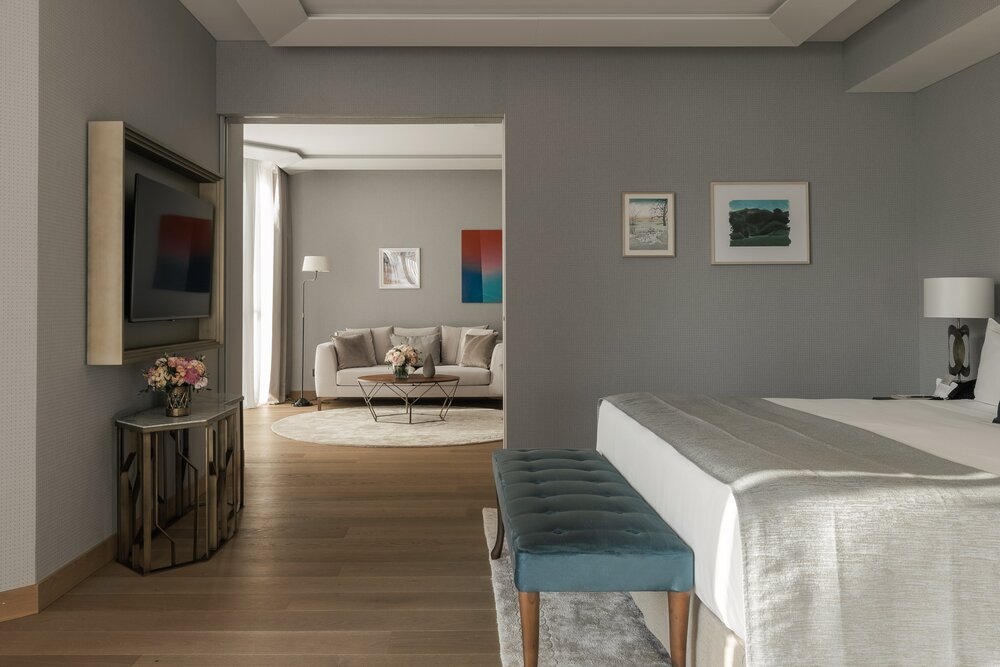 Chenot Palace Weggis suite
Are children allowed to stay at Chenot Palace Weggis, Switzerland?
Due to the immersive nature of our programmes, we usually recommend that children do not join their parents, however we understand it is not always possible to make alternative arrangements. To maintain the relaxing ambience of Chenot Palace Weggis, we limit the number of children in the property to four per week and request those under the age of 10 are accompanied by a nanny or guardian.
If a couple is travelling with their children, we arrange their detox programme schedules so that one parent can always be with the children, and of course, we can also help organise external activities.
Our chefs have developed a special menu for children which can be enjoyed in-room with their main carer. We don't typically allow any food other than that served as part of the Chenot Diet to be consumed in the restaurant for the comfort of the guests participating in the detox programmes.
For more information, contact Katrin Seifert on +41 (0)41 255 2105, +41 (0) 76 358 3239, or katrin.seifert@chenotpalaceweggis.com, or visit www.chenot.com