Chenot's chief operating and scientific officer aims to enhance both guests' health and hospitality businesses
Dr George Gaitanos, chief operating and scientific officer of Chenot, is driving the Chenot brand's science-based development and global expansion in the health wellness sector.
Collaborating with leading hotels such as luxury group One&Only, Dr Gaitanos' team are offering the opportunity for travellers to experience the transformative Chenot Method in a number of global locations. Today, the core Advanced Detox Programme is offered at Chenot Palace properties in Switzerland and Azerbaijan, and at Chenot Espace partner outlets in L'Albereta spa retreat in Italy, and in One&Only Portonovi in Montenegro – the first of the leading luxury hotel group's resorts to launch the Chenot offering.
We asked Dr Gaitanos how the Chenot Method can benefit both guests' health and hospitality businesses.
Connecting Travel: Firstly, what does the Chenot Method involve?
Dr Gaitanos: The Chenot Method is unique in its application in that it integrates and transmits energetic, physical and emotional signals to the body. The Chenot Method treats the person at a holistic level rather than focusing on the individual's symptoms. Both the integrated detox treatments and Chenot Diet Plan that support the natural cleansing functions of the body are the key tenant of the Chenot Method.
The activation of the energy channels, the stimulation of physiological function, the Chenot products applied, the detoxification techniques used, and the diet plan are all combined to act as positive stressors to trigger preventive, repairing and regenerative actions. The body, in turn, responds by building up its own internal medicine and regains energy, functional capacity and inner harmony and preserves them over a long period.
The treatments are powerful, effective and personalised to the needs of each guest, enabling the body and mind to reach their optimum activity level
CT: Where can people experience the Chenot Method?
GG: Chenot Palace Weggis is our flagship property. It's home to the Chenot (HC International) Headquarters and it's where we do all our research and development. Guests choose Chenot Palace Weggis because it offers total immersion into the Chenot Method, an approach also taken at Chenot Palace Gabala in Azerbaijan. Both these properties are health wellness retreats and, as fully dedicated Chenot destinations, all guests are fully immersed in the Chenot programmes.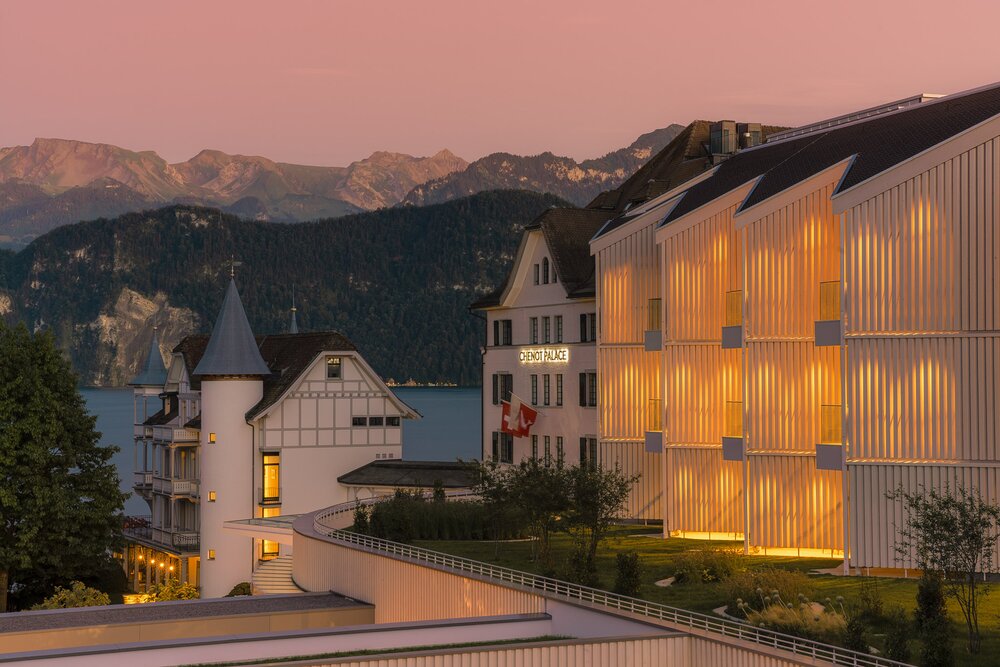 Chenot Palace Weggis, Switzerland
CT: What's the difference between the Chenot Palace and Chenot Espace offerings?
GG: The Chenot Espaces are in partnership with luxury operators who manage our centre. Here, the establishment is not fully dedicated to Chenot, and our programmes are not a pre-requisite for all the hotel guests. Treatments can be offered a la carte and programmes are designed for two to seven days. It's a flexible model because it can accommodate for any type of guest including the dedicated Chenot guest who may come for a full detox seven-day programme.
We provide the principles for the medical and science-based spa and ensure staff are trained to Chenot standards, but the model is more family-oriented and flexible with fewer rules
The clientele in these hotels is mixed – one member of the family can do a Chenot programme, while the other can play golf or enjoy the vast array of luxury amenities offered by the resort or hotel. Plus, you can take your kids and there are dedicated kids' clubs for them. This is an arrangement we have with One&Only in Portonovi, Montenegro and L'Albereta in Erbusco, Italy.
BOOKMARK OUR ONE&ONLY HUB FOR ALL THE LATEST BRAND NEWS
CT: How did the One&Only collaboration come about?
GG: The investor behind One&Only Portonovi in Montenegro first suggested the collaboration. As the conversations with both brands grow, we realised, it is indeed a great collaboration to pursue, considering that the One&Only brand focuses on delivering pure joy while the Chenot brand focuses on delivering vitality – this is where our two brands intersect, with a deep-seated philosophical belief in the value of life and energy. A value that far exceeds the conventional definitions of 'wealth' and 'luxury'.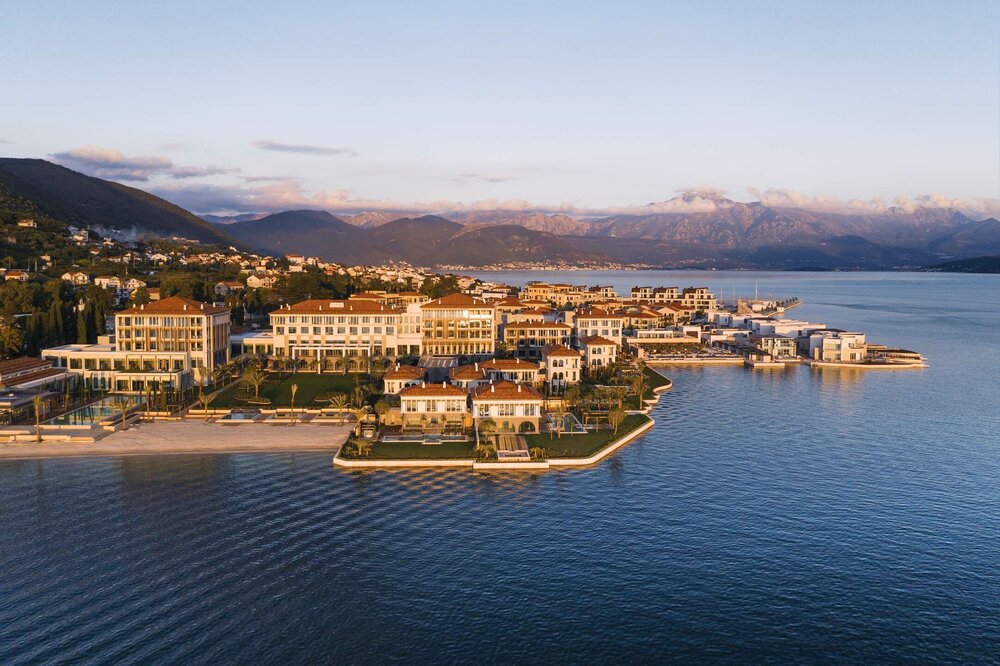 One&Only Portonovi
CT: What differentiates Chenot from other wellness retreats?
GG: We focus our model on science and promoting health and well-being, rather than treating disease. This focus on promoting health rather than cure is the major differentiator between us and our competitors. To us, Health Wellness is defined not by the absence of disease, but by the 'human potential' and living as well as possible. We unlock the potential for our guests to achieve optimal health which lasts into old age. Through our diagnostics, we provide guests with vital information to take home and start creating healthy habits. These habits eventually become automated.
CT: Who are your core clients?
GG: Those who seek irrespective of age to improve their quality of life, strengthen their resilience to the daily challenges and wish to expand their potential to higher levels of functionality. Interestingly, we see increasing demand from younger generations. Over the last two years, the average age of our clients has reduced by a decade with the age range between 38 to 58.
RELATED:
One&Only Gorilla's Nest partners with Dian Fossey Gorilla Fund
Dubai's One&Only Royal Mirage launches sound and vibration therapy
Coming soon: 4 unique new hotels and resorts by One&Only
CT: Besides targeting a younger market, are there any emerging markets geographically?
GG: Now, more than ever, people have undeniably become aware of the importance of staying in shape, of preserving their health capital. Integrating health into wellness is the new grail and the demand for an experience and product such as the one offered by Chenot has dramatically increased worldwide. Together, with our expansion in Europe, locations in Asia and America could present an opportunity for us that we will consider.
CT: Would you consider opening a Chenot Palace in the Middle East?
GG: We are considering it. Maybe, in the future, it will be one of our destinations, but, at the moment, we're prioritising other destinations, which we can't share details about just yet...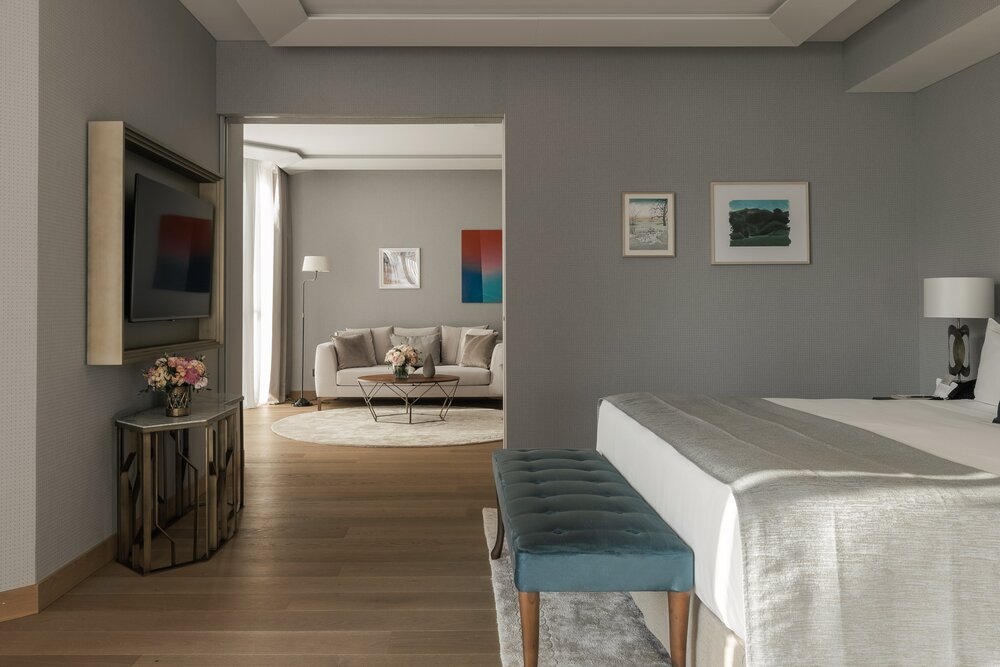 Chenot Palace Weggis suite
CT: Finally, we're curious to know why weighing scales aren't available in the rooms at Chenot Palace retreats?
GG: The reason we have removed the weighing scales is that we do not want people to take a number on the scales as a sole measure of the success of their programme. You're coming here to detox. Detoxification is not synonymous with weight loss. So, by removing the scales, I think people are less stressed. People understand better how and why we do things.
For more information, visit www.chenot.com