"We're working towards the goals of Saudi Vision 2030 to welcome 100 million visitors annually by 2030," says Almosafer CEO
As the CEO of Almosafer, part of Seera Group, Muzzammil Ahussain is known for his strategic acumen and operational expertise in running large-scale organisations. Spearheading the growth of the most holistic travel platform in Saudi, Muzzammil has been instrumental in positioning Almosafer as Saudi's leading travel company for outbound, leisure and religious travel. He now leads the company's overall portfolio of brands that serve B2C and B2B customers, partners and suppliers.
At the launch of the CT Insight Report 2023, Connecting Travel talked to Ahussain about consumer demand, travel trends and the sector's ambitions for growth.
CONNECTING TRAVEL: What socio-economic changes and consumer behaviour trends are emerging to impact your sector of the industry?
MUZZAMMIL AHUSSAIN: What's clear is that there is a huge, unwavering appetite for travel. Even despite the various global economic uncertainties, people still want to travel. For outbound travel from Saudi Arabia, we're seeing that Saudis are choosing to spend more on meaningful and luxury travel.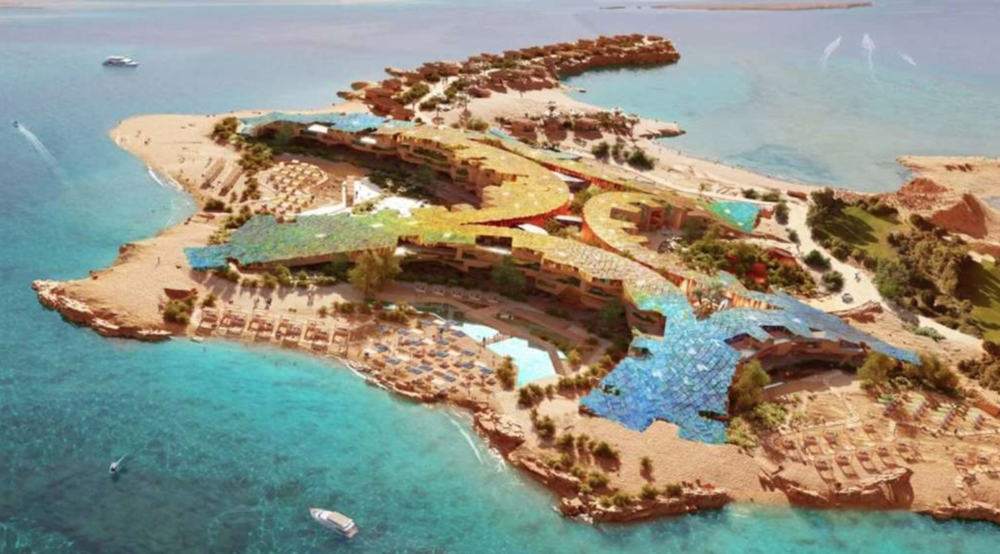 Four Seasons to open new island hotel in Saudi
For inbound tourism, we're seeing an increase in demand from the CIS [Commonwealth of Independent States] and European countries, and MICE is playing a key role in attracting regional and international visitors, driven by events such as Saudi Seasons and Formula 1.
Domestic tourism in the kingdom remains strong, even as international borders have reopened. More than 40% of our consumer segment bookings are for domestic travel
CT: What are the key goals of your sector in 2023/24?
MA: The key goals for the kingdom's travel and tourism industry are to work collectively to position Saudi Arabia as the destination of choice for travellers and ultimately work towards realising the goals of Saudi Vision 2030 to welcome 100 million visitors annually by 2030.
To achieve this goal, we must work to create seamless travel experiences for visitors to the kingdom by utilising expertise and technology and developing a wide range of products and services to meet the travel needs of the kingdom.
CT: What are the main challenges in achieving those goals?
MA: We still need to educate our travel partners and the wider international travel community on the many cultural, historical, natural and religious attractions in Saudi Arabia. The country remains unknown to many people who may have misconceptions about the kingdom.
WANT A NEW CAREER IN TRAVEL? CLICK HERE
CT: How can the industry best achieve its goals?
MA: We also need to develop the necessary infrastructure and human capital to support a sustainable and thriving tourism industry – this includes having the necessary hotels, transport and trained workers.
There certainly needs to be collaboration between the private and the public sector. For example, we work closely with the Saudi Tourism Authority to promote domestic and inbound tourism.
There also needs to be an industry-wide cohesive effort towards our shared goal
Shared goals can be achieved through strategic partnerships to help boost tourism. For example, we have partnered with leading industry players such as airlines, hotel chains and various international tourism boards to boost tourism.
Additionally, government policy plays a key role in setting the direction and the framework for stakeholders to operate within. It ensures a level of cohesion and efficiency. Industry events such as Arabian Travel Market are also a great opportunity to exchange knowledge and expertise to help the industry innovate and collaborate.
For more information, visit www.seera.sa/en/brands/almosafer