Buzz words include adventure, purpose, nostalgia and extreme immersion
Lemongrass Marketing has compiled a report based on industry data of what it thinks will be the top 10 travel trends for 2023.
"The traditional holiday for many really is no more," says Lemongrass Marketing founder and CEO Mirjam Peternek-McCartney. "The cost of living will clearly have an impact as travellers will look for low-cost deals, and meaningful travel is also key. Purpose-led, immersion holidays will have more appeal than ever."
Travellers will want to feel an emotional connection to the places they visit and give back where they can. Other travel experiences high on the agenda for 2023 include specialised curated wellness retreats, working holidays and the rise of filming locations as television informs more of our holiday decisions.
Here are the trends for the travel trade to consider.
1. Adventure
No longer content with learning how to cook, paint or craft, travellers want more from their time away – inspired by TV shows like Born Survivor and Who Dares Wins. Getting in touch with nature and learning survival skills is the new 'upskilling' holiday. Booking.com reports that, in 2023, a considerable number of travellers will venture into the wilderness with friends (59%) or family (24%), motivated by a desire to learn essential survival skills (54%).
2. Travelling on a budget
Expedia's 2023 travel trends report, 'The No-Normal', shows that budget travel is top of the agenda for 2023. Not surprising, considering the multiple crises the world is currently facing. ABTA reports that the majority of people still see travel as a must because they value the respite it gives. Hilton reports that 59% of the nation are looking to travel more in 2023 compared to 2022. But how will they fund it? Booking.com reports that almost two thirds (63%) will keep a close eye on deals with more than half (53%) happy to travel off-season or via longer routes.
GET 50% OFF CRUISES WITH NCL'S NEW YEAR CRUISE SALE
3. Travel with a purpose
This year will see the rise of purposeful homestays. An example of this is Airbnb's Withlocals initiative, a BCorp-certified platform to connect people with cultures by breaking down barriers between travellers and locals so they no longer live in separate worlds at the same destinations.
4. Extended working holidays
Living as a digital nomad was a trend accelerated by the pandemic. Now, working from anywhere is firmly established as a way to live. It's being taken to a new level with the launch of specialist service platforms that offer nomads support with visas and accommodation – and even help finding gyms to join and making friends.
RELATED:
Flexibility is the travel buzzword for 2023
Musafir.com foresees growth for international travel in 2023
Skyscanner reveals winter travel trends for UAE and Saudi Travellers
5. Culture shock
Travellers want to embrace the unfamiliar in 2023 through extreme immersion and radical itineraries. There's a growing appetite for new locations and experiences, like hunting UFOs or seeking out the hottest chilli pepper. Booking.com reports that 50% of travellers want to experience a culture shock in 2023. What's more, there has been a notable 200% increase in online searches for extreme sports.
6. Wellness Retreats
Investing in travel for self-improvement, and personal and emotional development is going to be a breakout trend this year. Booking.com reports that 42% of travellers want a break that focuses on their mental and physical health, including retreats to smooth the processes of pregnancy and menopause. Almost half (44%) want to go on meditation or mindfulness retreats.
Google searches for "wellness retreat" have seen an increase of 1,605% over the past five years
7. Netflix and travel
Netflix and other streaming platforms provided accidental marketing for locations during lockdown and beyond with locations made famous by TV. These include shows like Bridgerton where Visit England has a specific page about where to find locations to visit from the show, a spike in travel interest in the French capital after the release of Emily in Paris and the popularity of The White Lotus locations.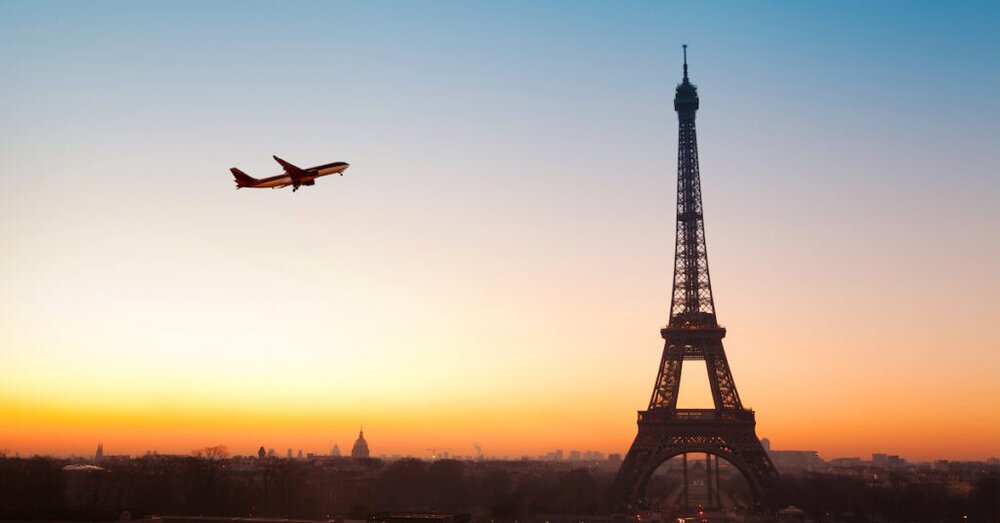 8. Nostalgia
Travel market research firm GWI reports that around 90% of consumers say they plan to take a domestic vacation in the next 12 months. There is one demographic that's certainly more keen to stay close to home than others: new parents. This segment is craving familiarity, and searches for "new baby camping essentials" have increased by 71%.
GET YOUR FREE 48-PAGE GCC TRAVEL & HOSPITALITY REPORT HERE
9. Technology-informed travel
People spent a lot of 2022 talking about the metaverse and the creation of virtual environments. Singaporean brand M Social (part of Millennium Hotels and Resorts), became the world's first hospitality group to operate a hotel in the metaverse, when it launched the M Social Decentraland in 2022. Users can book rooms using cryptocurrency, and explore the hotel. So far, there aren't many takers but VR has other more practical applications, such as showcasing destinations to potential visitors.
Booking.com found that 46% of travellers would be more likely to travel to previously undesirable destinations if they could experience them virtually first
10. Travel brands becoming lifestyle brands
In recent years, we've witnessed celebrities developing their own personal lifestyle brands, such as Gwyneth Paltrow's Goop. Hotels have tapped into this, too. It was pioneered by brands including Firmdale Hotels and Soho House, driving awareness and retail opportunities to the next level. Next-generation hotels are set to be the cultural hubs of their communities. They'll achieve this with long-term residencies, public communal areas, co-working spaces, local cuisine and events that showcase the best of the local area.
For more information, visit www.lemongrassmarketing.com