The overflow from FIFA isn't the only sporting attraction bringing tourists to the UAE
From heritage events to newer pursuits, the UAE's sporting calendar and the accompanying big-ticket entertainment is increasingly drawing fans and their families to the region.
Sports fans may come for the spectator games, but during their stay they will inevitably spend on hotels, attractions, dining and shopping – and many will then help to market the destination by sharing their experiences on social media.
However, what really amplifies the message that a destination is worth visiting is when sporting events are televised globally – and Qatar's FIFA World Cup won't be the only event getting air time this season.
RELATED:
65% of FIFA World Cup ticket holders will also visit Dubai
Middle East becoming the world's fastest-growing sports tourism destination
Doha International Airport to reopen to the public ahead FIFA World Cup
Currently taking place, Abu Dhabi Showdown Week (17-23 October 2022) has brought Ultimate Fighting Championship fans to town. The UFC produces more than 40 live events annually in some of the most prestigious arenas around the world, while broadcasting to nearly 900 million TV households across more than 170 countries.
Former UFC lightweight champion Charles Oliveira will be looking to regain his title in Abu Dhabi on 22 October when he faces Islam Makhachev during the highly anticipated UFC 280 Oliveira vs Makhachev during Abu Dhabi Showdown Week. As of today, Oliveira is ranked number one in the UFC lightweight category and sits at number three in the UFC men's pound-for-pound rankings.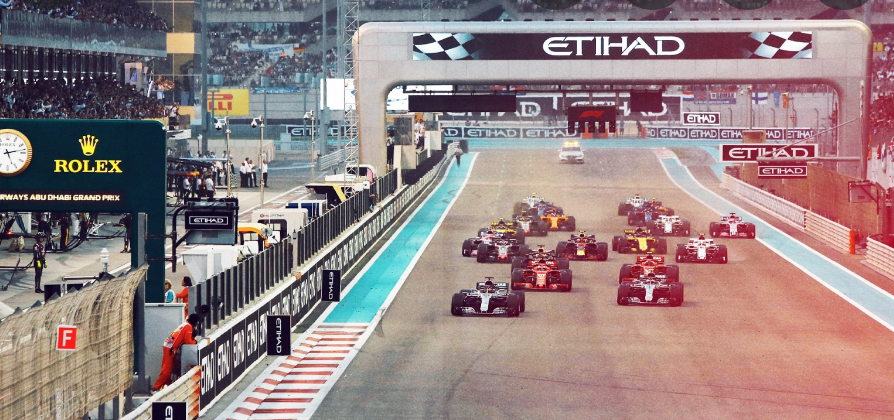 F1 Abu Dhabi
Another fixture of TV sports coverage is the Formula 1 Etihad Airways Abu Dhabi Grand Prix (18-20 November 2022). Since its inception in 2009, it has been offering fans adrenaline-fueled on- and off-track action. The dramatic season finale of the 2022 FIA Formula One World Championship, which will see the sport's elite battle it out for the title, is complemented by the renowned Yasalam After-Race Concerts and track-side hospitality. The luxury yacht parties are legendary.
Taking place just ahead of the FIFA World Cup in Qatar this year, the event is likely to attract even more sports fans to the region, including many elite sports stars playing in the matches.
GET YOUR FREE 48-PAGE GCC TRAVEL & HOSPITALITY REPORT HERE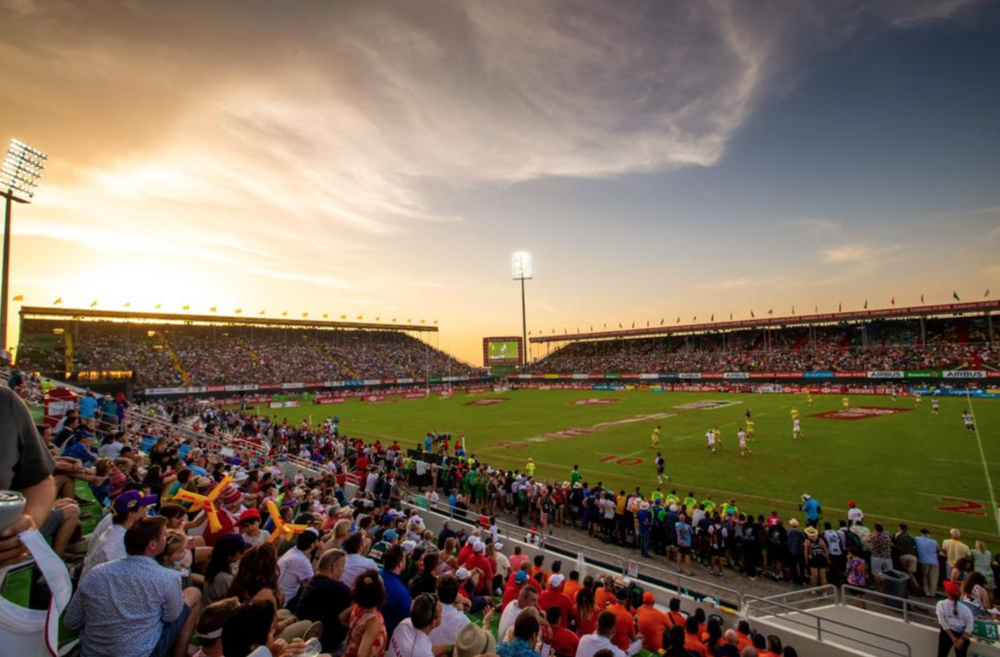 Rugby 7s in Dubai
A lesser-known but locally well-loved sporting event that stands to benefit from the footie traffic in the region is the Emirates Dubai 7s (1-3 December 2022).
A Dubai institution, the annual three-day rugby tournament and festival will take place over the UAE's long National Day weekend.
Fans will witness the HSBC World Rugby Sevens Series and Invitational Sports alongside world-class music and entertainment. This year, the experience is being amplified with the inclusion of three headline artists soon to be announced.