Set to be completed in Q4 of 2022, Framed Allure will be the latest addition to the manmade island's Billionaire's Row
Hospitality and residential real estate developer Alpago Properties has announced the sale of signature villa Framed Allure located on Frond G of the Palm Jumeirah for US$35 million.
The villa, designed by the internationally renowned architectural firm Emre Arolat Architecture, could become Dubai's most expensive holiday home.
Alpago Group founder Murat Ayyildiz and chairman Ridvan Ayyildiz commented on the new development, said: "Everyone at Alpago Properties is extremely pleased with the agreed sale of the iconic Framed Allure. Partnering with Emre Arolat has allowed us to create another masterpiece perfectly suited to complement the needs of both the market and end users.
RELATED:
Four Seasons announces luxury seaside resort in Oman
One&Only to make US debut with Moonlight Basin in Big Sky Montana
Siyam World Maldives launches 35-year lease residences
"This sale of another of our incredible signature villas re-emphasises the trust Dubai's elite have in us to mould the luxury real estate landscape of Dubai. Our signature villas on Billionaires' Row of Frond G on the Palm Jumeirah are set to have a hugely positive impact on the Dubai luxury real estate market, and this sale further cements our position as the number one developer for high-end properties."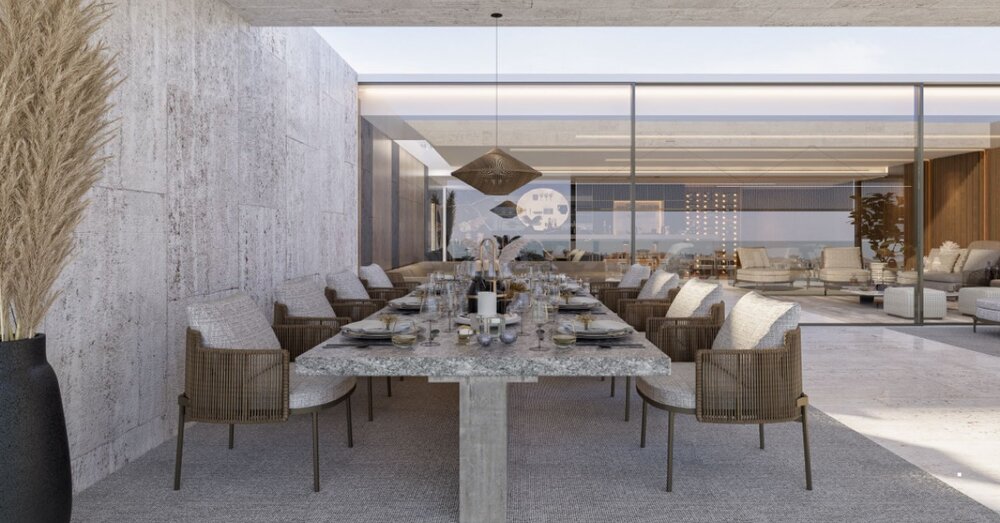 The villa's dining area
The property features five bedrooms built over four levels (basement, ground, first and second floors) on a16,000-square-foot plot, enclosed within an area of 18,000 square feet.
GET YOUR FREE 48-PAGE GCC TRAVEL & HOSPITALITY REPORT HERE
Framed Allure designer Emre Arolat commented: "The villa has a firm geometric language and the materials used add to an impression of subtle solidity. The three-story high entrance hall frames a panorama towards the sea, and at the same time it marks the heart of the house in terms of circulation. All the en-suite bedrooms feature extra space for study and hobby areas with views of the sea, together with intermediate spaces and gardens.''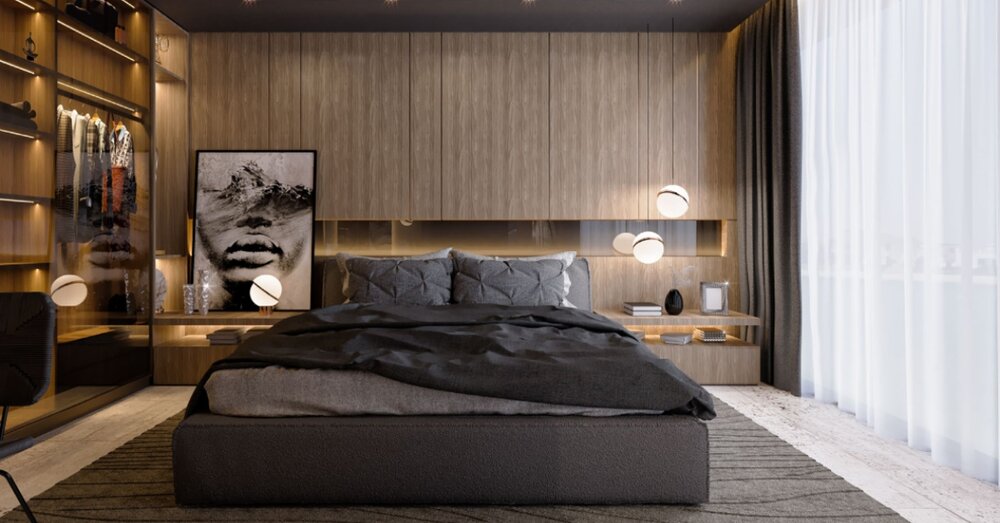 All en-suite bedrooms feature extra space
Along with views of Atlantis, The Palm and Royal Atlantis, Framed Allure features several luxury amenities such as a home cinema, basement parking, private gym, infinity pool, a rooftop bar and a lounge.
For more information, visit www.alpagoproperties.com