The redevelopment aims to showcase the location as a day-to-night culinary destination
Merex Investment, an asset management firm, will be spearheading the redevelopment of Dubai's La Mer South. The multi-use hospitality destination will be renamed J1 Beach and offer three new beach clubs and 10 new licensed restaurants.

Gigi Rigolatto, Bâoli and Sirene Beach by Gaia will be the flagship beachfront experiences. Valet services, golf cart shuttles, green pathways and illuminated walkways are part of the new plans. Yacht owners can arrive via a waterfront reception reinforcing the premium nature of the offering.

Gigi Rigolatto, a concept by Paris Society, will be coming to the region for the first time. It's original in Ramatuelle in the south of France serves Italian cuisine and its Dubai incarnation will showcase signature dishes in a restaurant with two terraces, a garden, a Bellini bar, a swimming pool, a kids' circus and a wellness area. There will also be direct beach access.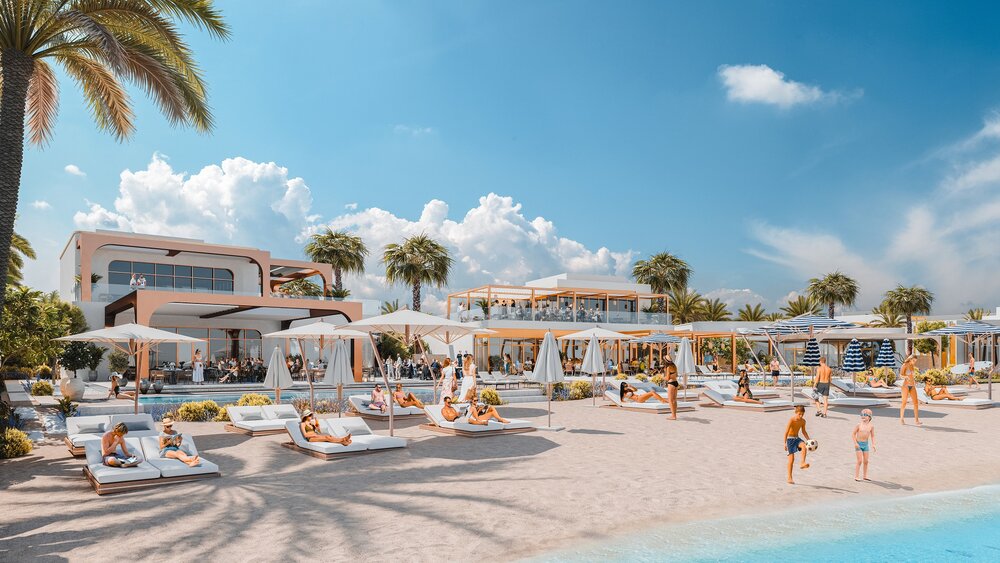 Sirene Beach by Gaia, developed by Evgeny Kuzin and Chef Izu, will bring the duo's Dubai-based Greek-Mediterranean concept to the shore.
Kuzin said: "Research has shown us a shift in global holiday trends, with a large increase in people opting for regular recreation at beaches and restaurants, rather than travelling.
"An elegant experience, Sirene Beach by Gaia will embody the luxury of beachside leisure, allowing guests to stay all day, to relax, unwind and spend time with loved ones. We are so excited to launch Sirene with an exquisite menu designed by the Gaia culinary team, a contemporary aesthetic and an unrivalled entertainment and events schedule on one of the region's most desirable shores."
RELATED:
Dubai named among world's top cities in new ranking
Dubai International ranked among top 10 airports in the world for a layover
Skyscanner reveals winter travel trends for UAE and Saudi Travellers
The third concept, Bâoli, is already an established name in Miami and Cannes and will offer modern Japanese dishes.

Shahram Shamsaee, CEO at Merex Investment Group, said: "Merex Investments aims to take destinations to and beyond their business potential by capitalising on prime locations and amplifying the principles of placemaking. The three new additions to J1 Beach will support the growth of local and global partners through the delivery of holistic, convenient and diverse lifestyle assets."
The La Mer South vicinity is currently closed for construction, with the project – a joint venture between Dubai Holding and Brookfield Asset Management – forecasted to reopen by the end of 2023.
GET YOUR FREE 48-PAGE GCC TRAVEL & HOSPITALITY REPORT HERE
Attractions at La Mer North, which includes the Laguna Beach waterpark, and Roxy Cinemas, remain operational, and Rove La Mer Hotel and Hyatt Centric Jumeirah will continue to welcome guests during the redevelopment process.

Merex currently operates a portfolio of assets that include The Beach, City Walk, and Le Mer, that span over 2 million square feet and host more than 550 retail, leisure and entertainment tenants.