Four Seasons Hotel Rabat at Kasr Al Bahr is scheduled to open this year
Four Seasons Hotels and Resorts and Atlantic Coast Hospitality, a subsidiary of Abu Dhabi-based real estate development firm Q Holding, have announced their plan to open Four Seasons Hotel Rabat at Kasr Al Bahr in Morocco.
Kasr Al Bahr – meaning 'castle of the sea' – was built as a sprawling royal summer palace in the 19th century, later becoming a military hospital before closing in 1999.
GET 50% OFF CRUISES WITH NCL'S NEW YEAR CRUISE SALE
The hotel's extensive restoration was led by Moroccan-based architect Karim Chakor of META Atelier d'Architecture, while Roger Nazarian and Associates were selected to lead the property's interior design and landscaping.
Set on a five-hectare cliffside, Four Seasons Hotel Rabat at Kasr Al Bahr features 204 luxuriously appointed rooms and suites overlooking the Atlantic Ocean.
Rabat, Morocco's capital city, is located on the shores of the Atlantic Ocean and holds a UNESCO World Heritage Site designation. Known for its historic landmarks reflecting its past French and longstanding Islamic influences such as the Hassan Tower and the Kasbah of the Oudayas, visitors can also enjoy the city's beautiful beaches, bustling music festivals, and more than 202 hectares of green space and parks.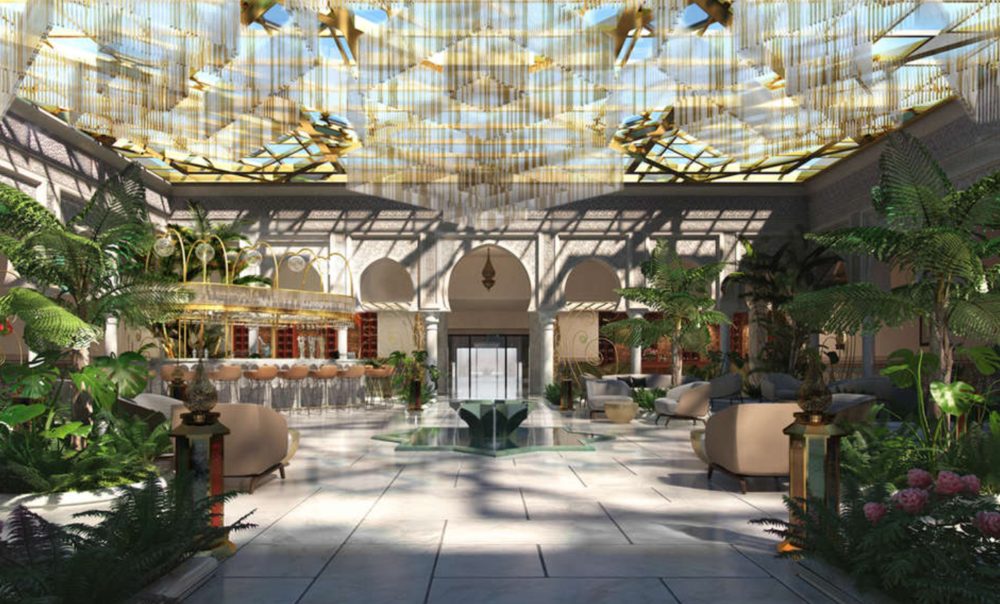 RELATED:
Four Seasons to launch residences in Bahrain
Four Seasons announces entry into luxury cruise sector
Four Seasons Private Jet Experience reveals itineraries for 2024
Four Seasons Hotel Rabat at Kasr Al Bahr will feature seven restaurants and lounges; a spa with well-appointed treatment rooms and an indoor pool; several outdoor resort-style pools; as well as expansive conference and event space.
The Hotel will be led by Gregory Viaud as general manager. With more than 19 years of experience across a broad collection of Four Seasons properties globally, Viaud will manage the Hotel's pre-opening operations, preparing his team to receive their first guests once the property opens later this year.
For more information, visit: www.fourseasons.com