Guests can design their own wellness programmes, learn about marine life and dine at world-class restaurants
Lux* Belle Mare, Mauritius has welcomed guests back after more than a year of extensive renovations.
The reimagined resort has unveiled a new design by renowned Mauritian architect Jean-Francois Adam, while retaining its celebrated family-focused ethos.
The interiors, conceived by acclaimed Mauritian designer Jean-Marc Tang, reveal a contemporary feel and style, taking cues from the resort surrounding greenery and sweeping ocean views.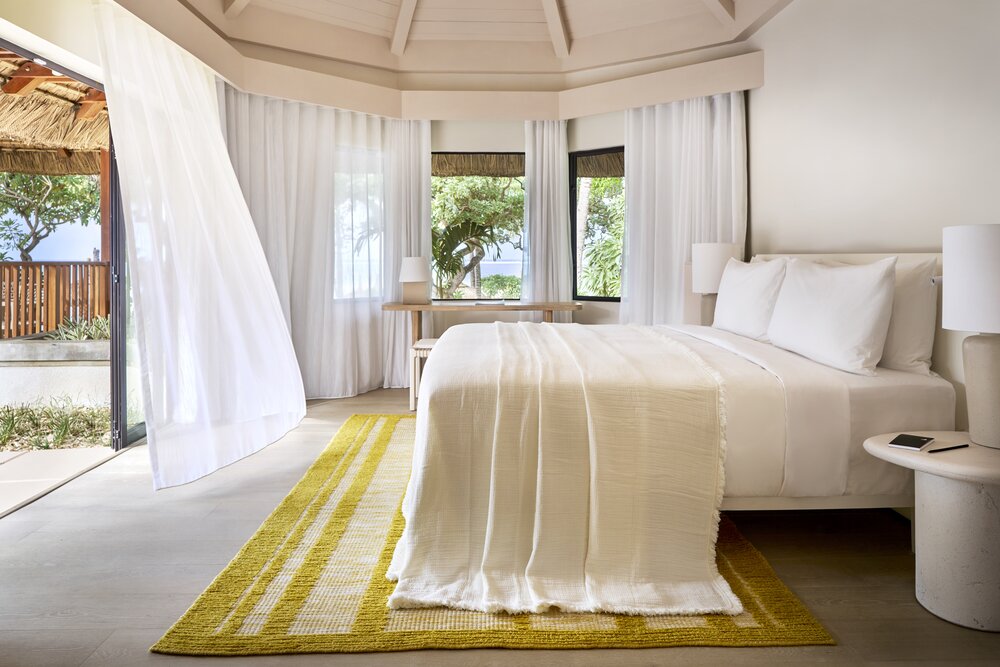 A redesigned villa
The Lux Collective chief executive officer Paul Jones said: "Lux* Belle Mare will rejoin our impressive properties in Mauritius. As we welcome back many familiar faces and new guests, we aim to raise the bar and re-establish Lux* Belle Mare internationally as a trend-leading luxury property in the industry."
RELATED:
Lux Collective to sell luxury travel lucky dip tokens in the metaverse
The Lux Collective to open overwater resort in Vietnam
Lux Resorts & Hotels to enter the UAE market
Onsite restaurants include Amari by Vineet Bhatia, the chef behind the first Indian restaurant to win a Michelin star, offering a modern interpretation of India's rich heritage. Duck Laundry serves modern Chinese dishes and tasting menus, and there's also all-day-dining restaurant, Mondo.
Maison Lux* will make its debut at the hotel for those seeking a premium coffee experience.
BUILD YOUR OWN TRAVEL BUSINESS. JOIN TRAVEL COUNSELLORS' NEXT EVENT TO FIND OUT HOW
Guests can design their own Wellness Immersion Programme, ranging from three to seven days. In addition to cutting-edge cardio and Kinesis weight training equipment, the fitness centre features Technogym's newest modular functional strength system, Universe. The resort's private Niyama Studio offers Pilates training while Niyama Garden offers sunrise yoga, fitness and wellness classes.
Guests can also learn about marine life conservation with Eco-Sud, an NGO specialising in marine biodiversity. Other ESG initiatives include investing in energy and water efficiency to reduce waste through circular design and providing luxurious yet naturally derived in-room amenities and ethically sourced organic spa oils.
For more information, visit www.luxresorts.com/en/mauritius/hotel/luxbellemare