The LUXNAM* Phu Quoc resort is set to open in 2024
The Lux Collective has signed a hotel management agreement with PQ Hai Quoc Joint Stock Company to build a luxury overwater resort under the LUX* Resorts & Hotels brand on the island of Phu Quoc, Vietnam.
A Maldivian-style resort, LUXNAM* Phu Quoc will sit above the shallow waters and coral reefs alongside the Kien Giang Biosphere Reserve, located on the edge of a jungle-draped island off the coast of Vietnam. The dragon-shaped resort will have two areas connected by a 4km long jetty over the lagoon.
The 126-key resort will comprise 109 overwater villas (most with private pools), 13 beach pool villas, two penthouses and two beachfront pool mansions. Onsite facilities will include restaurants, a spa, a fitness centre, four swimming pools and a children's playground.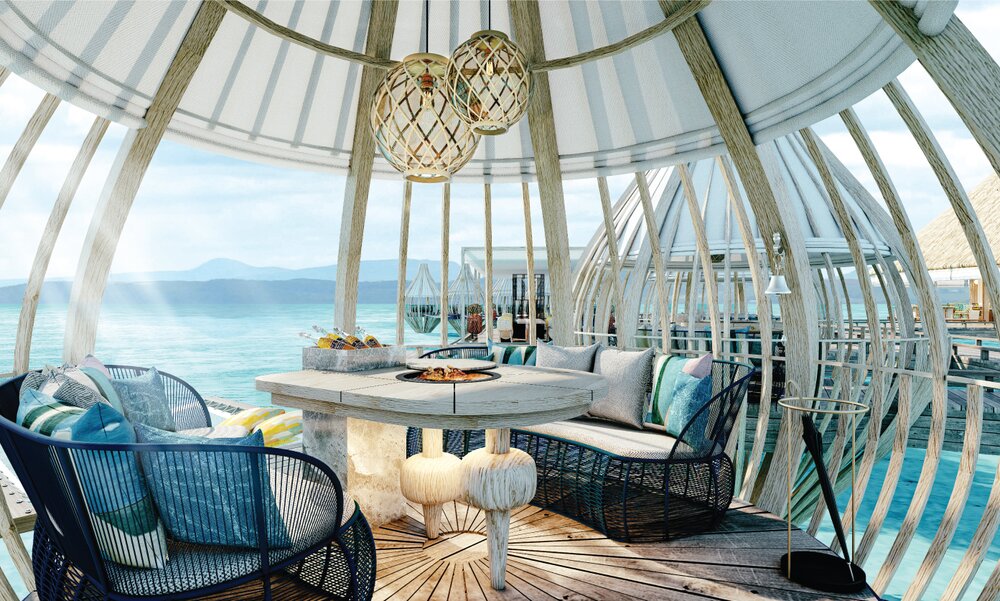 LUXNAM* Phu Quoc sits above shallow waters and coral reefs
Commenting on the news, The Lux Collective chief executive officer Paul Jones said: "We are honoured to partner with the PQ Hai Quoc Joint Stock Company to manage this new-built overwater resort located on the remote Northern coast of Phu Quoc, which is adjacent to a UNESCO-listed Biosphere Reserve spanning over 314,000 square metres of unique flora and fauna, evergreen forest and dense mountain range. Inspired by the iconic Maldivian-style overwater resorts, this is a first for Vietnam and the region."
RELATED:
Lux Resorts & Hotels to enter the UAE market
Abu Dhabi's Pura Eco-Retreats reopen for the season
Travel and wellbeing "essential" for most consumers
PQ Hai Quoc Joint Stock Company chief executive officer Duy Tran added: "We are delighted to be the first strategic partner of The Lux Collective in Southeast Asia. Collaborating on the LUX* flagship luxury brand, we envision LUXNAM* Phu Quoc to become one of Southeast Asia's top luxury resort destinations with its unique overwater design and extraordinary experiences.
GET YOUR FREE 48-PAGE GCC TRAVEL & HOSPITALITY REPORT HERE
"The tropical modernist resort, designed around sustainability, will showcase natural beauty from every room to inspire the most discerning traveller looking for a natural escape, exquisite design and conscious travel."
Growing its global presence, The Lux Collective currently manages 16 operating resorts and hotels in Mauritius, China, Maldives and Ile de la Reunion, and it has 12 more hotels in the pipeline in Southeast Asia, China, Europe and Middle East.
For more information, visit www.theluxcollective.com