International arrivals were higher than at any other Arab nation during nine-month period
Figures released by the United Nations World Tourism Organisation (UNWTO) show that Saudi Arabia attracted more than 18 million inbound visits in the first three quarters of 2022, followed by the United Arab Emirates (14.8 million tourists) and Morocco (11 million tourists), which ranked second and third in the region, respectively.
Tourism spending in Saudi Arabia also skyrocketed last year, hitting $7.2 billion in H1 2022 according to figures released by the country's Ministry of Investment. Travel experts from around the world will place these statistics under the microscope at ATM 2023, as part of a series of KSA-focused sessions and panel discussions.
Saudi Arabia's growing tourism sector will represent a key focus at this year's Arabian Travel Market (ATM), which will take place at Dubai World Trade Centre (DWTC) from 1 to 4 May 2023.
RELATED:
Registration now open for 30th edition of Arabian Travel Market
Arabian Travel Market 2023 makes Net Zero pledge
Arabian Travel Market 2023 inks partnership with IHG Hotels & Resorts
This year's Saudi Summit will take place on the Global Stage and focus on the importance of the kingdom in reshaping the regional travel and tourism landscape now that several of its mega projects are now underway.
In addition to the summit, ATM 2023 will feature a host of Saudi exhibitors, including Saudi Arabian Airlines (Saudia), flynas, Makkah Clock Royal Tower, Asma Hospitality Company, Eye of Riyadh, Itrip, Dur Hospitality, Sadana Real Estate Co, and Saudi Amad for Airport Services & Transport Support.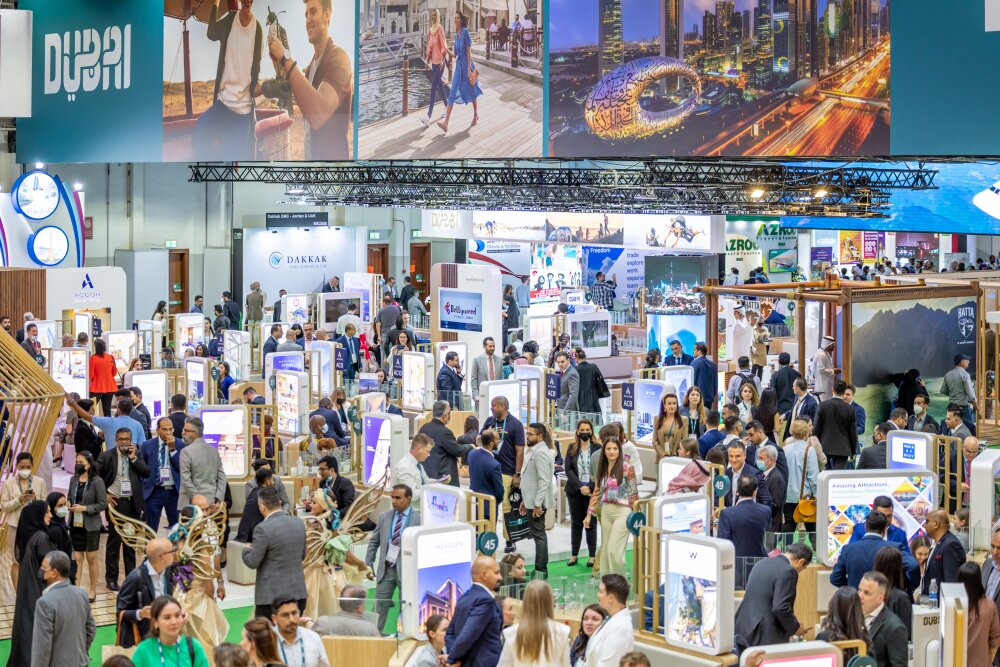 ATM, Dubai World Trade Centre
ATM exhibition director ME Danielle Curtis said: "The ATM 2023 Saudi Summit will offer an ideal forum in which travel professionals and policymakers from across the Middle East and beyond can explore opportunities and challenges within the kingdom's ever-growing tourism sector.
"From upcoming giga-developments such as NEOM and the Red Sea Project to how the Kingdom's latest visa reforms are bolstering its travel sector, we expect Saudi Arabia to represent a major drawcard during the upcoming edition of ATM."
GET 50% OFF CRUISES WITH NCL'S NEW YEAR CRUISE SALE
ATM 2023 will be held in conjunction with Dubai World Trade Centre and its strategic partners include Dubai's Department of Economy and Tourism (DET) as the destination partner, Emirates as the official airline partner, IHG Hotels & Resorts as the official hotel partner and Al Rais Travel as the official DMC partner.
For more information, visit www.wtm.com/atm/en-gb.html