Serandipians will promote the destination to its global community of leading travel agents
Developer Red Sea Global (RSG) has confirmed that its flagship destination, The Red Sea, has joined the Serandipians network of luxury travel and hospitality organisations.
Set to welcome its first guests in 2023, The Red Sea is one of the first Saudi tourism destinations to join Serandipians, and is also one of a small select number of destinations to join the network before it's officially opened to guests.
Speaking about the partnership, Red Sea Global Group CEO John Pagano said: "Combining the natural beauty of rolling sand dunes, untouched islands and abundant coral reefs with first-class luxury guest experiences, The Red Sea is poised to welcome travellers to Saudi Arabia as one of the world's few remaining unspoilt gems.
GET 50% OFF CRUISES WITH NCL'S NEW YEAR CRUISE SALE
"Our partnership with Serandipians will help us bring regenerative tourism to the world, and demonstrate a new kind of sustainable development that aims to enrich natural capital and benefit the environment in which we operate."
A portfolio of 13 hotel brands have already announced they will have a presence at The Red Sea, including Ritz Carlton Reserve and Miraval hotels, coming to the Middle East for the first time.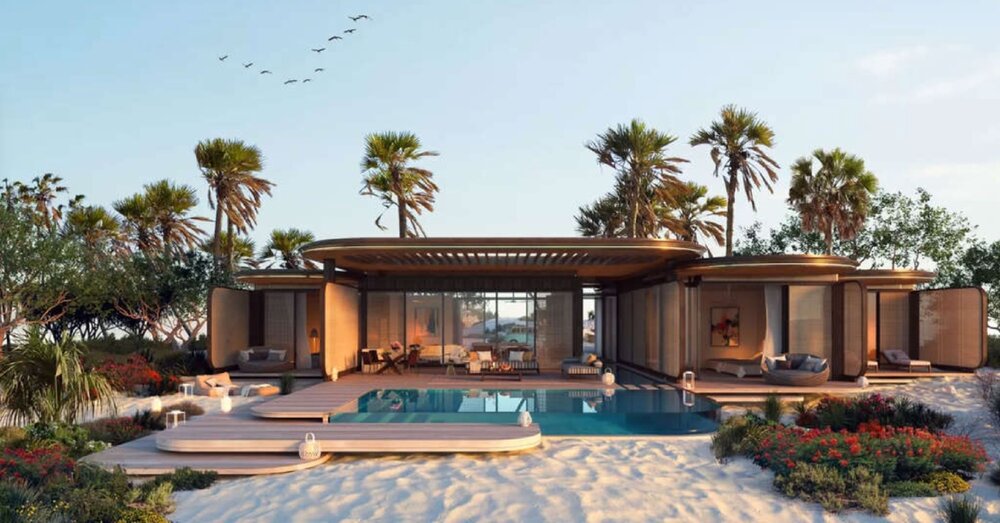 Rosewood Red Sea
Serandipians director of Partnerships and Media Relations Diana Nuber added: "We will work with The Red Sea and our wider community of luxury travel professionals to entice travellers to this truly spectacular part of the world, and strengthen Saudi Arabia's exposure within our network.
"Ahead of opening, The Red Sea has already demonstrated a commitment to world-class luxury facilities and services, with an impressive roster of five-star brands, many of them already our partners, choosing the destination to open their very first hotels in Saudi Arabia."
RELATED:
Saudi's Red Sea Development Company partners with Accenture
Saudi's Neom announces Sindalah luxury island development
Saudi Arabia announces new ski resort
In order to join the Serandipians community and benefit from its elite network, destinations must meet strict eligibility criteria as part of a thorough review process. This includes a five-star property rating, references from a number of partners and suppliers, and the provision of luxury added-value services for guests such as ease of booking and wellness offerings including spa facilities.
The Red Sea is on track to welcome guests in 2023, when the first hotels will open. Phase one, which includes 16 hotels, will be completed by early 2024.
Once the whole project in completed in 2023, The Red Sea will comprise 50 resorts, offering up to 8,000 hotel rooms and more than 1,000 residential properties across 22 islands and six inland sites. The destination will have an international airport, luxury marinas, golf courses, and other entertainment and leisure facilities.
For more information, visit www.redseaglobal.com